Anthropology and Sociology Programs
Study what fascinates you while acquiring a strong liberal arts background.
The skills you'll learn through our programs are essential to many different careers, which opens more doors than you may think.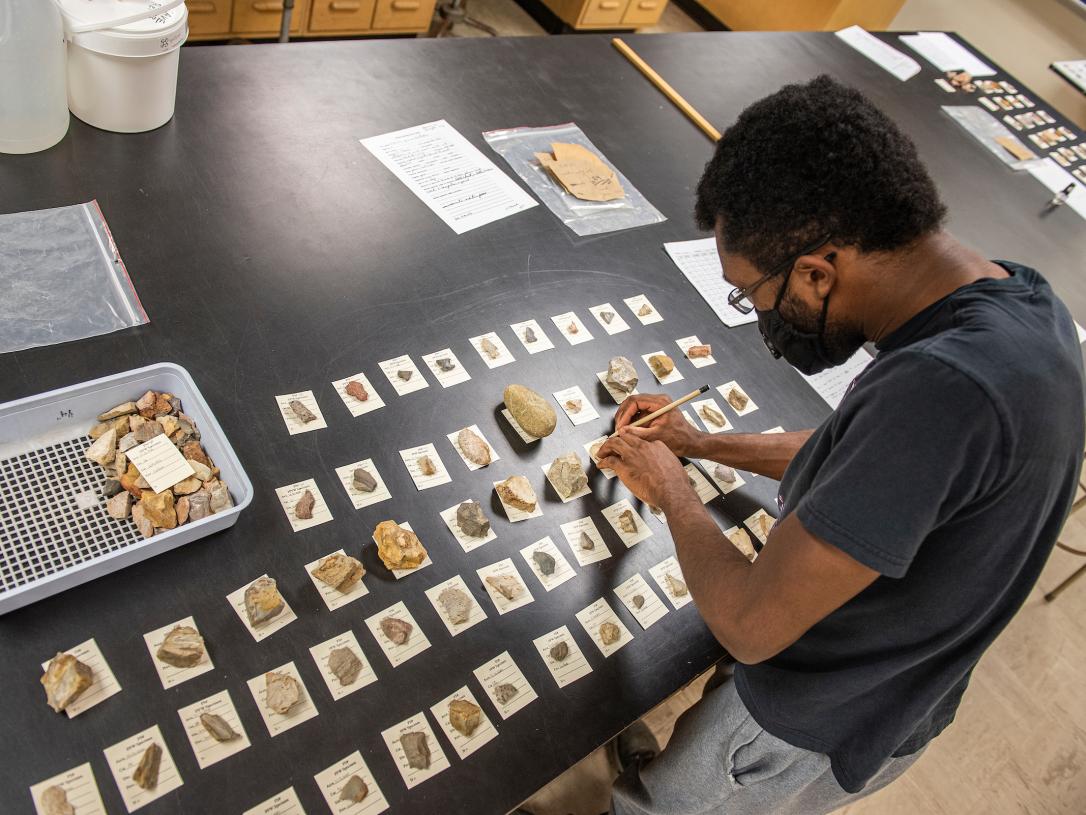 Certificate in Cultural Resource Management
With a certificate in cultural resource management, you'll be able to identify and investigate cultural resources, such as archaeological and historical sites, structures, and artifacts, and develop plans for preservation, curation, and ethical use. Develop skills you need for careers in professional archaeological firms; environmental consulting and management firms; museums and archives; and relevant local, state, and federal government agencies. Program
Highlights
Program Highlights
Certificate meets or exceeds the requirements to be hired as an archaeological field worker in most states, including Indiana, and entry-level federal positions in archaeology
Complete a summer archaeological field school led by industry professionals
Round out your training in archaeology with an elective in environmental science, geology, history or geospatial mapping
Support from Mastodon community
A prestigious Purdue education
Scholarships
Looking for ways to make paying for college a little easier? ScholarshipUniverse is a tool for current and admitted Purdue Fort Wayne students that allows you to create an academic profile and connect with scholarship opportunities.
Anthropology majors are eligible for the Paul Jean Provost Scholarship in Anthropology based on academic performance and financial need. Two or more scholarships are awarded every year.
For more information about all the scholarships available at Purdue Fort Wayne—including opportunities for specific programs—you can visit the Office of Financial Aid or contact us at [email protected].
Student Learning Outcomes
Upon completion of this certificate, students will be able to demonstrate the following learning outcomes:
Explain key concepts, theories, and perspectives of archaeology and cultural resource Management (CRM)
Understand and apply federal resource laws, regulations, and requirements surrounding cultural, historical, and archaeological remains
Demonstrate proficiency in the basic field techniques associated with CRM, including surveying, mapping, spatial analysis, and excavation
Identify and properly categorize historical and culturally significant sites, structures, and artifacts common to the midwestern United States
Demonstrate proficiency in laboratory methods associated with the identification, analysis and preservation of physical artifacts
Communicate research findings effectively to diverse stakeholders, including the scientific community, government agencies, landowners, and the general public
Next stop: a successful future.
Architectural Historian
Contract Archaeologist
Environmental Consultant
Historical Preservationist
National Park Service Archaeologist
Museum Curator
Laboratory Technician
State Historical Preservation Officer
Explore similar programs.