Anthropology and Sociology Programs
Study what fascinates you while acquiring a strong liberal arts background.
The skills you'll learn through our programs are essential to many different careers, which opens more doors than you may think.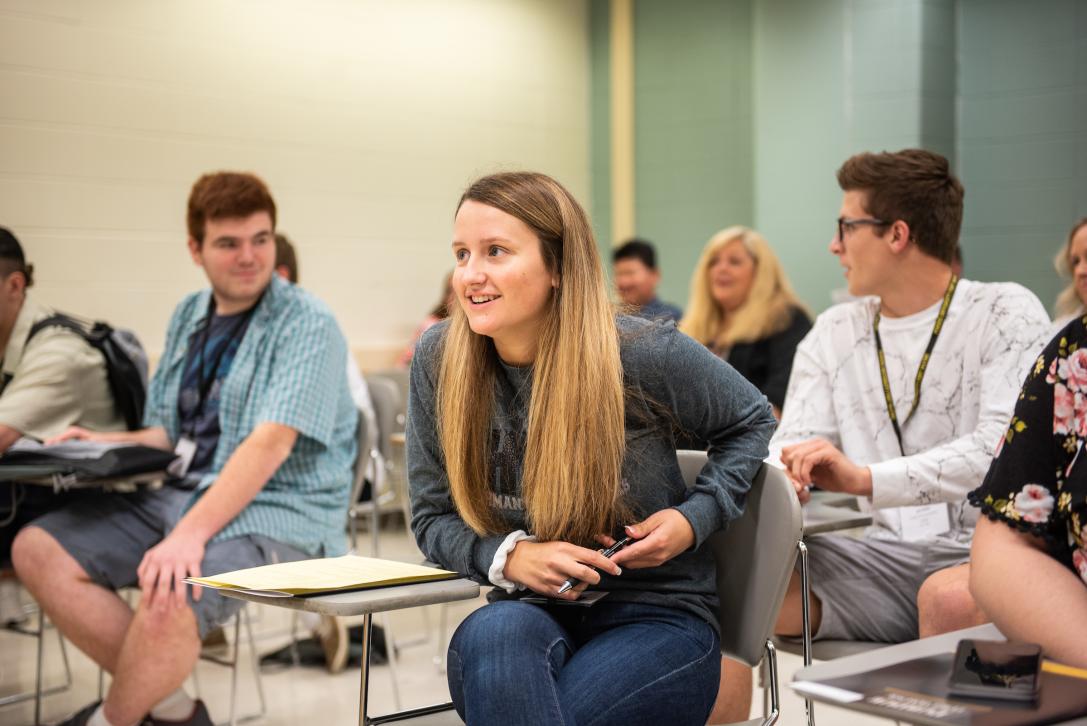 B.A. in Sociology
If you're interested in any career that requires an understanding of why people act the way they do, you should consider majoring in sociology. Here, we study society, the groups within it, and the effect it all has on individual behavior. Many of our students have a natural curiosity about human behavior. If this sounds like you, you're in the right place. Program
Highlights
Program Highlights
The development of observation, reasoning, critical-thinking, and research skills
An enhanced understanding of intercultural communication skills
Support from the Mastodon community
A prestigious Purdue degree
Scholarships
Looking for ways to make paying for college a little easier? ScholarshipUniverse is a tool for current and admitted Purdue Fort Wayne students that allows you to create an academic profile and connect with scholarship opportunities.
For more information about all the scholarships available at Purdue Fort Wayne—including opportunities for specific programs—you can visit the Office of Financial Aid or contact us at [email protected].
Student Learning Outcomes
Upon completion of this degree, students will be able to demonstrate the following learning outcomes:
Analyze and evaluate major theoretical perspectives in sociology
Identify the general theoretical orientation
Apply theoretical analyses of social structure and social processes
Interpret social issues in terms of the major theoretical perspectives
Utilize and evaluate research methods and data analysis used in sociology
Demonstrate appropriate use of both quantitative and qualitative methodologies
Interpret the results of data gathering
Demonstrate appropriate and competent use of statistical techniques and software
Critically evaluate arguments, situations, theoretical arguments, and published research
Develop evidence-based arguments
Communicate effectively in both written and oral form
Be knowledgeable of appropriate ethics concerning both professional conduct and the use of human subjects
Demonstrate a mastery of the ethical standards for conducting research with human subjects
Demonstrate an understanding of the ethical standards of the American Sociological Association
Next stop: a successful future.
Educator
Employment or Labor Relations Specialist
Immigration Specialist
Policy Analyst
Program Evaluator
Sales and Marketing Consultant
School Administrator
Social Science Researcher
Social Worker
Explore similar programs.