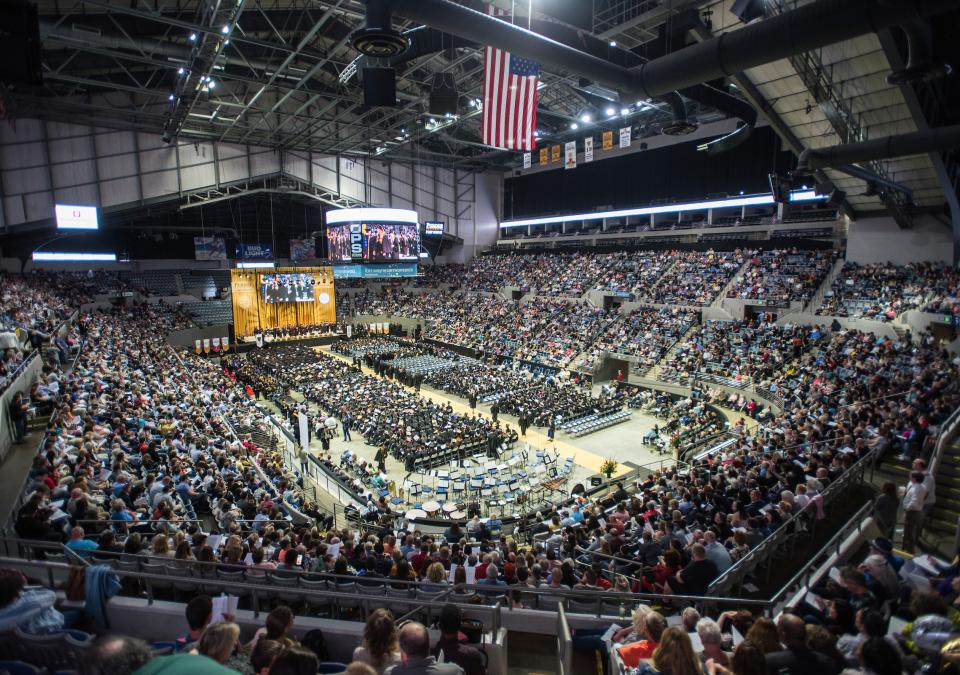 News Release
Purdue Fort Wayne readies for first solo commencement
FORT WAYNE, Ind. — It's actually happened 53 times before, but never quite like this. Purdue University Fort Wayne's 2022 Commencement will be the first time this rite of passage for students receiving a Purdue degree will not include a shared ceremony with students receiving their degrees from Indiana University.
Purdue Fort Wayne will host its commencement on Wednesday beginning at 4 p.m. in the Allen County War Memorial Coliseum; doors open at 3 p.m. No tickets are required and parking is free for all who attend, courtesy of the university's Student Government Association.
Even though this moment has been in the works since Purdue University Fort Wayne and Indiana University Fort Wayne gained their independence from one another prior to the start of the 2018-19 academic year, the historic significance of what will take place is not lost on Purdue Fort Wayne Chancellor Ron Elsenbaumer.
"While it's true our universities will for the first time be placing their unique stamps on a tradition that's such a cherished part of the student experience, all of us at Purdue Fort Wayne are pleased to have played an essential role in helping students from both institutions reach their educational objectives by providing the courses and support needed to achieve their degrees," said Elsenbaumer. "We may not be assembling in the same place at the same time this spring to recognize the milestone of commencement, but the pride that comes from knowing what these students accomplished on this campus is something we all share."
Delivering the commencement address is Indiana Secretary of State Holli Sullivan. She assumed office on March 16, 2021, after seven years in the Indiana House of Representatives serving District 78. Sullivan is Indiana's 62nd secretary of state.
At last count, Purdue Fort Wayne estimates this year's graduating class will feature:
Total graduates: 1,240
Women: 653  (52.7%)
Men: 587  (47.3%)
First generation graduates: 43.5% of total
Indiana Counties: 53
States: 23  (includes Indiana)
Countries: 34  (includes the U.S.)
Youngest student: 19
Oldest student: 71
4.0 GPA: 73  (up from 66 last year)
These figures are estimates until the degree conferral process is completed in August. Nearly 750 soon-to-be graduates have signed up in advance to take part in Wednesday's formal proceedings.
Frank Paladino, Jack W. Schrey Professor of Biology, will serve as the grand marshal for the ceremony. This role includes the honor of carrying the university mace, which made its debut in 2021. Dating back to medieval times, maces have a long tradition of ushering in formal, ceremonial events. Carried by the marshal, and only present when the chancellor is in attendance, the mace signifies that the proceedings have official sanction.
Corwin Daniels, who will be awarded a Bachelor of Music Education degree, will sing the national anthem.
Those not able to attend the ceremony may view it via livestream by visiting pfw.edu/commencement on the day of the event.
Directly following the ceremony, Purdue Fort Wayne's newest alums and all guests are invited to celebrate at an after-party in the Expo Center where students, families, and friends will get one last chance to socialize as a group with professors, administrators, and each other.
College and school leaders at Purdue Fort Wayne are using what little time remains this academic year to share words of wisdom with members of the graduating class.
"As you embark on a new set of exciting endeavors, rest assured that the knowledge and skills you have acquired, indeed earned, at PFW should serve you very well," said Ronald Friedman, dean, College of Science. "You are a Mastodon; you can conquer and overcome the obstacles and challenges that arise on your path."
This sense of optimism was shared by Isabel Nuñez, director, School of Education. "Your story can be a model for a current or future PFW student," she said. "You are always a Mastodon, with a whole herd of supporters and new generations to inspire. Your professors are so proud of you; we know you are going to do great things; and we are behind you all the way."
For additional information about the ceremony, or to explore options for graduate profiles, contact Geoff Thomas, senior director of media relations, at [email protected] or 260-437-7657 (mobile).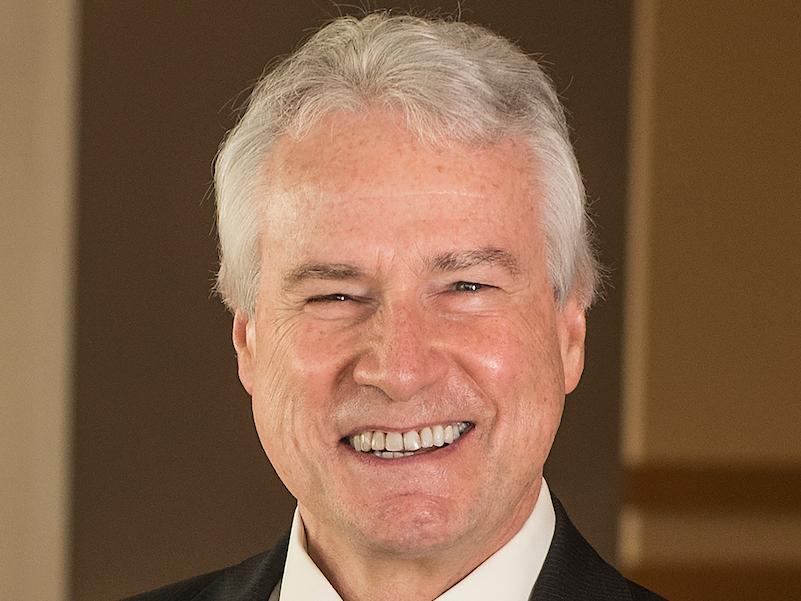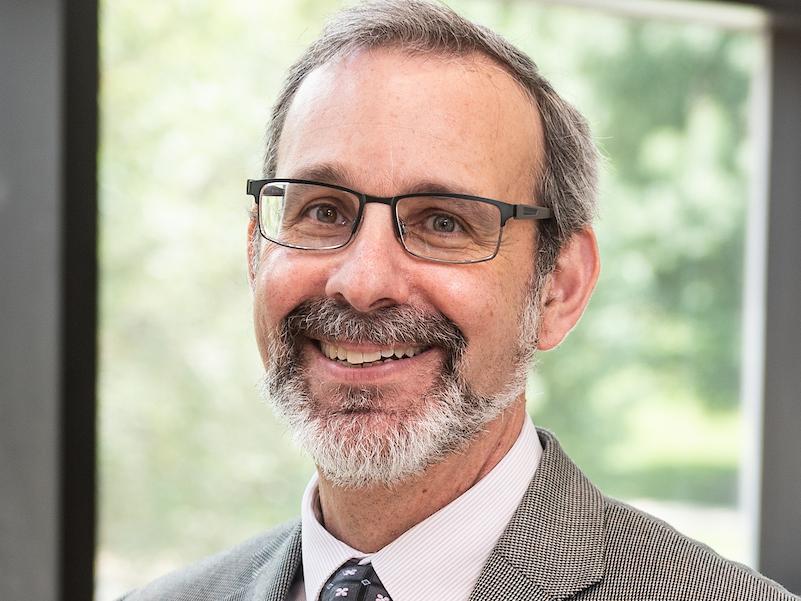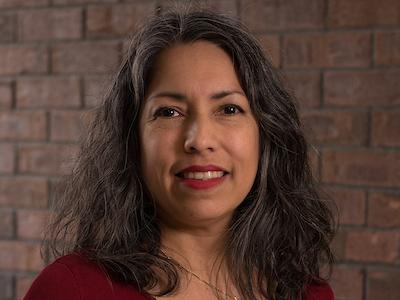 Chancellor Ronald L. Elsenbaumer
Ronald Friedman, dean of the College of Science and professor of chemistry
Isabel Nunez, director of the School of Education and professor of educational studies at Purdue Fort Wayne