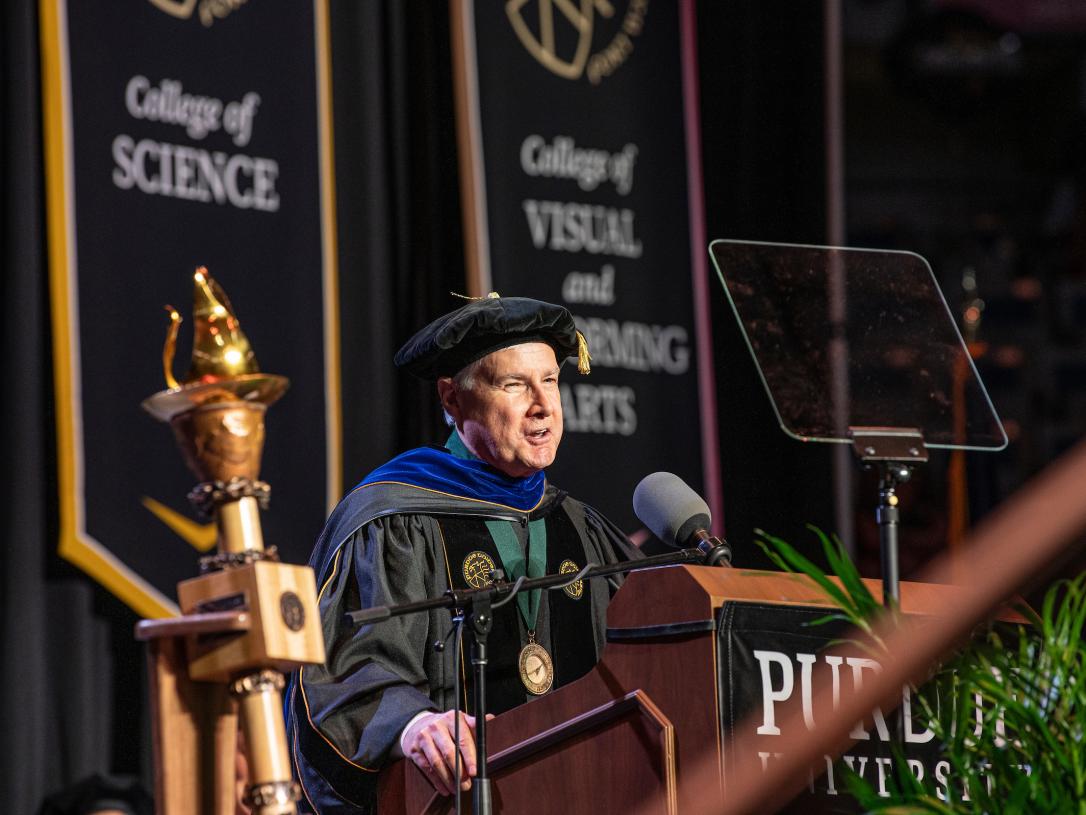 Take thunderous footsteps.
"Commencement ceremonies are one of life's special moments—a time to reflect on years of hard work and a time to look forward to your future as a new degree holder. When you don your cap and gown, be proud of yourself, be thankful toward others, and take thunderous footsteps into the world with the knowledge you have gained during your years at Purdue University Fort Wayne."
—Chancellor Ronald L. Elsenbaumer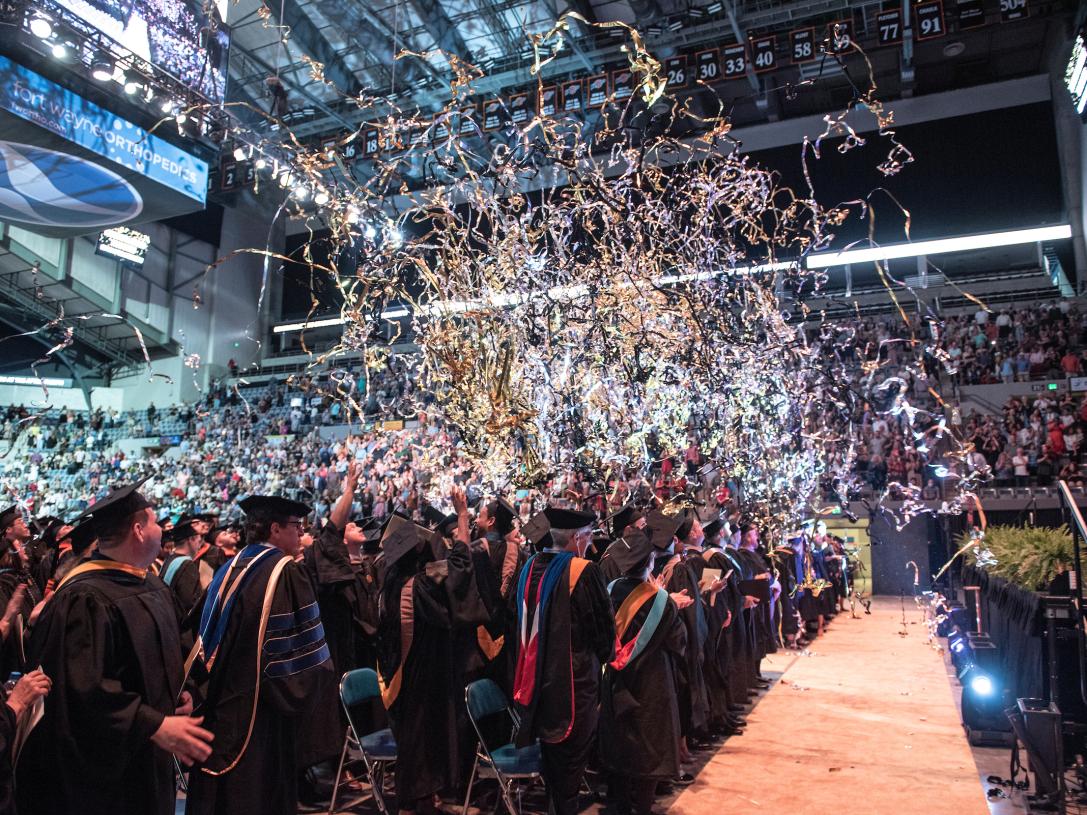 Diplomas
You will receive your diploma in the mail.
The Office of the Registrar, after verifying your degree, will mail your diploma to the address you provided on your graduation application. An incorrect address or late change can cause a delay in receiving your diploma.
Graduating Survey
Let your story be heard.
The graduating survey came to your inbox on Tuesday, April 18. In the email, you'll find your unique link so that you can share your undergrad experience and postgraduation plans. The Higher Education Data Sharing Consortium Graduating Survey answers you provide will help us improve the Mastodon experience for all.
If you have questions about this survey, you may contact Jackie Stancil, executive director of the Career Development Center, at [email protected].