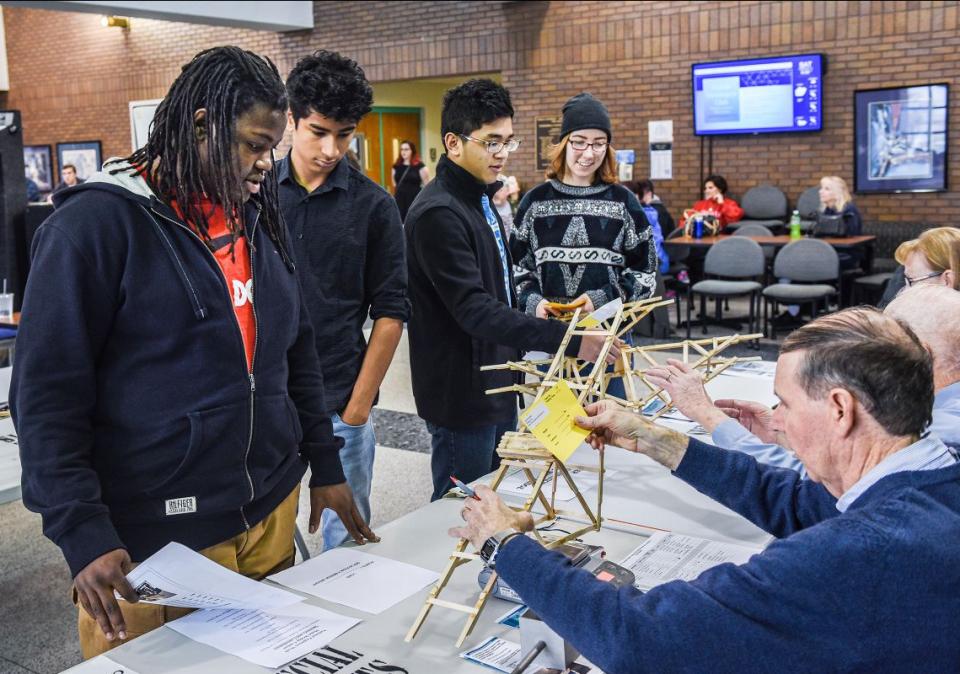 High schoolers test engineering skills at PFW bridge contest
Bridges are feats of engineering that can take years to make—but what if you spent all of that time making one with the sole purpose of breaking it?
On February 26, Purdue University Fort Wayne tested kids' engineering skills at its annual bridge building contest. See how high school students got a hands-on lesson, using only a few simple materials.