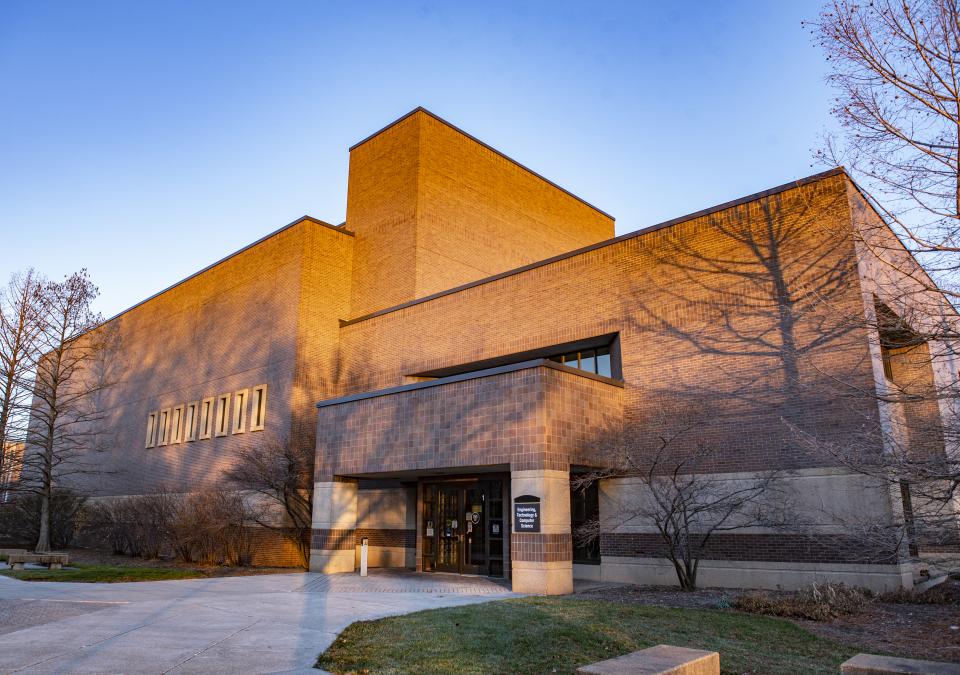 $500K lead gift from Don Wood Foundation highlights major investment in School of Polytechnic
FORT WAYNE, Ind. — Nearly $1 million, including a lead gift of $500,000 from the Don Wood Foundation, is being invested to update aging robotic and manufacturing technology in the School of Polytechnic at Purdue University Fort Wayne. This transformational opportunity will help the university increase the number of its graduates available to the workforce in the fields of robotics, advanced manufacturing, machining, and advanced computer numerical control, or CNC.
"As a regional academic institution, Purdue University Fort Wayne is focused not just on our students' academic success, but also the economic health of the region," said Gary Steffen, associate professor and director of the School of Polytechnic. "By educating the future workforce of mechanical, industrial, electrical, and computer engineering technology employees, we help meet the emerging needs of industry in northeast Indiana."
The school's machine shop lab where the technology will be housed is used heavily for multiple classes and student projects including senior capstone designs. Six robots in all – some dating back to the 1980s – and other educational equipment are being replaced with modern units as a result of the gift.
To support the training and certification of university instructors, Fanuc North America has also agreed to an in-kind gift valued at $350,000, in addition to Purdue Fort Wayne's commitment of $120,000 for staffing, materials, tooling, rigging, safety equipment, and supplemental training.
Upgrades include the replacement of two aging lathes and a bandsaw, which will provide increased speed, accuracy, and productivity required for modern machining operation. The addition of a wet saw and a hydraulic press will extend the level of capability of the machine shop lab, while introducing students to new technology. And a CNC lathe will complement the current equipment, giving students the knowledge and skills needed to manufacture components.
"The new equipment purchased through Don Wood Foundation funding is vital, as it will help to ensure that we both attract manufacturing students to our program with new technology, as well as better prepare our graduates for employment that's important to the continued growth of the region," added Steffen.
Notes to editors: Weather permitting, between 10 a.m. and noon on Thursday (Jan. 13), a mini mill weighing approximately 4,000 pounds will be hoisted by a crane to and through service doors on the outside of the third floor of the Engineering, Technology, and Computer Science Building on the Purdue Fort Wayne campus. These doors, which are believed to have only been used two other times since the building opened in 1992, face predominantly southeast toward Parking Garage 1 and surface lot 4
The two-hour window of best action is an estimate from crane operator Doc's Crane and Rigging of Roanoke and is subject to change. This phase of the project is expected to take seven hours.
The HAAS Mini Mill, a vertical CNC milling machine, will be coupled with a robot once placed in the ETCS Building. Doc's will be using a 40-ton crane for the lift.
Interviews with Steffen may be requested in advance by contacting Geoff Thomas at [email protected] or 260-437-7657.