IPFW Mathematical Sciences 2016-17 awards
Congratulations to John LaMaster on the 2016 IPFW Excellence in Online Teaching Award!
Faculty Convocation, August 2016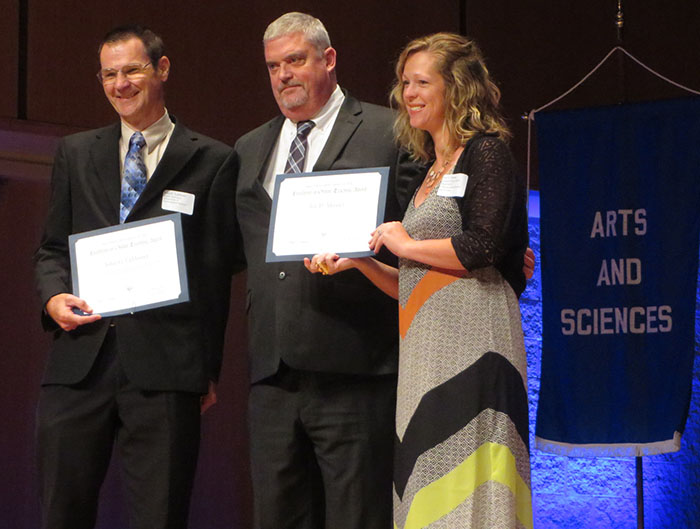 Congratulations to Professor Jeff Anderson on the 2016 Pippert Science Research Award
Congratulations to Anne Argast, Professor of Geology, and Bruce Kingsbury, Professor of Biology and Associate Dean of the College of Arts and Sciences, on being presented the Lowell W. Beineke Award, Jan. 27, 2017.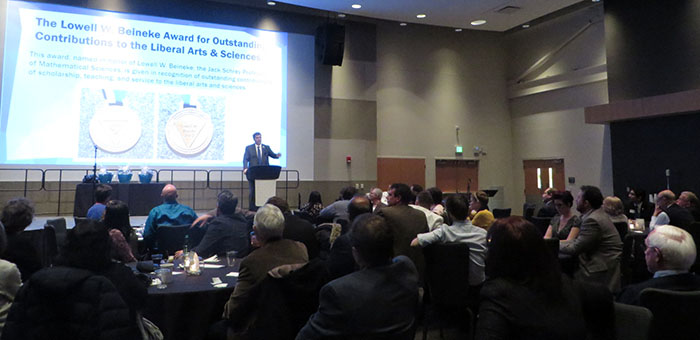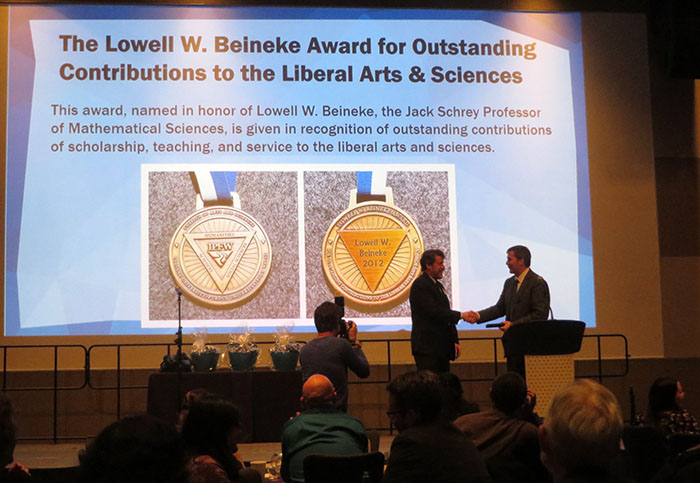 Peter Dragnev and Adam Coffman are recognized at the April 3, 2017, convocation of the College of Arts and Sciences, for the Department of Mathematical Sciences' engagement with the community through its Center for Applied Math and Statistics, and the Midwestern Workshop in Asymptotic Analysis.
Personalized pens: Adam Coffman "Analytics Educator" and Peter Dragnev "Calculator"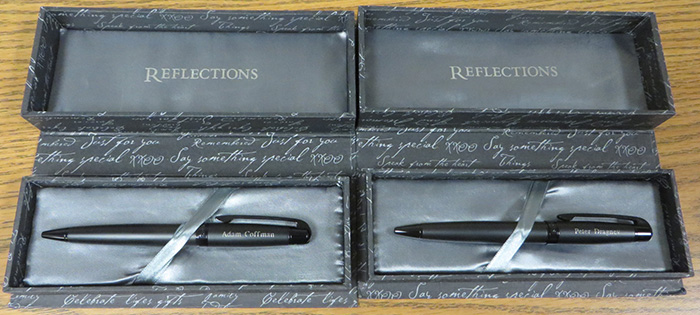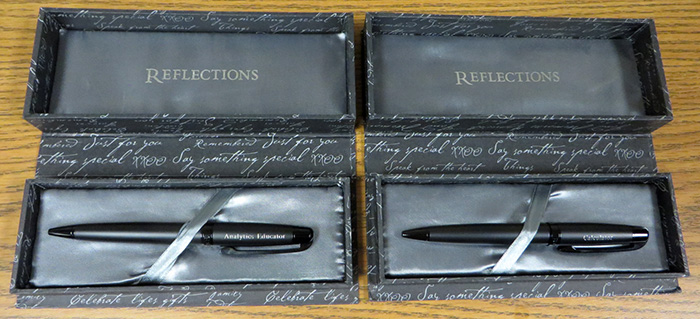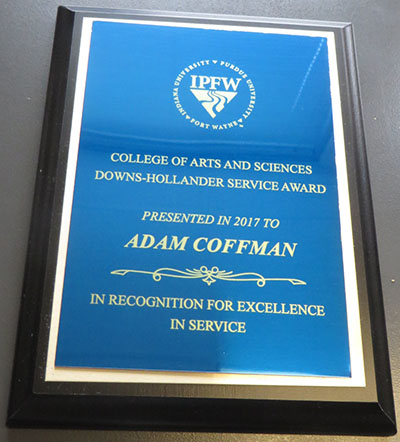 Jeff Anderson receives IPFW Sigma Xi Chapter award for Researcher of the Year, April 2017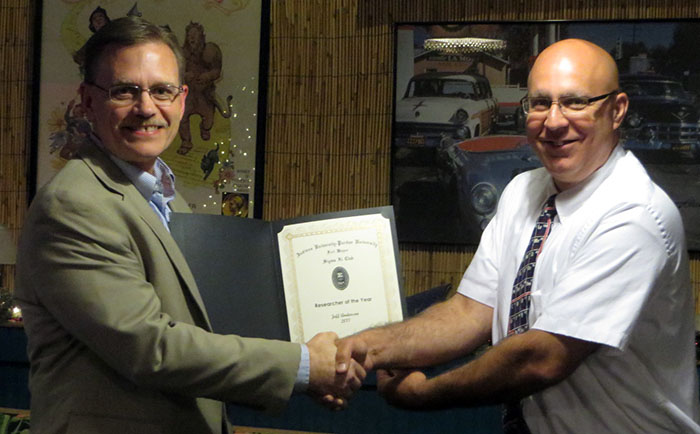 Congratulations to John LaMaster on the Purdue University
2017 Digital Education Innovative Course Design and Use of Technology Award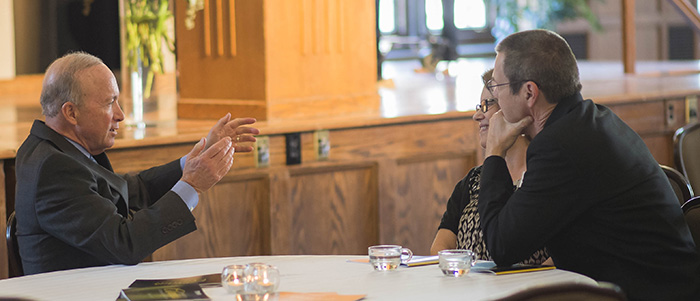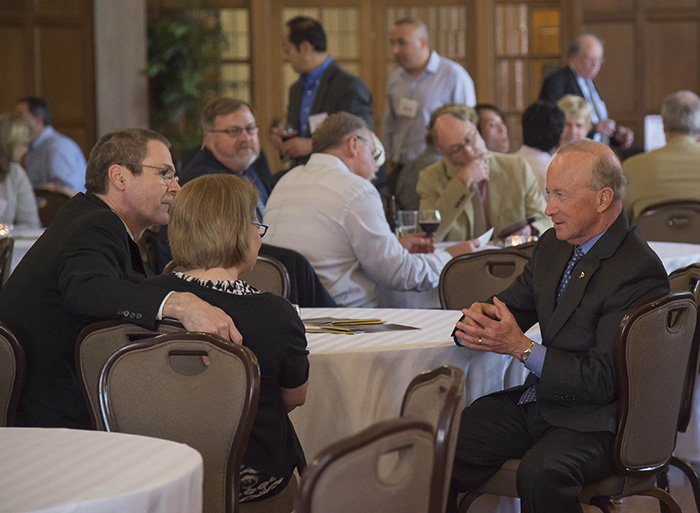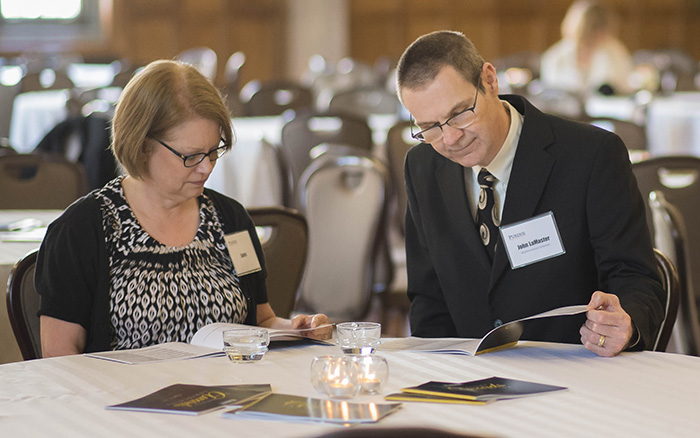 More 2016 and 2017 awards:
Department of Mathematical Sciences Faculty Award Archive