Colloquium Spring 2016 photos
Lunch with our 2015-2016 visiting researchers, Jay Bagga and David Benko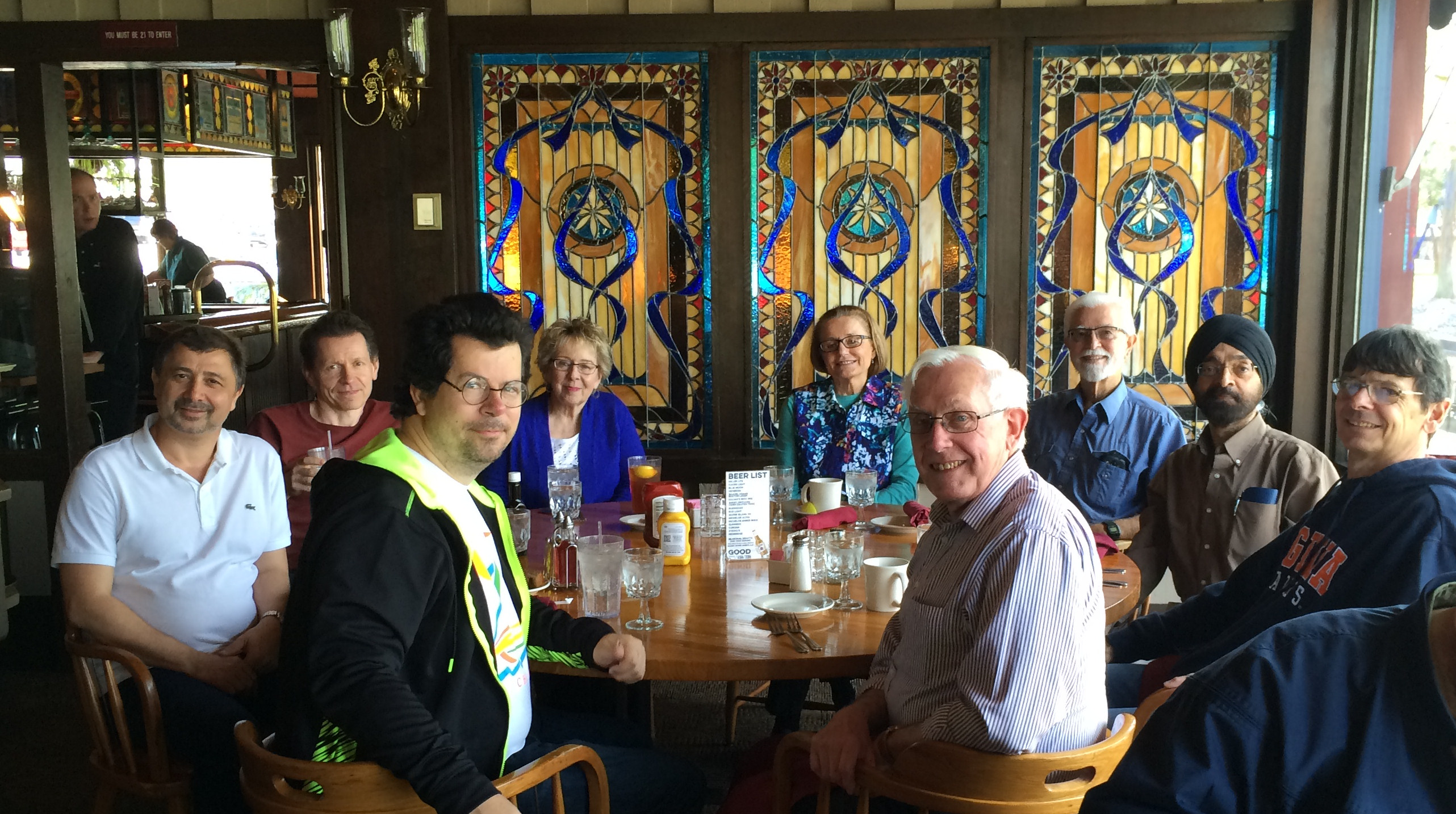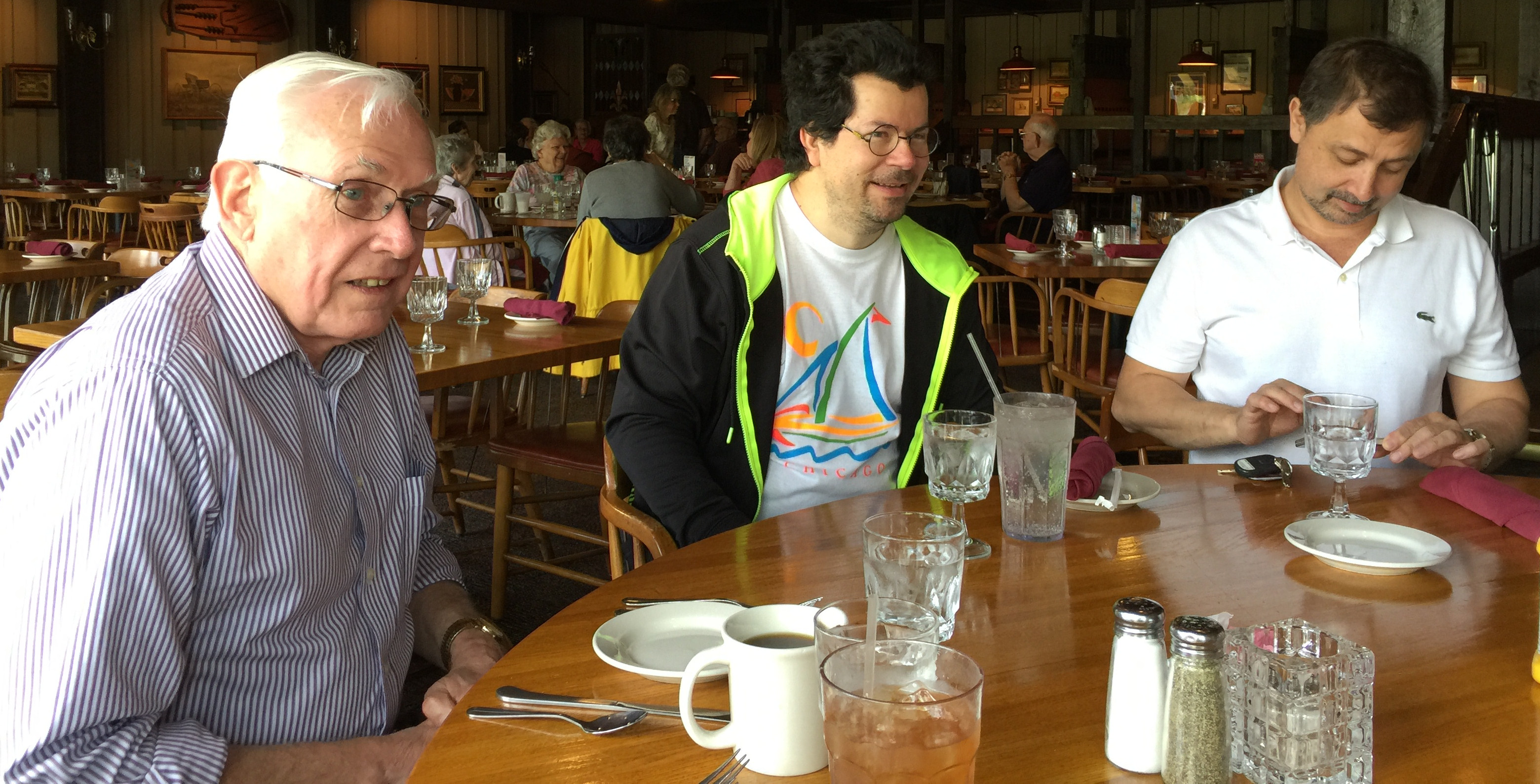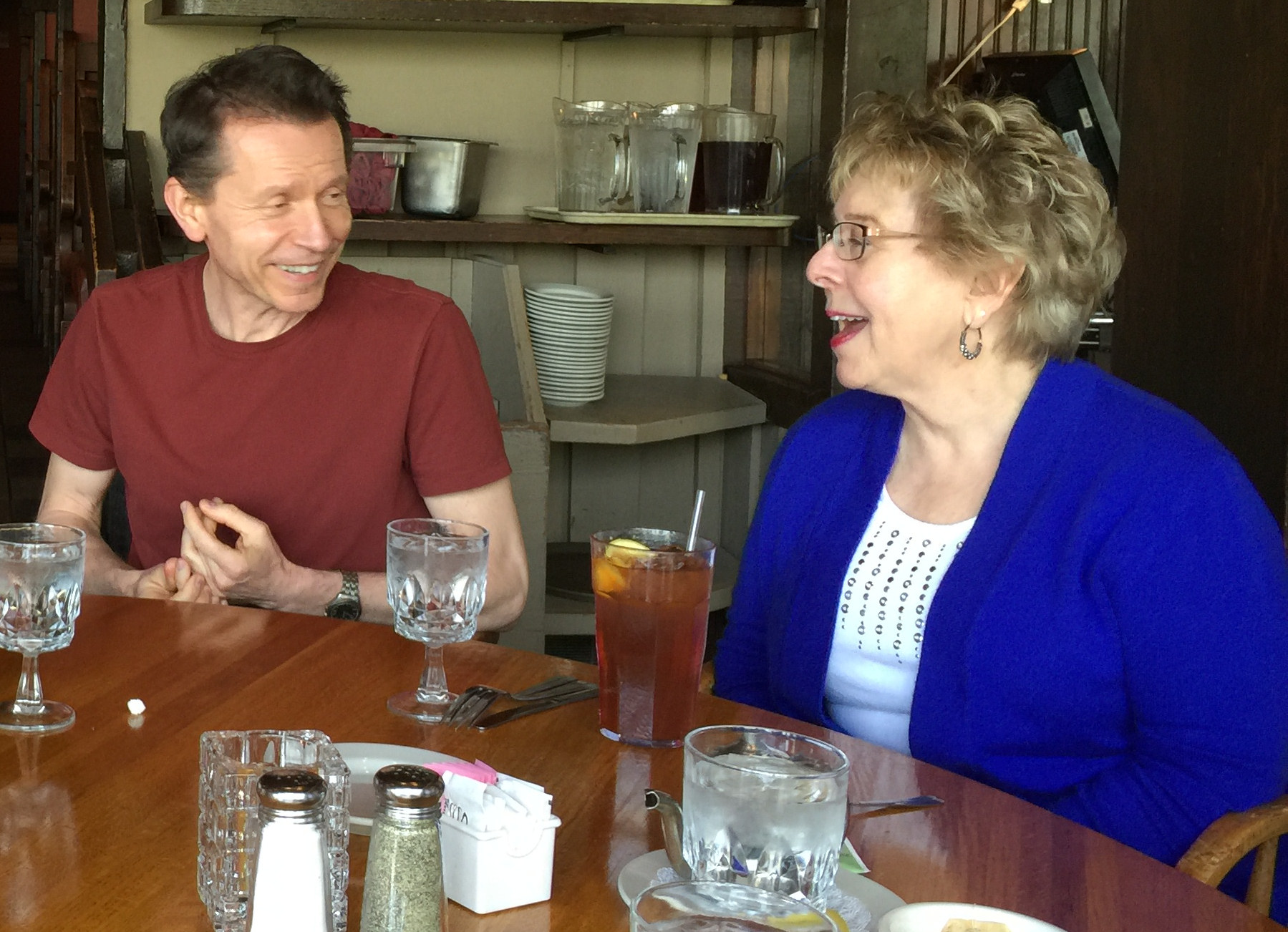 David Benko, University of South Alabama, and IPFW Visiting Professor
Guessing the Probability of a Fake Coin
April 28.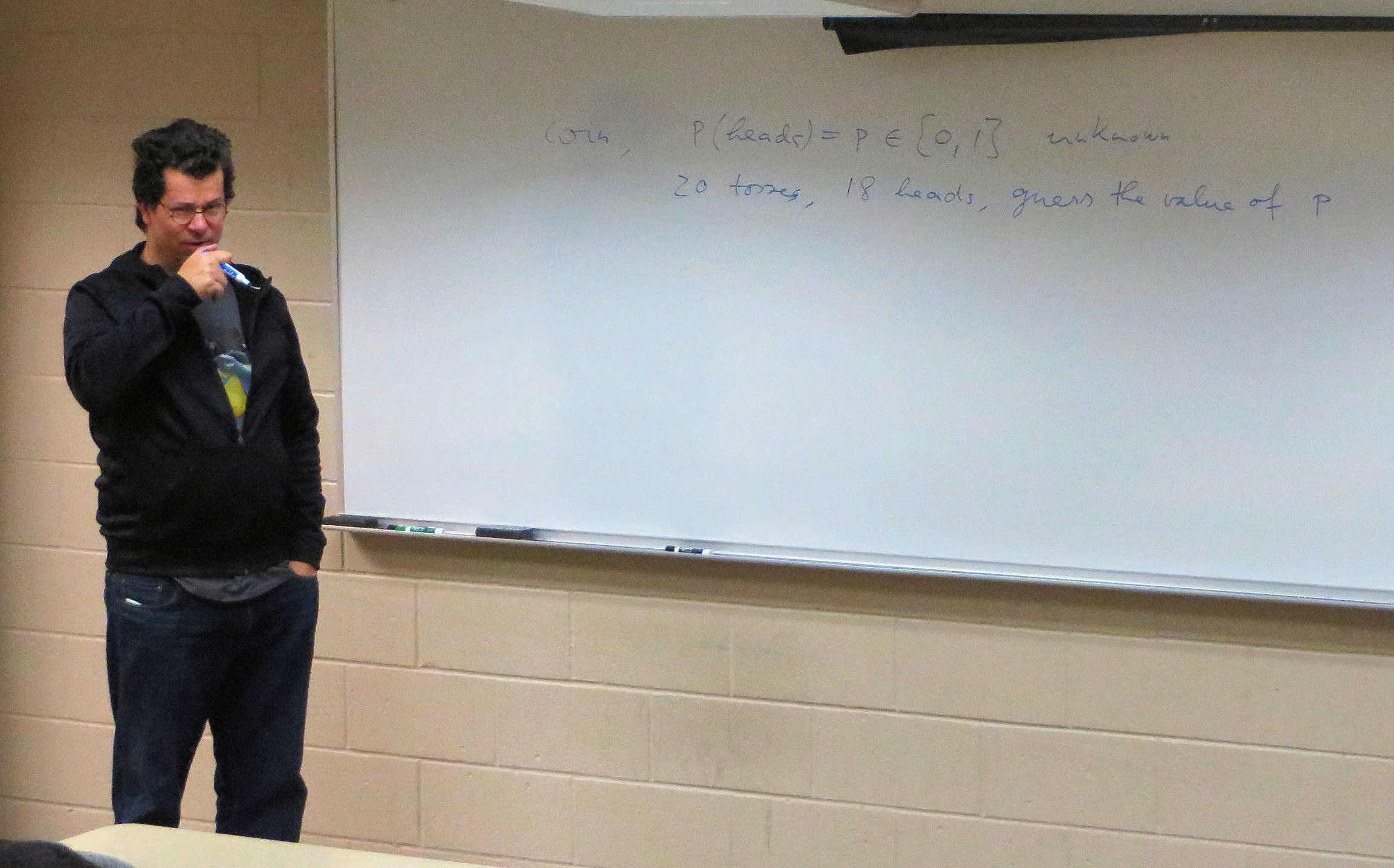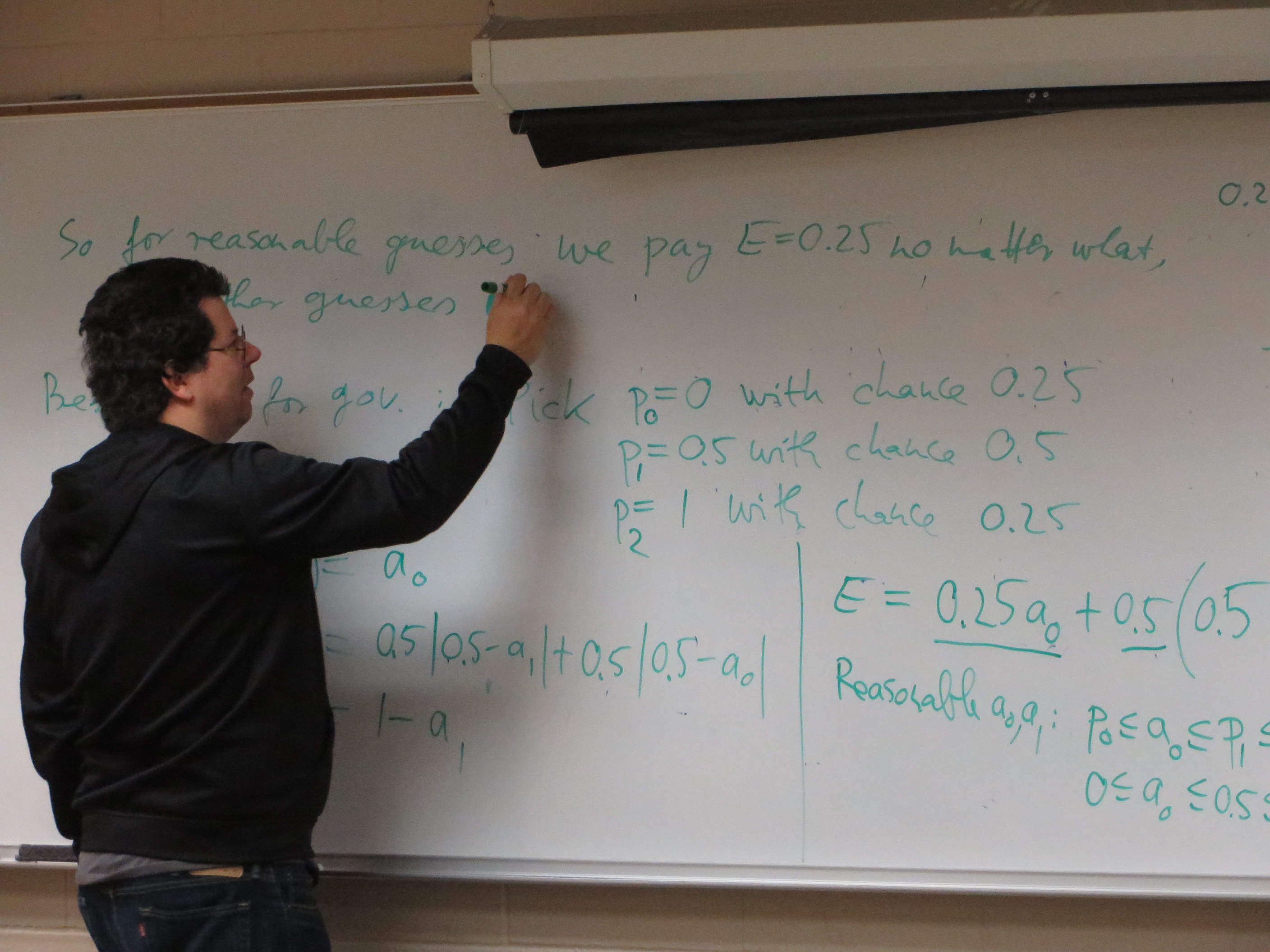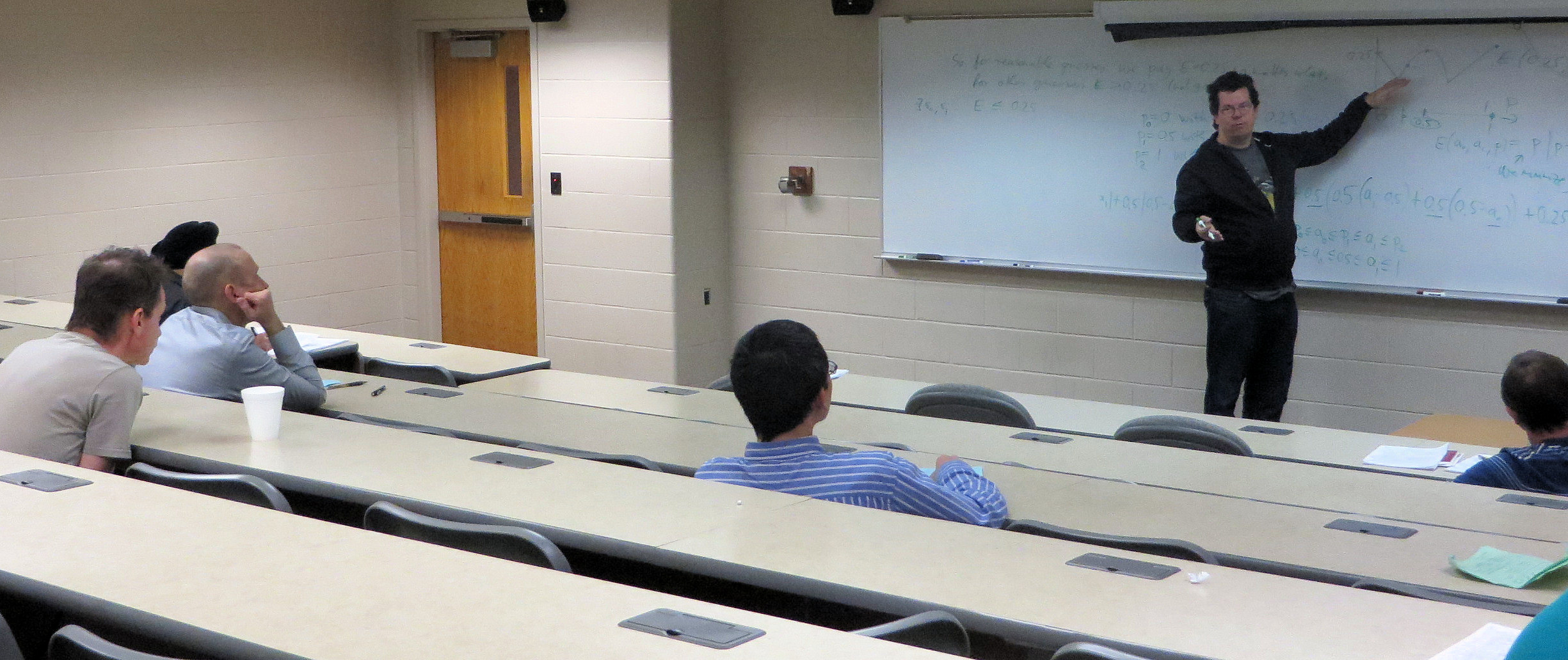 Alan Legg, Purdue University West Lafayette,
The Bergman Projection and Polynomials on Ellipsoids
April 19.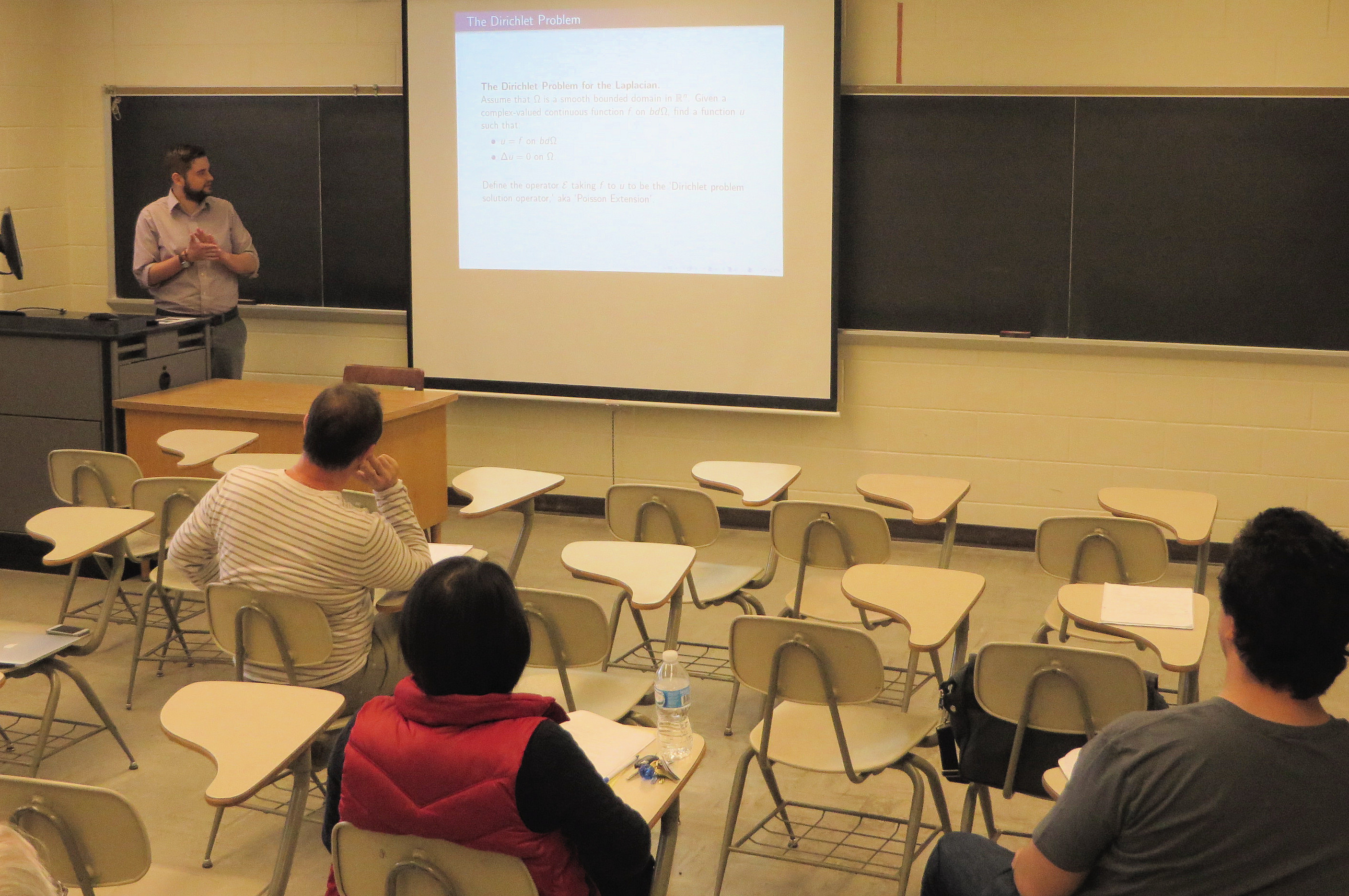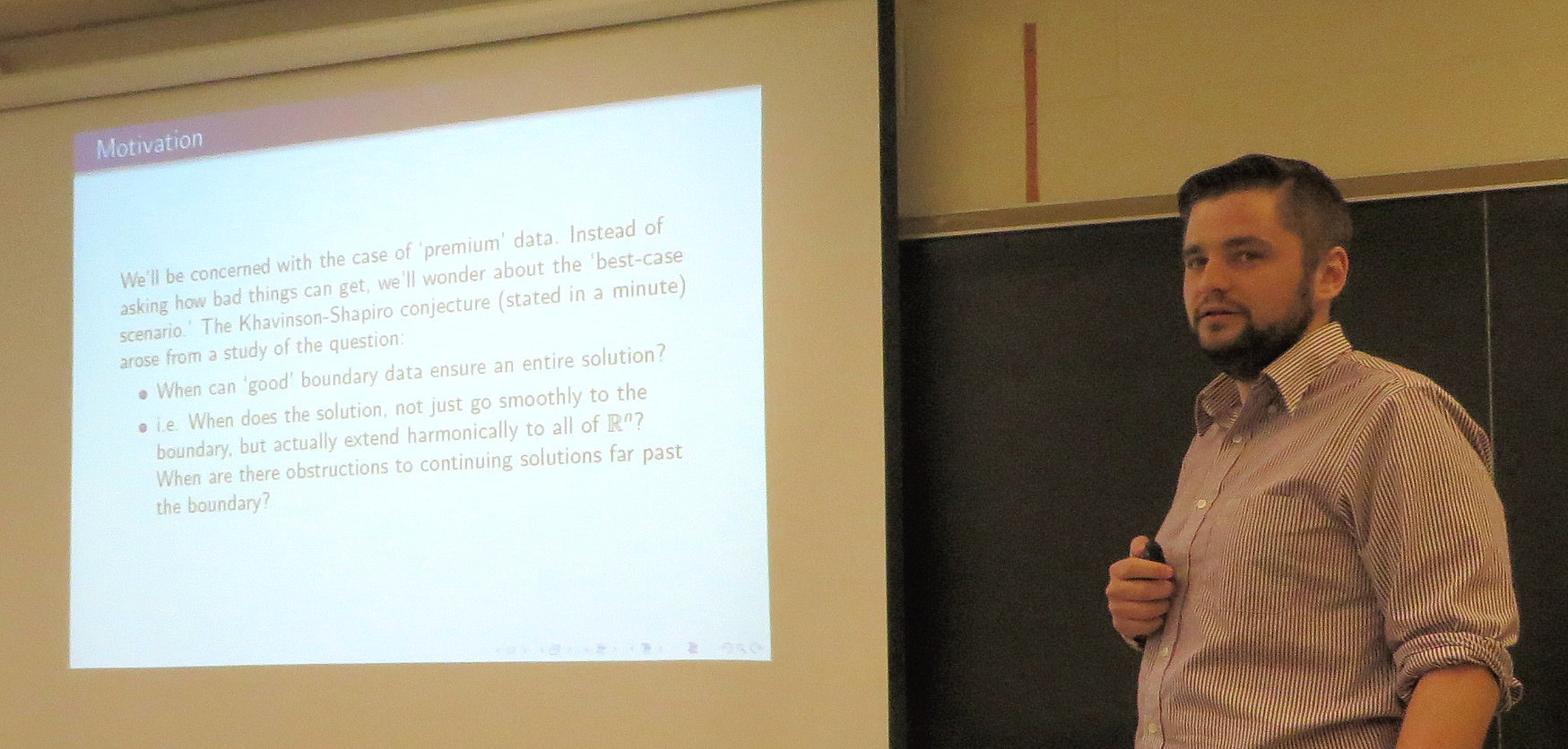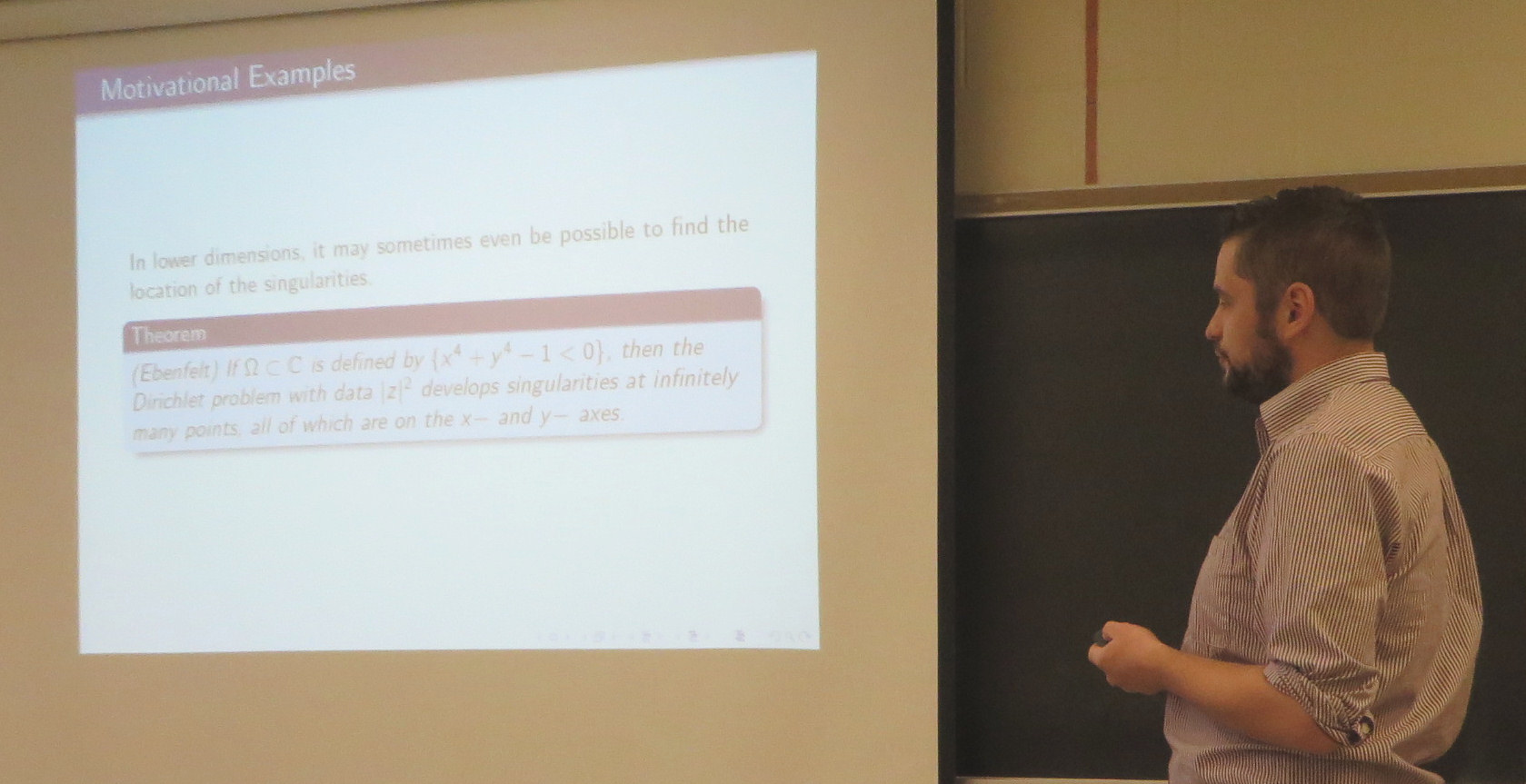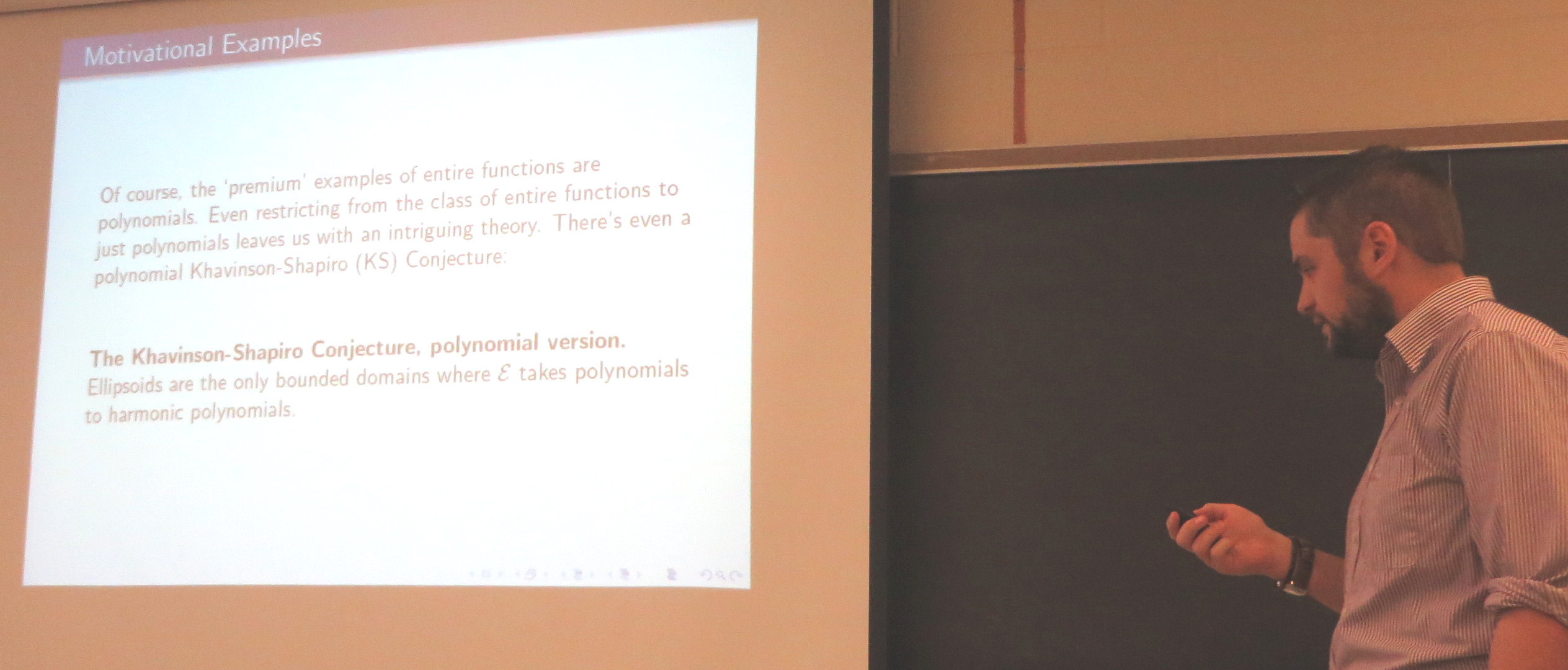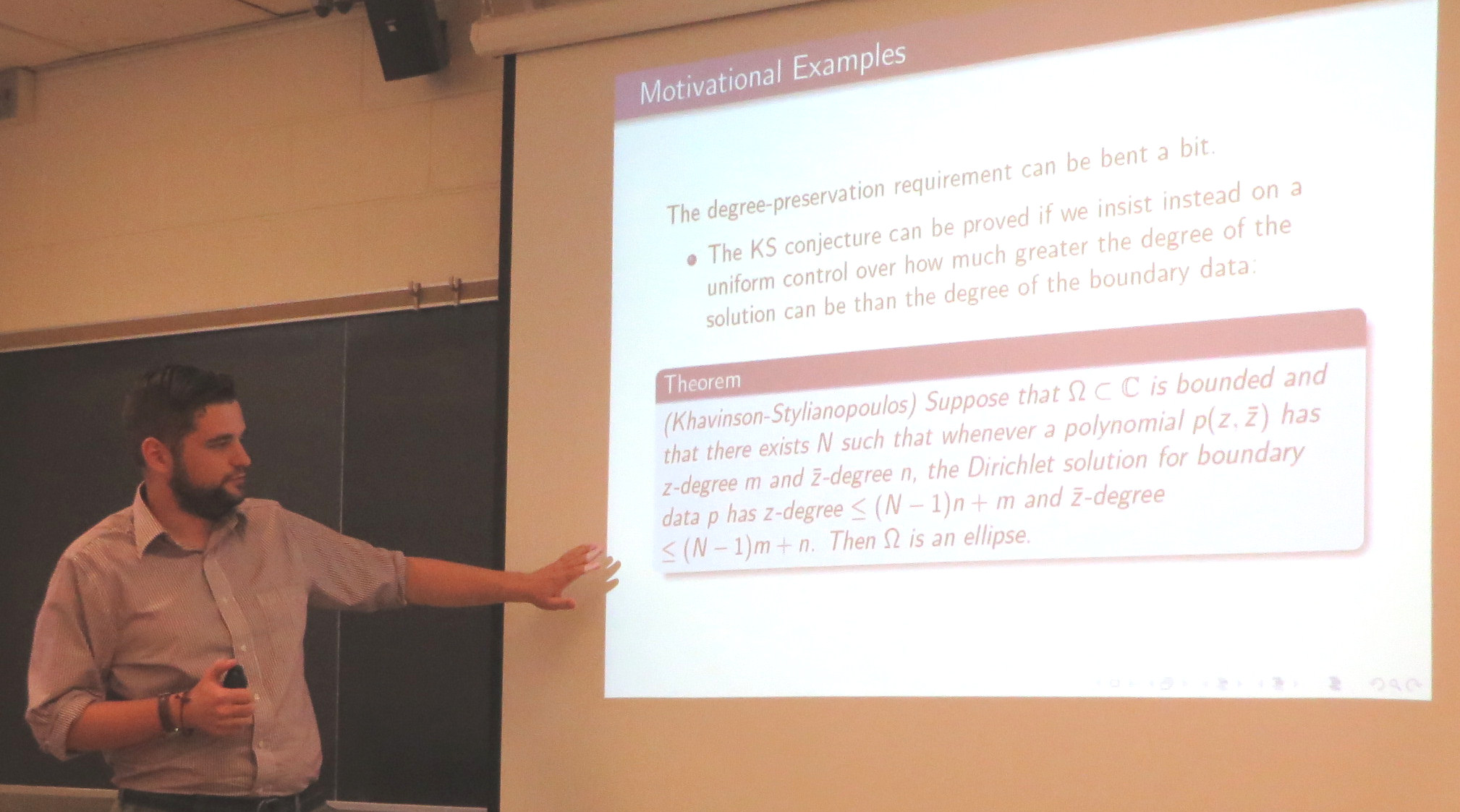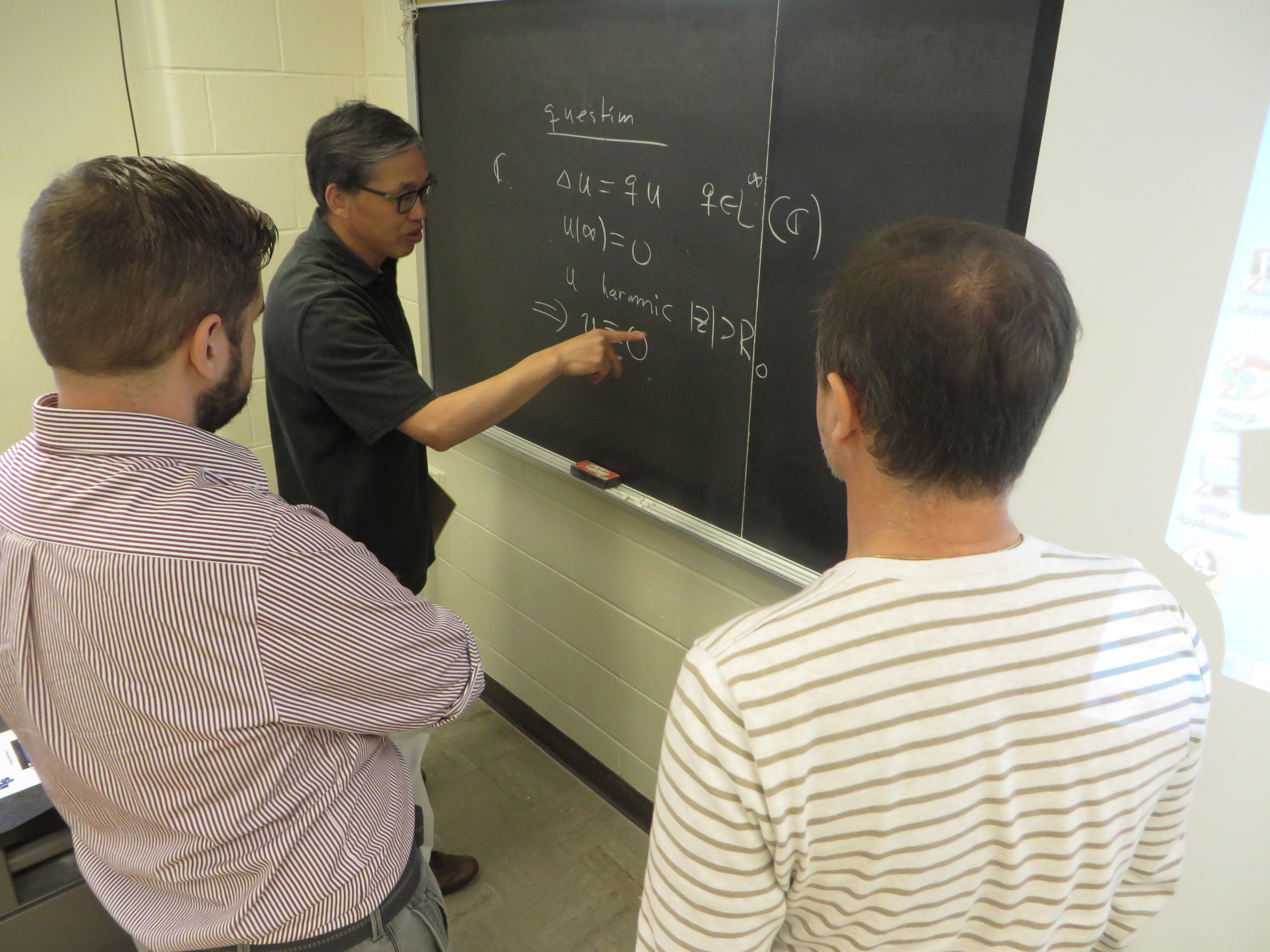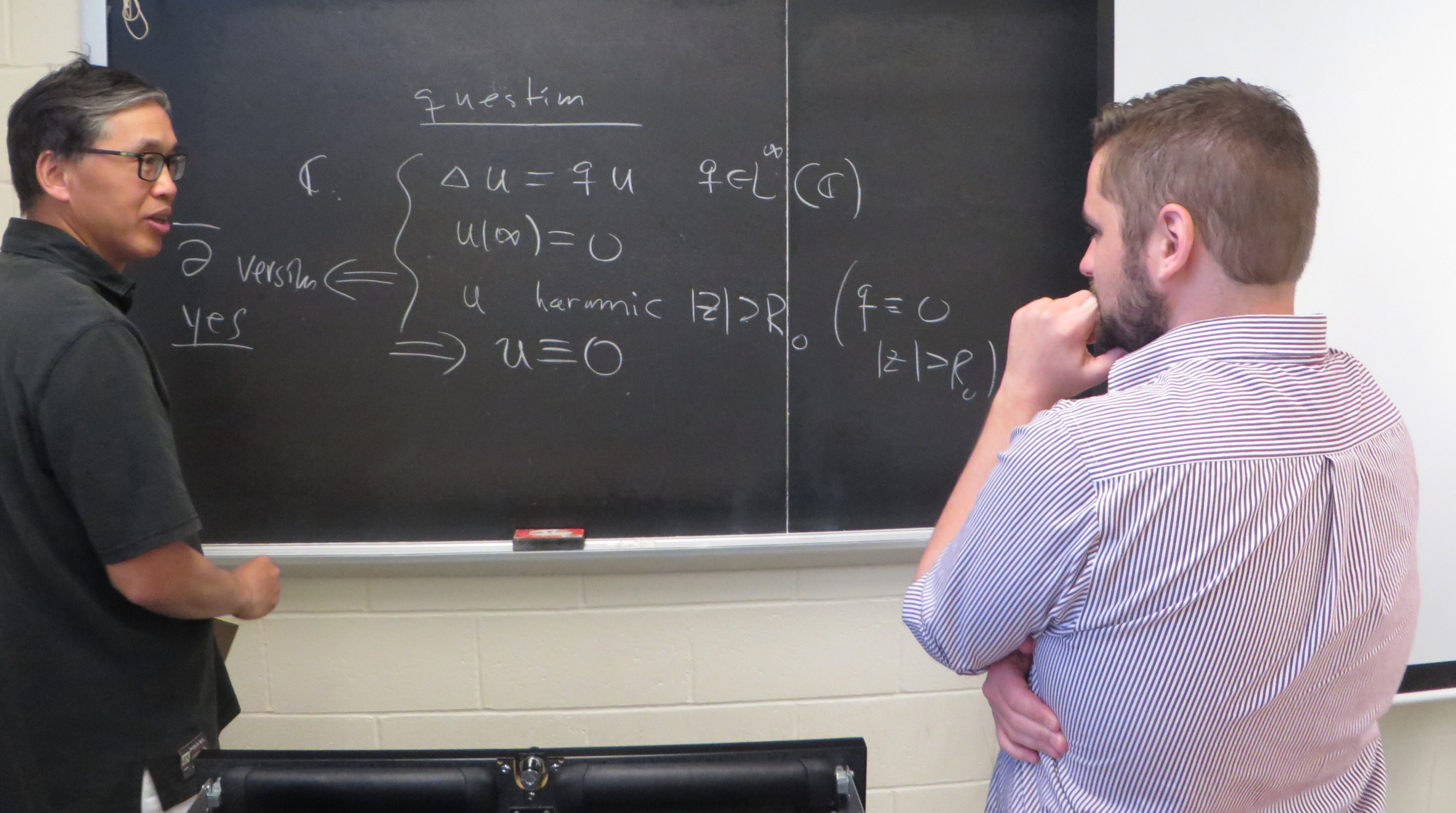 Keng Deng, University of Louisiana Lafayette
Competitive Exclusion and Coexistence in a Two-Strain Pathogen Model with Diffusion
April 18.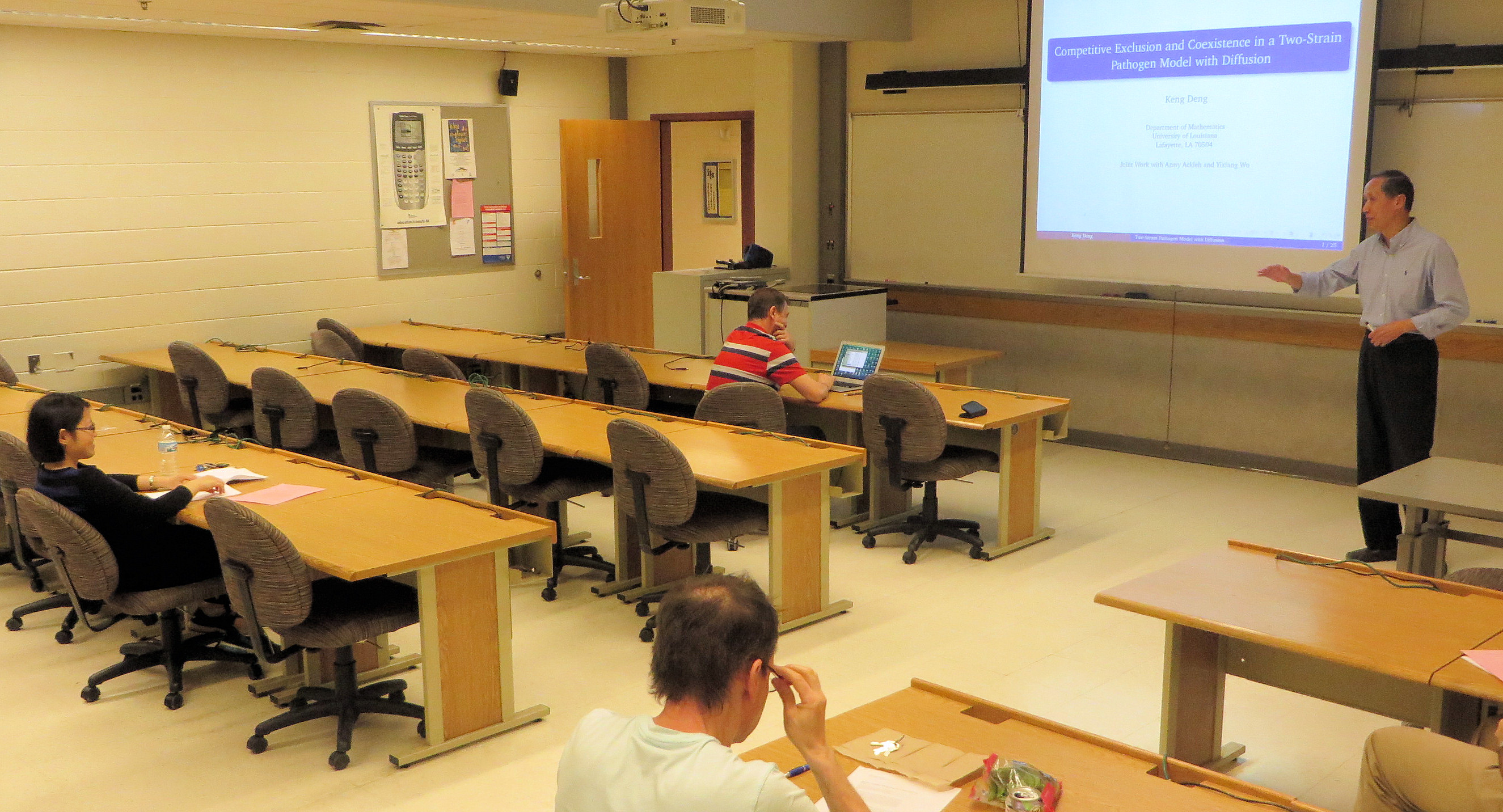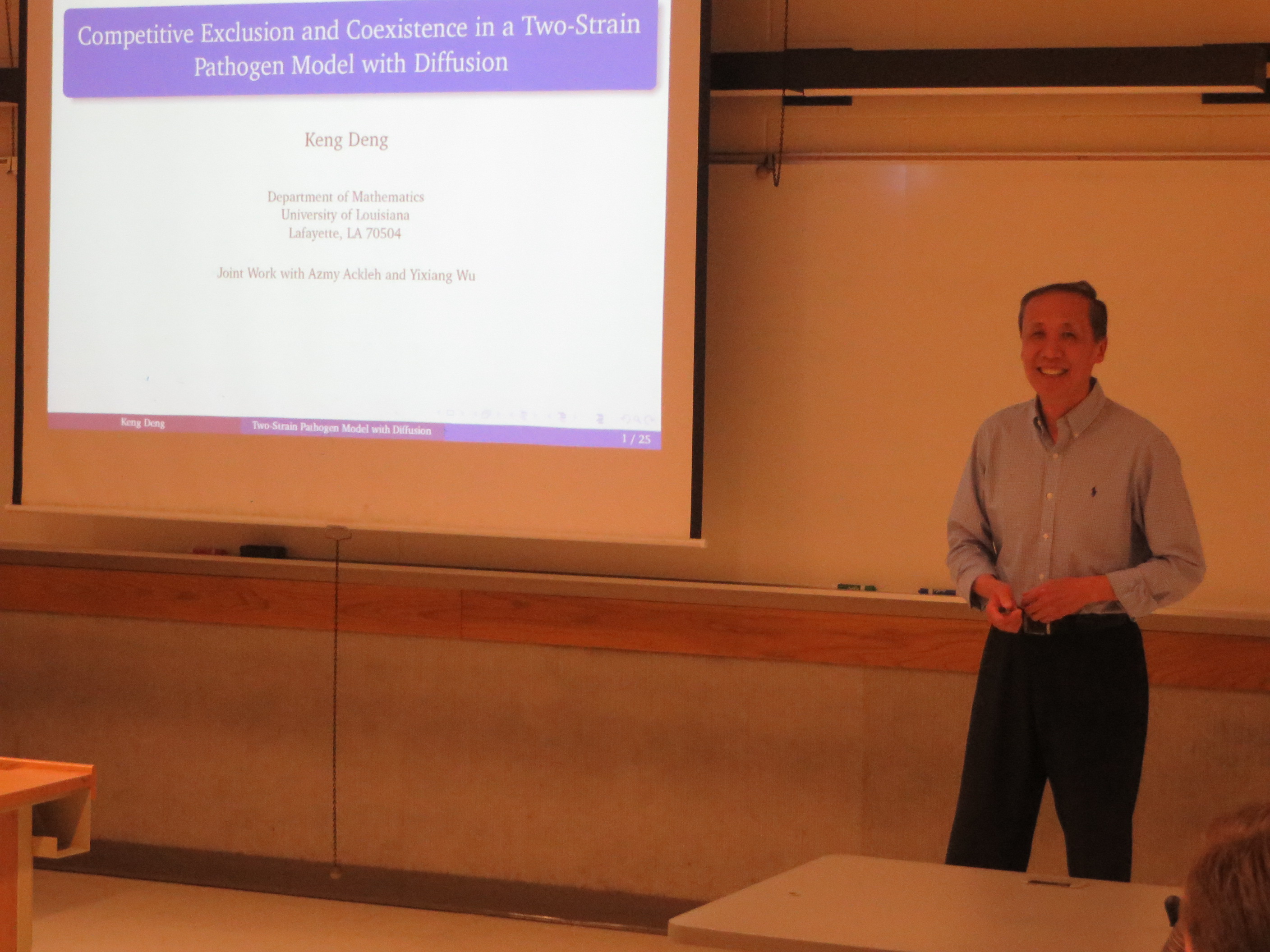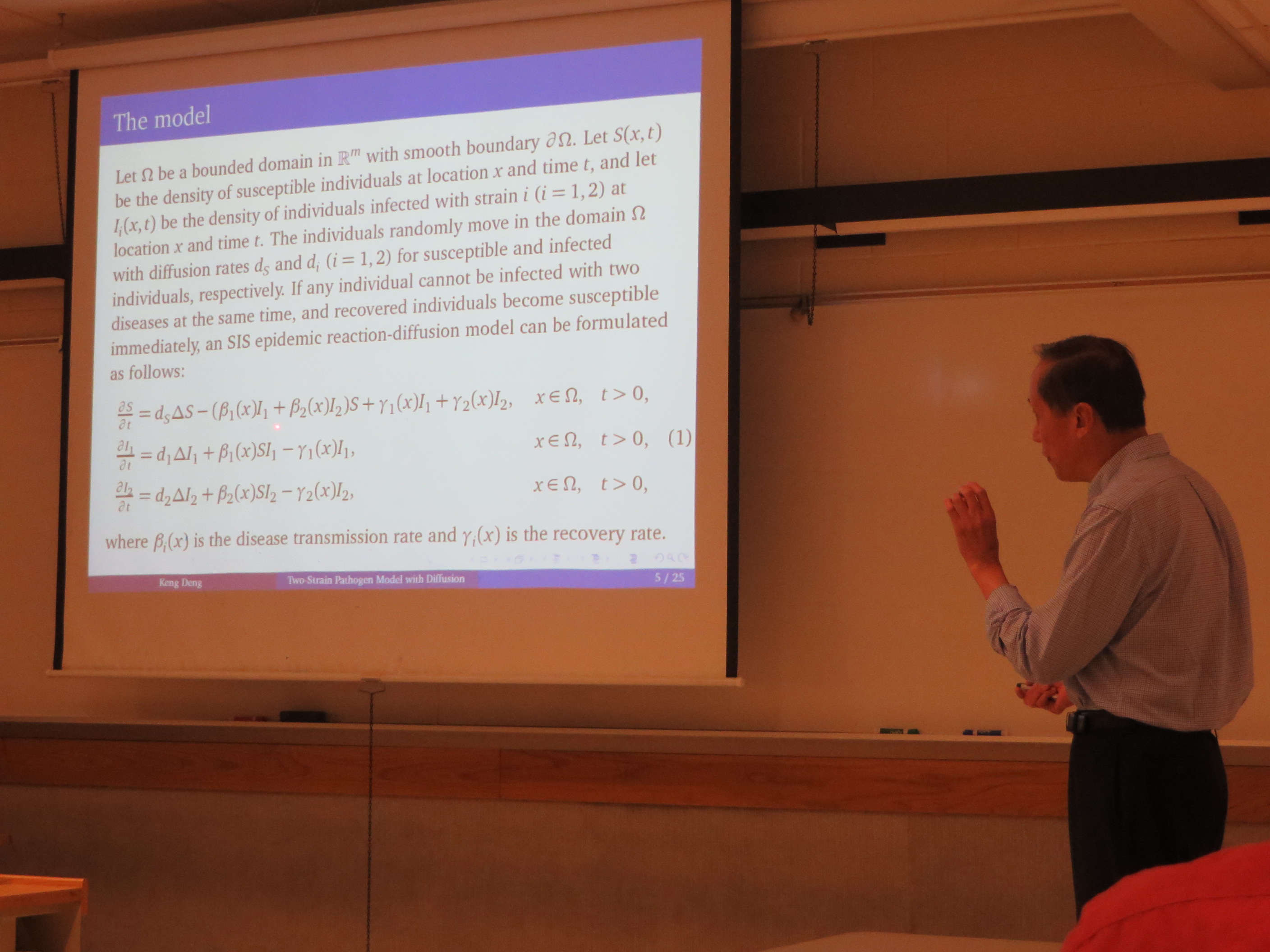 Linda Lesniak, Western Michigan University,
Chvátal's Tough Conjecture
April 11.
Sheryl Stump, Ball State University,
The Common Core and Its Legacy in Indiana.
March 30.
Jay Bagga, Ball State University, and IPFW Visiting Professor
Are Trees Graceful?
March 23
Dawit Tadesse, University of Cincinnati
Classification Methods and Their Applications in Gene Expression and Annual Financial Data
Feb. 23
Daniel Yorgov, University of Colorado - Denver
Discovering Novel Genetic Factors that Influence the Vitiligo Pigmentation Disorder
Feb. 22
Juming Pan, Bowling Green State University
Model Selection in Linear Regression
Feb. 17