Psychology Programs
Enlighten yourself to the wonders of human behavior.
Your curiosity combined with your eagerness to understand will take you far. We're just here to help you turn what you already love into a rewarding and fulfilling career.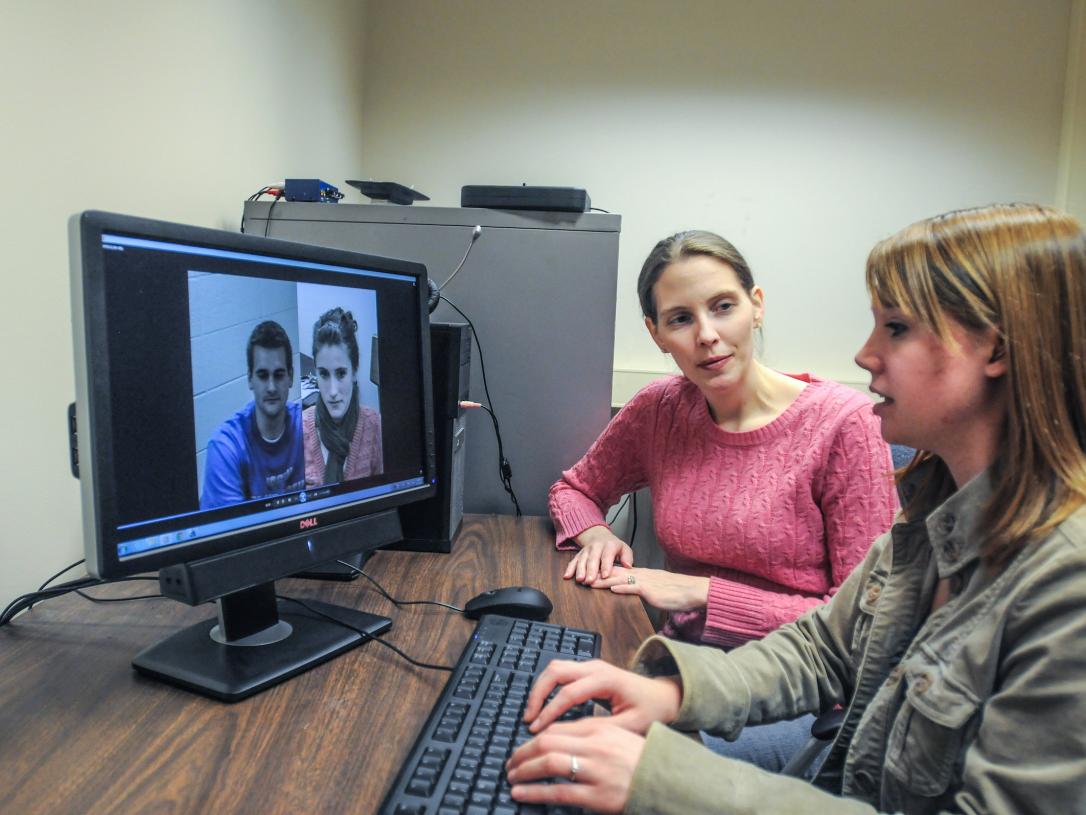 B.S. in Psychology
So you're curious to learn about people and their perceptions, motivations, emotions, and attitudes. Then you're in the right place. With a bachelor of science degree in psychology, you'll learn how to study behavior scientifically and gain an understanding of the physiological, cognitive, and social causes of behavior.
Our psychology program offers you the opportunity to earn a B.S. or a B.A. Both degree options provide a broad overview of psychology. The B.S. provides more research experience and supporting courses place more emphasis on the other sciences and math. The B.S. path is for you if you are interested in careers in research, healthcare, and financial services, or if you wish to pursue doctoral-level graduate studies in psychology, medical school, or health-related careers. Program
Highlights
Program Highlights
Development of critical-thinking, research, and evaluation skills
Experience with data analysis, interpretation, and abstract reasoning
Acquisition of writing and communication skills
Understanding of the determinants of human and animal behavior
Enhancement of interpersonal awareness
Support from the Mastodon community
A prestigious Purdue degree
Scholarships
Looking for ways to make paying for college a little easier? ScholarshipUniverse is a tool for current and admitted Purdue Fort Wayne students that allows you to create an academic profile and connect with scholarship opportunities.
For more information about all the scholarships available at Purdue Fort Wayne—including opportunities for specific programs—you can visit the Office of Financial Aid or contact us at [email protected].
Student Learning Outcomes
Upon completion of this degree, students will be able to demonstrate the following learning outcomes:
Know the major theoretical approaches, findings, and historical trends in psychology
Understand the major research methods in psychology, including design, data analysis, and interpretation
Think critically and use the scientific approach to understand behavior
Understand the values that are the underpinnings of psychology as a science (e.g., value of empirical evidence, tolerance for ambiguity, ethics in research, teaching, and practice)
Apply concepts, information, and skills learned in psychology courses to their lives and work
Effectively locate and evaluate sources of information
Express themselves effectively in the discourse of the discipline
Understand people from a diverse range of backgrounds and varying demographic characteristics such as age, race, disability, sexual orientation, class, ethnicity, religion, and cognitive abilities
Make decisions about future employment or graduate education
Next stop: a successful future.
Behavior Technician
Clinical Psychologist
Employee Relations Specialist
Forensic Psychologist
Health & Wellness Coach
Industrial-Organizational Psychologist
Market Research Analyst
Marriage and Family Counselor
Mental Health Caseworker
Neuropsychologist
Occupational Therapist
Police Officer
Psychiatric Technician
Psychological Scientist
Public Relations Specialist
School Counselor
Sports Psychologist
Substance Abuse Counselor