English and Linguistics Programs
Harness the power of words.
Whether you're reading them, writing them, studying them, analyzing them, or saying them, you cannot escape words. So why not embrace them?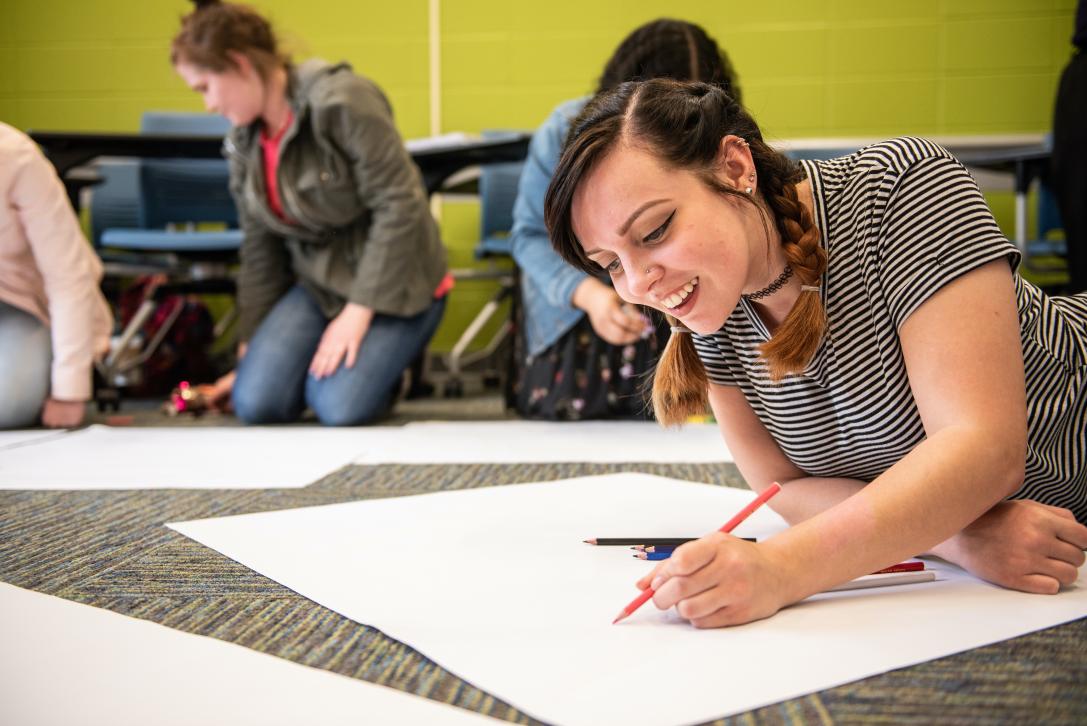 M.A.T in English 
Teaching is your calling. You love it. You just want something more from it. That's where the master of arts in teaching comes in. Our degree has a more general focus, and more flexible coursework that allows you to enhance your knowledge of English with courses in British and American literature, folklore, creative writing, film studies, rhetoric, technical and business writing, digital media, and linguistics. Program
Highlights
Program Highlights
The development of problem-solving and critical-thinking skills
The ability to research and analyze information
An enhanced understanding of the art of persuasion
An opportunity to express yourself creatively
Support from the Mastodon community
A prestigious Purdue degree
Scholarships
Looking for ways to make paying for college a little easier? ScholarshipUniverse is a tool for current and admitted Purdue Fort Wayne students that allows you to create an academic profile and connect with scholarship opportunities.
For more information about all the scholarships available at Purdue Fort Wayne—including opportunities for specific programs—you can visit the Office of Financial Aid or contact us at [email protected].
Next stop: a successful future.
Content Strategist
Copywriter
Editor
Forensic Linguist
Journalist
Literary Critic
Lobbyist
Marketer
Public Relations Specialist
Screenwriter
Teacher
Technical Writer
Writer