English and Linguistics Programs
Harness the power of words.
Whether you're reading them, writing them, studying them, analyzing them, or saying them, you cannot escape words. So why not embrace them?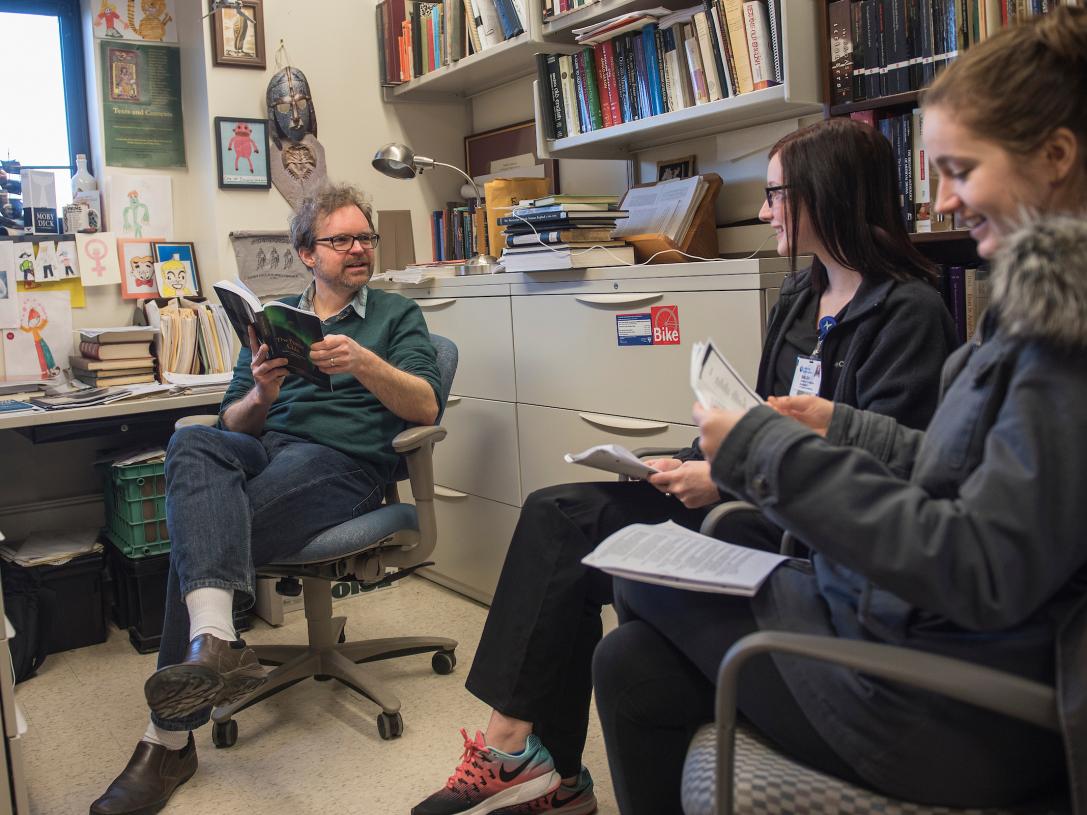 B.A. in English
Sometimes it takes a generalist to get things done. Think of the bachelor of arts in English as the jack-of-all-trades English degree. You'll get to sample a little bit from all our concentrations. American lit? Check. Brit lit? Check. English language? Check. Writing? Check. You get the idea. Program
Highlights
Program Highlights
The development of problem-solving and critical-thinking skills
The ability to research and analyze information
An enhanced understanding of the art of persuasion
An opportunity to express yourself creatively
Support from the Mastodon community
A prestigious Purdue degree
Scholarships
Looking for ways to make paying for college a little easier? ScholarshipUniverse is a tool for current and admitted Purdue Fort Wayne students that allows you to create an academic profile and connect with scholarship opportunities.
For more information about all the scholarships available at Purdue Fort Wayne—including opportunities for specific programs—you can visit the Office of Financial Aid or contact us at [email protected].
Student Learning Outcomes
Upon completion of this degree, students will be able to demonstrate the following learning outcomes:
Display the ability to write critically, precisely, and persuasively, especially about topics relevant to their major field and their selected concentration
Demonstrate the ability to communicate knowledge of literary, linguistics, and rhetorical conventions and traditions, especially those of America and England
Can apply the appropriate research tools and methods to demonstrate critical understanding of their selected concentrations
Next stop: a successful future.
Content Strategist
Copywriter
Editor
Forensic Linguist
Journalist
Literary Critic
Lobbyist
Marketer
Public Relations Specialist
Screenwriter
Teacher
Technical Writer
Writer