Chemistry and Biochemistry Programs
It takes someone who understands how much matter matters.
Whether you're looking for a bachelor's degree, minor, or certificate, the Department of Chemistry and Biochemistry has a program to satisfy your chemistry cravings.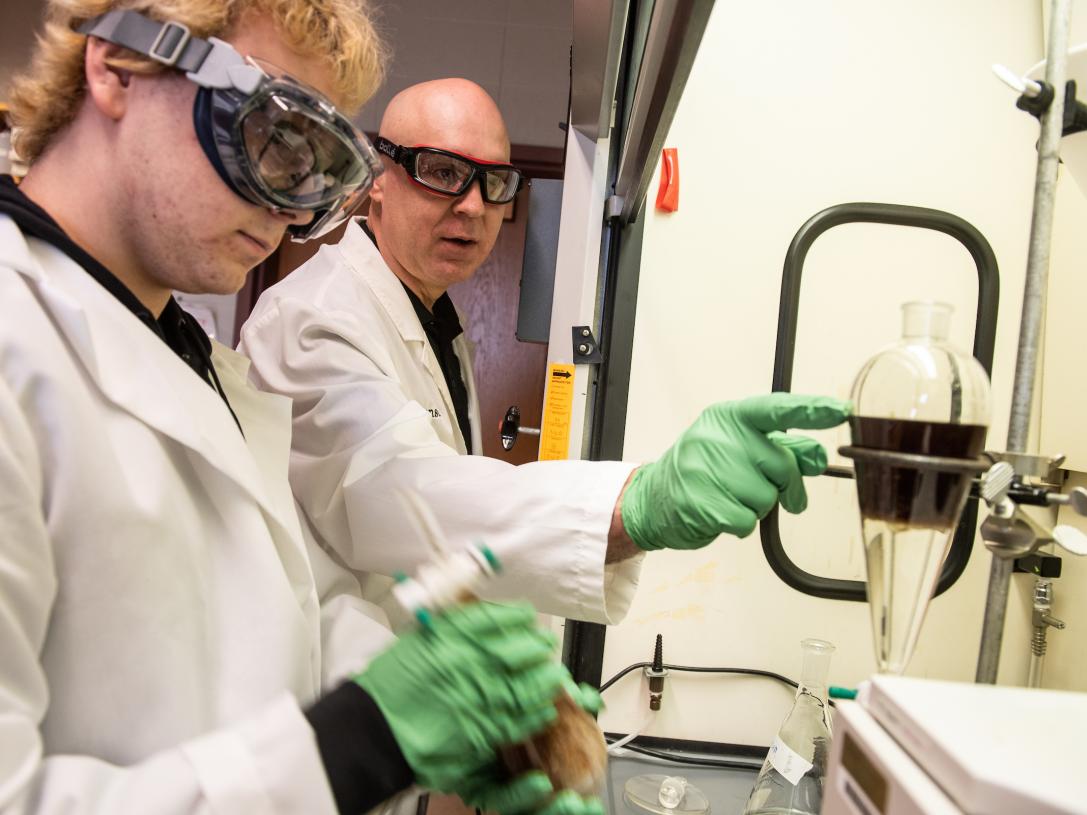 Chemistry Minor
Minors can come in mighty handy. If you're pursuing a major other than chemistry, consider earning this minor to learn basic general, organic, inorganic, and physical chemistry fundamentals. Know anything about chromatography? You would if you minored in chemistry. Program
Highlights
Program Highlights
The acquisition of scientific and technical knowledge
The development of analysis and problem-solving skills
Support from the Mastodon community
A prestigious Purdue education
Scholarships
Looking for ways to make paying for college a little easier? ScholarshipUniverse is a tool for current and admitted Purdue Fort Wayne students that allows you to create an academic profile and connect with scholarship opportunities.
For more information about all the scholarships available at Purdue Fort Wayne—including opportunities for specific programs—you can visit the Office of Financial Aid or contact us at [email protected].
Next stop: a successful future.
Biochemist
Crime Lab Analyst
Dentist
Environmental Engineer
Forensic Chemist
High School Teacher
Medical Doctor
Metallurgist
Museum Conservator
Patent Agent
Pharmacist
Professor
Quality Control Specialist
Toxicologist
Water Scientist