Chemistry and Biochemistry Programs
It takes someone who understands how much matter matters.
Whether you're looking for a bachelor's degree, minor, or certificate, the Department of Chemistry and Biochemistry has a program to satisfy your chemistry cravings.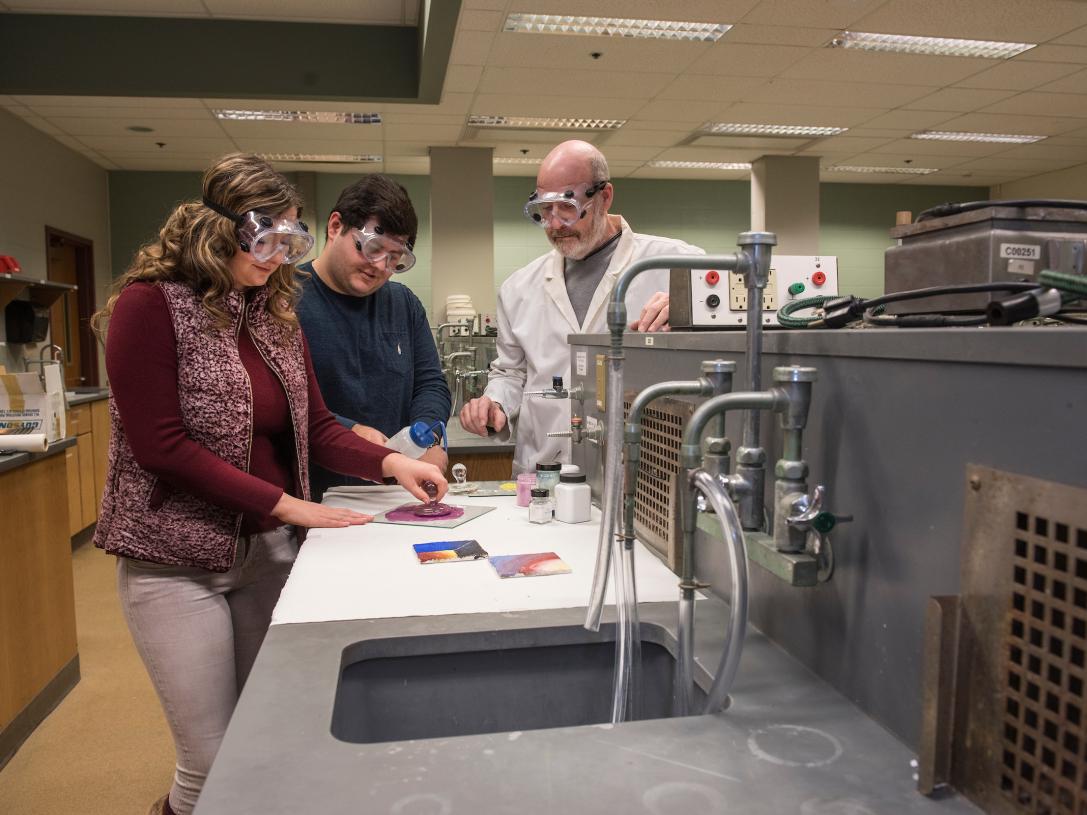 Chemistry Research Certificate
As a chemistry or biochemistry major, this is your chance to engage in research combined with some more research. No, really. You'll learn about research methods, research interests, and the foundations of research—all related to chemistry, of course. Basically, if you love research and chemistry and want to learn more about all of it, this is the certificate for you. Program
Highlights
Program Highlights
The acquisition of scientific and technical knowledge
The development of analysis and problem-solving skills
Support from the Mastodon community
A prestigious Purdue education
Scholarships
Looking for ways to make paying for college a little easier? ScholarshipUniverse is a tool for current and admitted Purdue Fort Wayne students that allows you to create an academic profile and connect with scholarship opportunities.
For more information about all the scholarships available at Purdue Fort Wayne—including opportunities for specific programs—you can visit the Office of Financial Aid or contact us at [email protected].
Student Learning Outcomes
Upon completion of this certificate, students will be able to demonstrate the following learning outcomes: 
Analyze, synthesize, and comprehend experimental and computational data describing the physical universe
Learn precise measuring techniques and careful as well as meticulous record keeping
Become proficient in fundamental organic synthetic methods
Develop independent problem-solving skills as well as the ability to work collaboratively in a team environment on complex chemical systems
Learn basic tools and concepts for efficient use of chemical literature, including multiple computerized databases
Analyze sources for relevance and authority and to learn how scientific writings are constructed according to style
Next stop: a successful future.
Biochemist
Crime Lab Analyst
Dentist
Environmental Engineer
Forensic Chemist
High School Teacher
Medical Doctor
Metallurgist
Museum Conservator
Patent Agent
Pharmacist
Professor
Quality Control Specialist
Toxicologist
Water Scientist