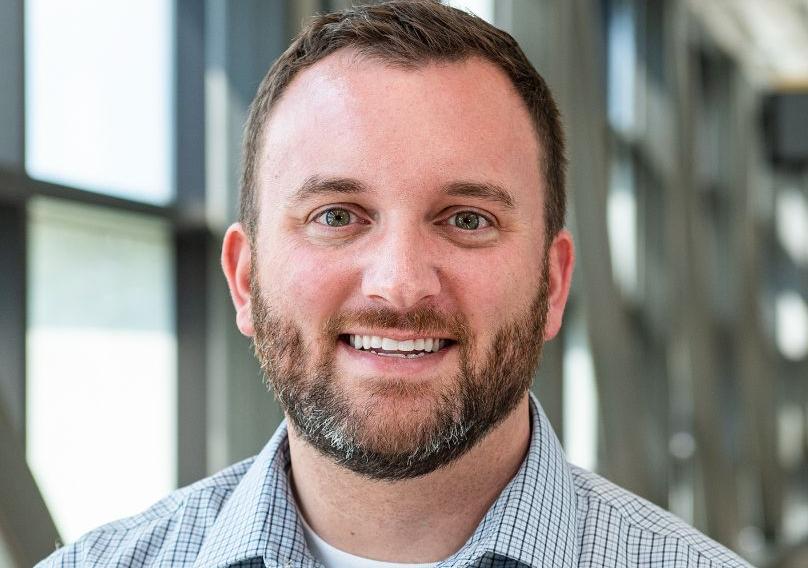 PFW appoints Ryan Wooley as interim associate vice chancellor for enrollment management
In an effort to continue the further integration of key strategies for student recruitment and related student services, Ryan Wooley, director of undergraduate recruitment at Purdue University Fort Wayne, has been named interim associate vice chancellor for enrollment management. This is a three-year appointment. Wooley will continue as director of undergraduate recruitment while adding new leadership responsibilities for the Office of Undergraduate Admissions, New Student Programs, the Office of Financial Aid, and the Office of International Education.
"The university has already benefitted from Ryan Wooley's extensive experience in developing successful student recruitment strategies and tactics," said Krissy Creager, vice chancellor for enrollment management and the student experience. "In this expanded role, he will assume responsibility for streamlining and integrating recruitment among prospective student segments that have potential for significant growth. His oversight of financial aid and programs for new students will help streamline and strengthen the entire enrollment process."
Wooley, who grew up about 40 miles south of Indianapolis in Columbus, has an extensive background in enrollment management, student recruitment, and marketing. He has worked at multiple Indiana University campuses and Earlham College.
During his time with PFW, Wooley has guided the admissions team on a new path for future success by helping the university leverage utilization of Slate — its customer relationship management system — and reimagine the student recruitment experience.
Wooley earned a master's in higher education administration and a graduate certificate in enrollment management from Bay Path University in Longmeadow, Massachusetts, and a bachelor's in business with a concentration in marketing from Indiana University-Purdue University Columbus. He plans to pursue a Ph.D. concentrating in higher education administration.