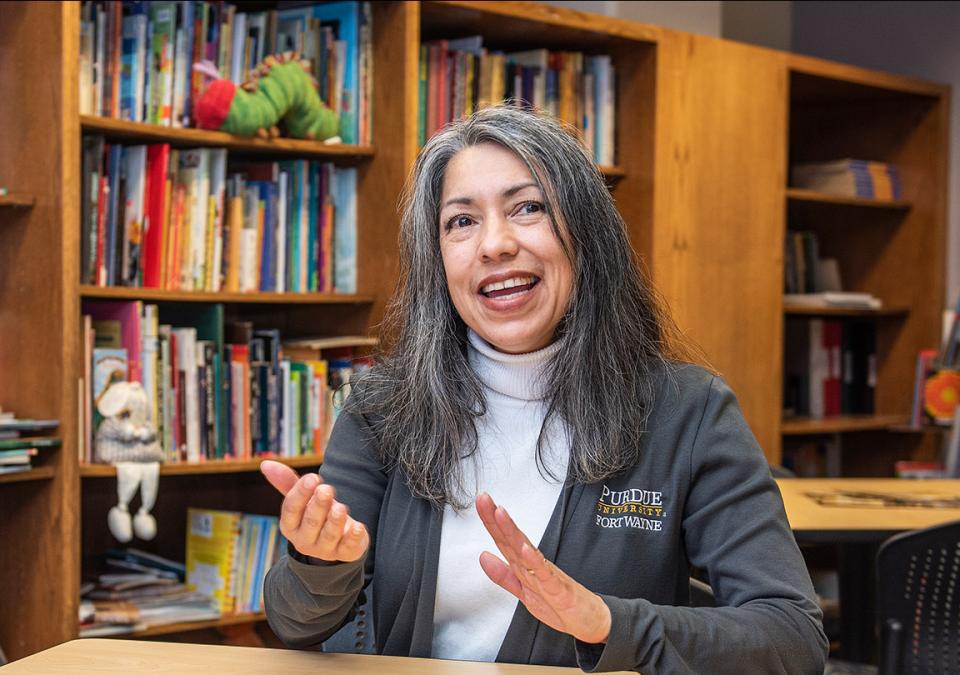 In the News
Nuñez discusses School of Education's A+ for its undergraduate elementary teacher preparation program
In May, the undergraduate elementary teacher preparation program at Purdue University Fort Wayne received top marks in a national review for what it does to ensure future educators have the essential content and skills they need to teach mathematics. This program that's based out of the School of Education was one of only 79 in the U.S. to achieve the "exemplar" designation, that's according to the National Council on Teacher Quality, a research and policy organization that regularly evaluates the core requirements and practices of over 1,100 programs that prepare future elementary teachers. 
Isabel Nuñez, director of the School of Education at PFW, took some time recently to sit down with Gerry Dick from Inside INdiana Business to explore what helped make the university stand out in the most recent NCTQ report.
Watch the full interview on WISH here.