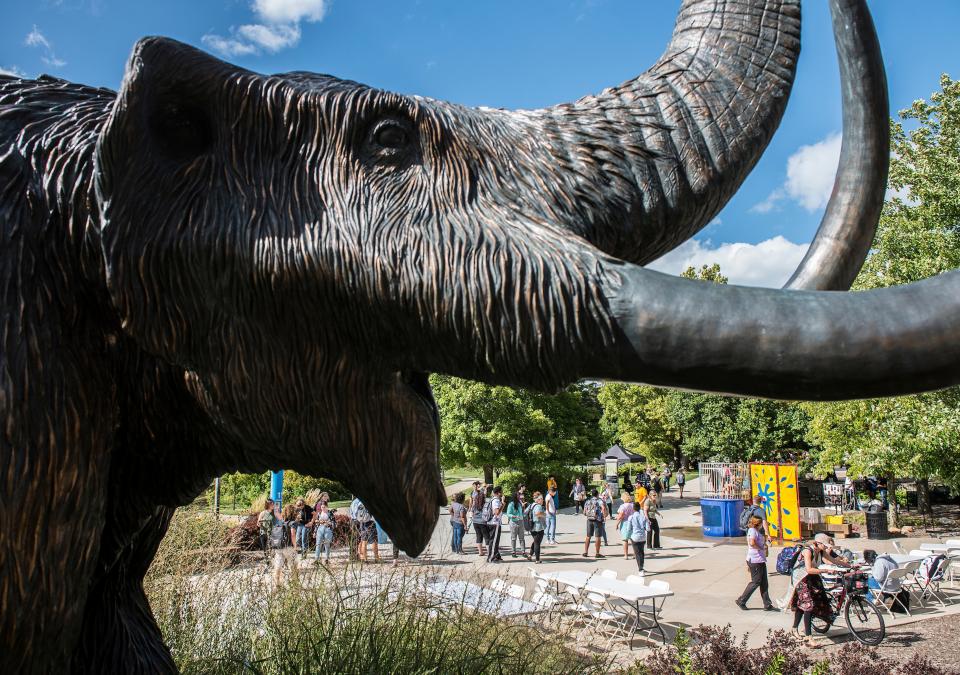 PFW Story
New name describes office's enhanced emphasis on student care
Hanging on the wall behind Abby Blackmon's desk is the sign, "The time is always right to do what is right."
It's a Martin Luther King Jr. quote, and to Blackmon it means it's never time to shy away from walking with students through some of their toughest moments. This is the attitude Blackmon envisions for the Office of Student Conduct and Care. As its director, Blackmon has helped restructure the former Dean of Students office to include more efforts to be student-focused through proactive communication, new resources, and systematic outreach. There's also a new website highlighting services and offerings.
Though a student may be in trouble or struggling, Blackmon doesn't want them to fear walking into the office. She wants it to be a first option for them to consider. 
"Whether you have found yourself in trouble or in a place where you need help, that's what this office does," Blackmon said. "Students have so much happening outside of their coursework and academics, whether that be personal, emotional, mental, or physical issues. We are here to help with all of those."
This represents both a cultural and philosophical change. While many of the services and resources have stayed the same, the development of students will be the top priority. Additionally, the office looks to grow in partnership with, and serve as a resource for, faculty and staff.
"The move to the Office of Student Conduct and Care is perfect for this campus due to the size of its student body, percentage of first-generation students who — like all college students — need a little extra support, and due to the developmental lens that our division approaches work with all students," said Krissy Creager, vice chancellor for enrollment management and the student experience. "This alternate philosophy places development at the forefront of some of the most challenging situations young adults will face as college students and enables our staff to take the 'punishment' or authoritarian feel out of a dean of students philosophy and replace that with an accessible, challenging, and developmental approach."
The CARE Team, which stands for Campus Assessment Response and Evaluation, is for students, faculty, and staff and focuses on connecting students to resources related to their mental, emotional, and physical wellbeing. A cross-section of university staff members, university police, and mental health providers meets weekly to evaluate potential issues with the purpose of taking proactive steps before problems evolve into crisis situations. 
The Office of Student Conduct and Care is always looking for opportunities to reach more students who may need help, assistance, or support. The best way to quickly get the office that important information is through submitted reports on the website. 
Recently, the office expanded on-campus counseling sessions to include walk-in sessions during the fall semester at Room 111 of Walb Union on Tuesdays and Thursdays from 10 a.m. to 2 p.m. and Wednesdays from 9:30 to 11:30 a.m. There is no charge for counseling services. 
Blackmon and her team will be instrumental in the university's plan to provide more expansive counseling and mental health support for students beginning in 2023. 
"I want students to know that there are so many resources at PFW, but some may be hard to find," Blackmon said. "We want students to ask! Email us or submit a CARE referral. We will help you." 
The conduct side of the office will focus not only on student discipline and behavioral issues, but on how students learn, grow, and better themselves through their decisions and experiences. 
"How do we learn, how do we grow, how do we advocate for ourselves? Those are the questions we get to help students with," Blackmon said. 
The mission behind student conduct is to support and challenge students to reflect on their choices, take responsibility for their actions, and grow in personal understanding of their responsibilities and privileges within both the university community and beyond.
"I love my job because I find it so rewarding to help others when they feel that they are at their worst" Blackmon said. "Everyone needs people to help and support them when they may not be able to do that for themselves. To connect with them, assist them, and help them get back on track. There's no greater calling. To be that servant, even in a difficult disciplinary situation, there's no more rewarding conversation."