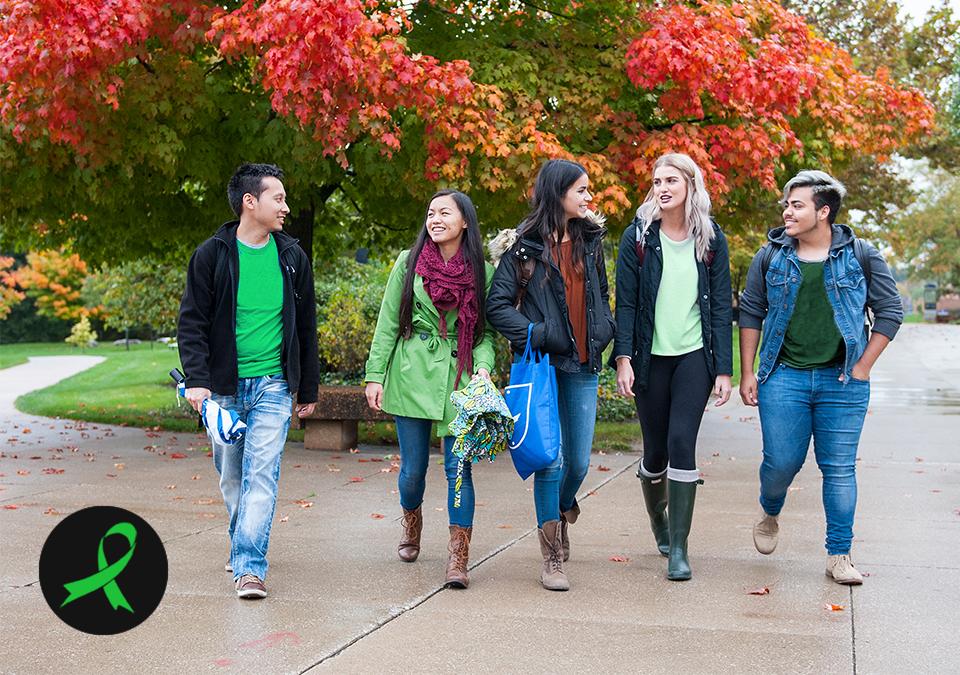 PFW Story
Mental Health Awareness Week offers a variety of opportunities
A CNN survey published Wednesday says 90% of United States people think the country is suffering a mental health crisis. Those concerns are partly what Purdue University Fort Wayne hopes to help address by holding its annual Mental Health Awareness Week. 
"I think mental health is always important and we don't want to put it in a box of just being aware for one week," said Eric Manor, well-being and recreation director. "We're just highlighting the importance of mental health and trying to fight the stigma, whether that's being proactive with self-care or seeking treatment when you need it."
The PFW observance begins Monday with a Resource Fair in Alumni Plaza near the Mastodon Statue from 11 a.m. to 1 p.m., highlighted by the Stomp Out the Stigma Walk starting at noon. A variety of events continue through Oct. 13.
In a Sept. 4 column in The Journal Gazette, Kerrie Fineran, interim associate vice chancellor for student wellness, wrote about her college struggles with mental health. She highlighted the rise in new mental health issues caused by the pandemic, especially for students transitioning to college.
"The last few years of high school and beginning college are where people really start to deeply learn about healthy relationships, boundaries, conflict resolution, how to apply motivation, etc.," Fineran said. "These skills were exceptionally hard to develop in isolation."
The Centers for Disease Control and Prevention has reported that 1 in 4 individuals between the ages of 18 and 24 has contemplated suicide during the past year. Symptoms of depression and anxiety impact between 40% and 60% of college students, and 20% of college students would qualify for substance use disorder analysis.
Abby Blackmon, director of the Office of Student Conduct and Care and its CARE Team, said the university, led by its leadership team, has deepened its investment in mental health resources for students over the past few years.
Beginning with the 2023–24 academic year, PFW will move to self-operating mental health counseling for students. For the current academic year, the university continues to work with The Bowen Center to provide services through the Student Assistance Program while laying the foundation to adopt the new self-operating model beginning in August 2023. The Bowen Center will continue to serve as referral partner for PFW in the future.
"This renewed emphasis has helped address the immediate needs of students who are experiencing real-time crisis," Blackmon said. 
Many offices across campus provide programs, events, and speakers to assist students in creative solutions and resources while addressing their mental health. 
Contact the Office of Student Conduct and Care at [email protected] or 260-481-6601 to learn more about the confidential services it offers including scheduled appointments and walk-in counseling.