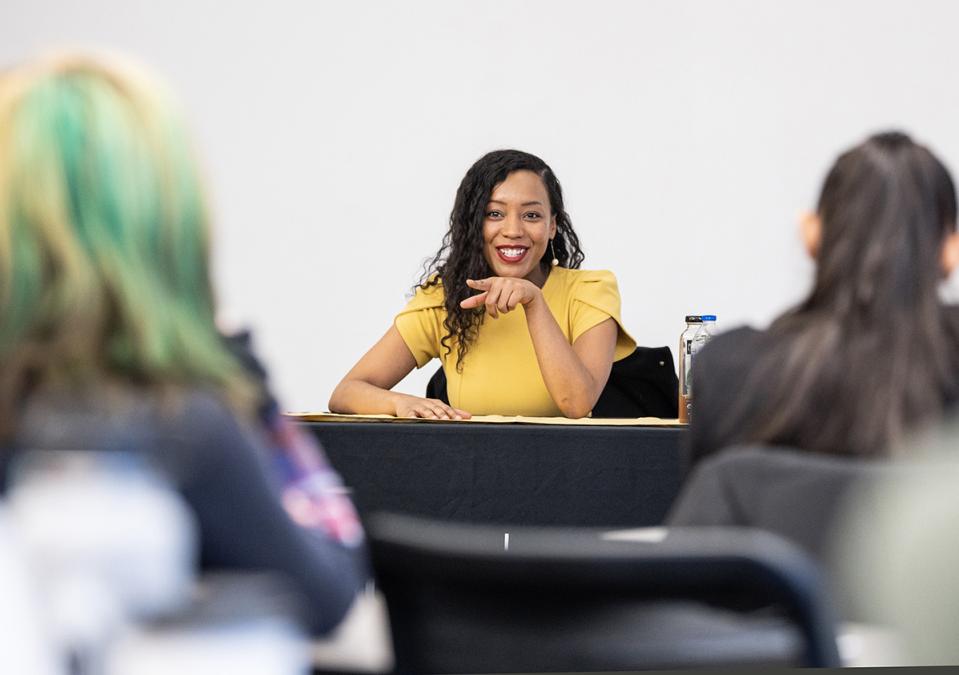 In the News
Guardian of the Galaxy speaks at PFW Omnibus
Before Moogega "Moo" Cooper's Omnibus speech Nov. 14 in the Auer Auditorium on the Purdue Fort Wayne Campus, she addressed PFW engineering students about her career at the NASA Jet Propulsion Laboratory (JPL).
The students were more interested in how she attained her present position and what she had to do to get there than the fact that she goes over every inch of the rover vehicle with sterile wipes and cotton swabs to remove germs to make sure it doesn't contain microbes that could contaminate Mars. "And if that doesn't completely eliminate the germs," she says, "they bake it in a clean room to make sure."
Read the story in Greater Fort Wayne Business Weekly (subscription required).