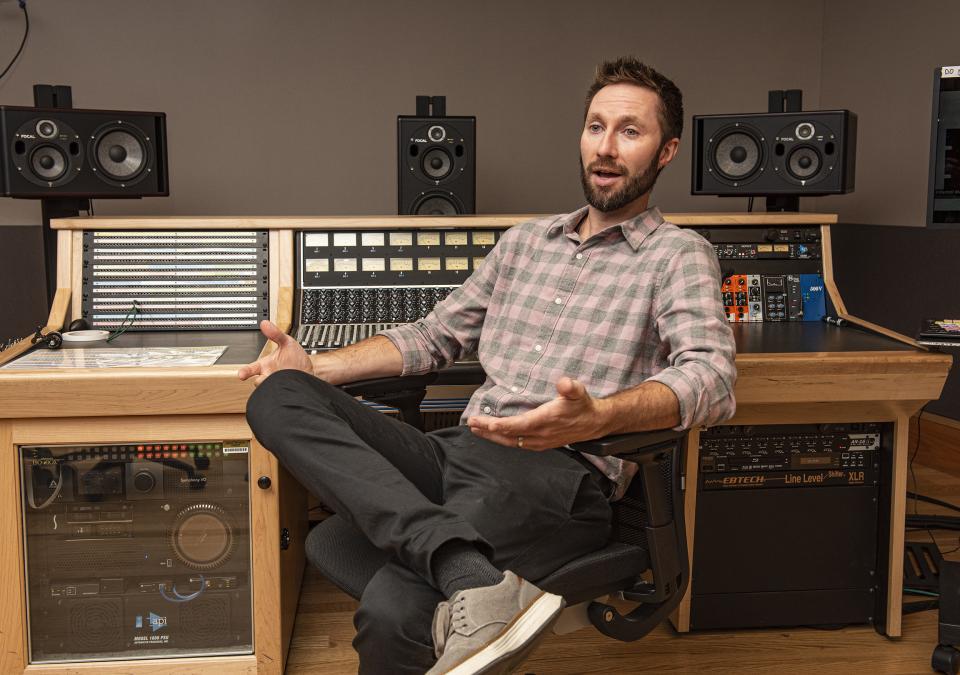 Dedicated People, Positive Progress
Finding exactly where he was meant to be
John Buteyn, clinical assistant professor of music; director of popular music, music industry, and music technology programs; director of Gold Top Music Group
While growing up in western New York, John Buteyn didn't know what his life's profession was supposed to be, though he was sure it would involve music. Finding the definitive focus was difficult because he enjoyed all facets of the art form: performing, producing, organizing, and writing. And he was good at it all, though not superior in a particular area to make the decision obvious.
Like every student, Buteyn kept searching for who he was supposed to become.
"Even though I had played piano since I was 6 years old, I knew I didn't want to be a pianist," Buteyn said. "I picked up the bass guitar in middle school and started playing in bands and in churches, and that got me doing sound in churches and I loved it. I loved music and listening to records and figuring out what they were doing."
He was passionate about all of it. Even when attending Houghton College to earn degrees in music and business administration, he still couldn't pick an angle or even a genre to build a career. Because he loved learning about all aspects, he continued to graduate school at Georgia Southern University.
There, the light bulb of his future finally illuminated, though still in an unexpected way.
"As part of my assistantship, I was teaching undergrad classes, and I just loved it," he said. "I never expected that, but I started adjunct teaching and did that for a few years, still working studios and live shows, in all sorts of genres with lots of late nights."
What Buteyn understands now is that this path was preparing him to become something new, something that wasn't even being dreamed of at the time — at least not in the academic world. That position was still six years — and about eight hours —away, though in a place he already knew.
Buteyn had purchased equipment at Sweetwater Sound in Fort Wayne and even attended GearFest once. During that visit, he noticed the Purdue University Fort Wayne Sweetwater Music Center and took a tour, even thinking for a split-second it might be sweet to work there one day.
Buteyn was teaching at Bethel University in McKenzie, Tennessee, when he and his wife Kaylan decided it was time to grow some more. He started applying for positions, but then COVID-19 canceled most of the searches. He became a PFW finalist during online interviews.
"I still got to come up and visit campus, which was weird because there were no students around," he recalled. "I could still tell this was going to be a great next step, and I knew I'd be joining a great team."
Buteyn was hired as a clinical assistant professor of music, director of popular music, music industry, and music technology programs, and became director of the new Gold Top Music Group. Finally, he found the career that fit all of his passions and allowed use of all of his skills. 
Part of that included guiding the development of the Gold Top Music Group, a PFW Center of Excellence. Gold Top is essentially a student-managed record label that teaches them to work in various forms of the industry such as talent, production, business, and marketing.
"This is a hands-on experience that students don't get in any other programs anywhere that is going to set us apart," Buteyn said. "This offers something unique."
The program isn't about making money now, but training students to make the decisions that produce successful efforts as professionals in a few years. It's the ultimate internship working in all aspects and helping performers such as indie-alt singer Bear Case and the duo Man of the Flood develop their own talents.
And Buteyn is right there next to the students in the studio, exploring, expanding, and especially sharing his own knowledge while encouraging their abilities in a no-limits style. This is where everyone is supposed to experiment and grow in the limitless possibilities of music, sometimes even the professor. 
"I love teaching and working with students, and I love watching their drive and their passion for music develop," Buteyn said. "It's very creative, but still very technical, and I think that's the balance I love about this career. The studio is a great place to be, and inspiring young musicians and producers in a studio, to me, is amazing."
Finally, Buteyn found exactly where he's meant to be.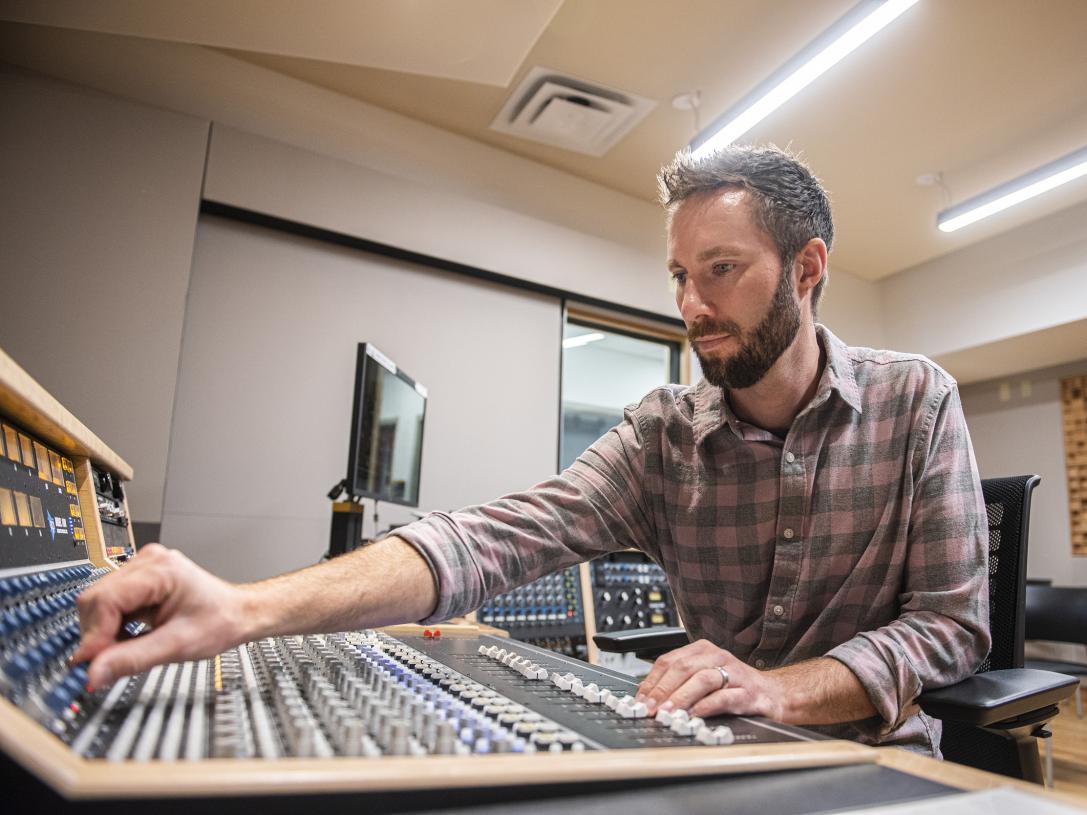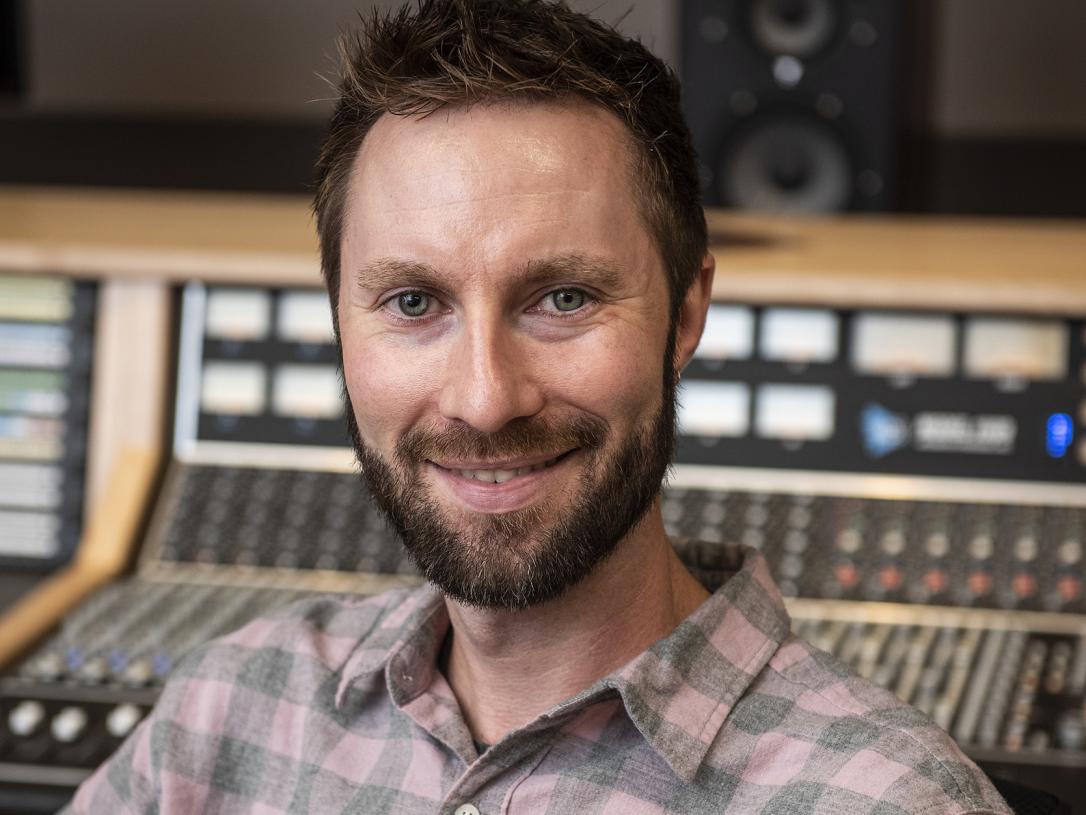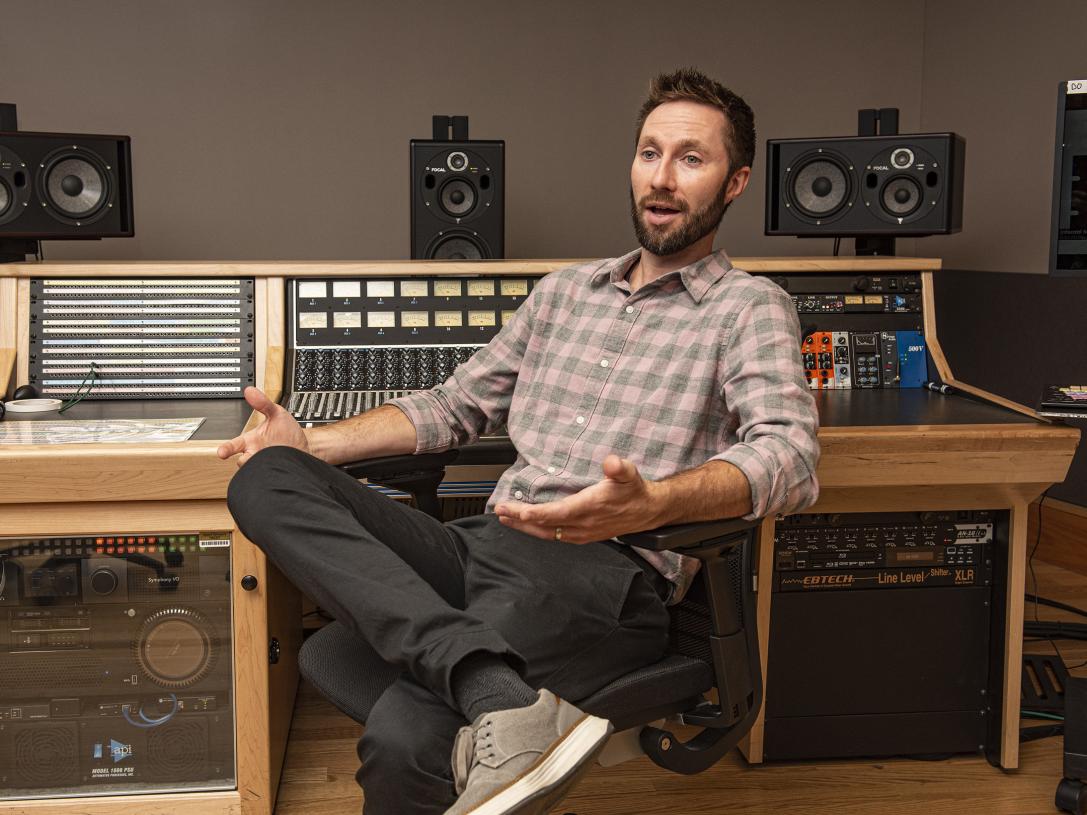 John Buteyn is working at a sound board
Portrait of John Buteyn in a recording studio
John Buteyn is sitting in a recording studio