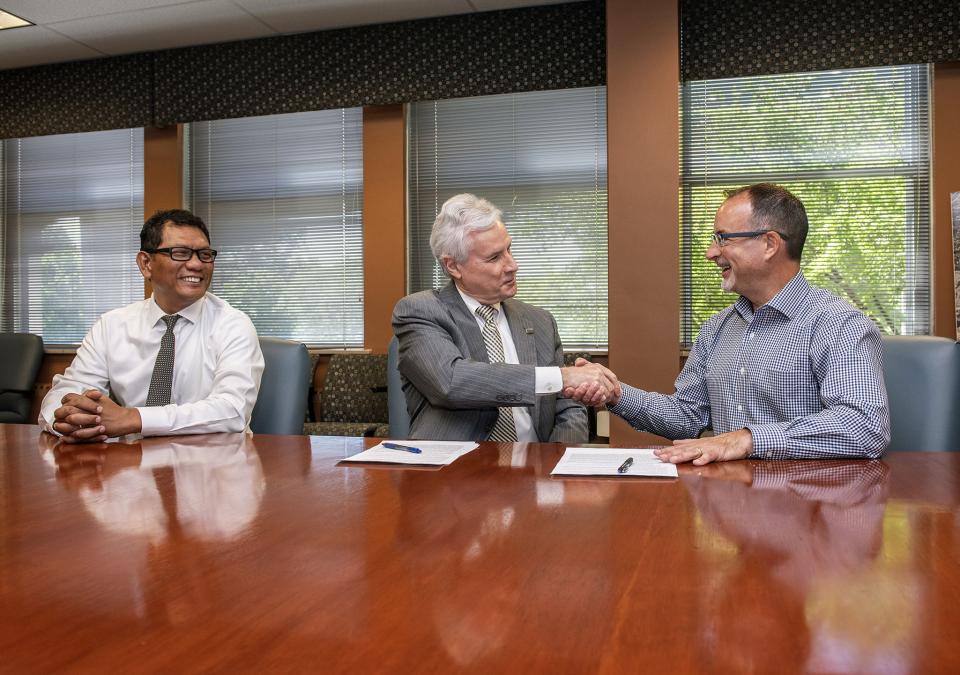 Catholic Charities and Purdue Fort Wayne expand collaborative efforts with memorandum of understanding
FORT WAYNE, Ind. — On Wednesday, Catholic Charities of the Diocese of Fort Wayne-South Bend's CEO, Dan Florin, and Purdue University Fort Wayne's chancellor, Ronald L. Elsenbaumer, met to formalize the two organizations' relationship.
The two leaders, on behalf of their respective entities, signed a memorandum of understanding that solidified an agreement of collaboration on Research and Discovery, Learning and Teaching, and Engagement Programs.
"We are grateful to be working with a university that has a great track record of seeking out diverse community needs and fulfilling them," said Florin. "This relationship with PFW will greatly impact Catholic Charities and our neighbors by giving us access to additional physical, technical, and analytical resources. Today opens the door to future research of our program effectiveness to ensure we are reaching our desired community impact."
Representatives of PFW describe this action, and similar MOUs the university has signed in recent years, as being an important step to further success.
"The MOU between Purdue University Fort Wayne and Catholic Charities will allow us to formalize what has previously been an informal relationship," said Shannon Bischoff, associate director of University Research and Innovation. "This in turn will allow us to intentionally and strategically leverage the resources of both of these important and long-standing community organizations to better serve the region."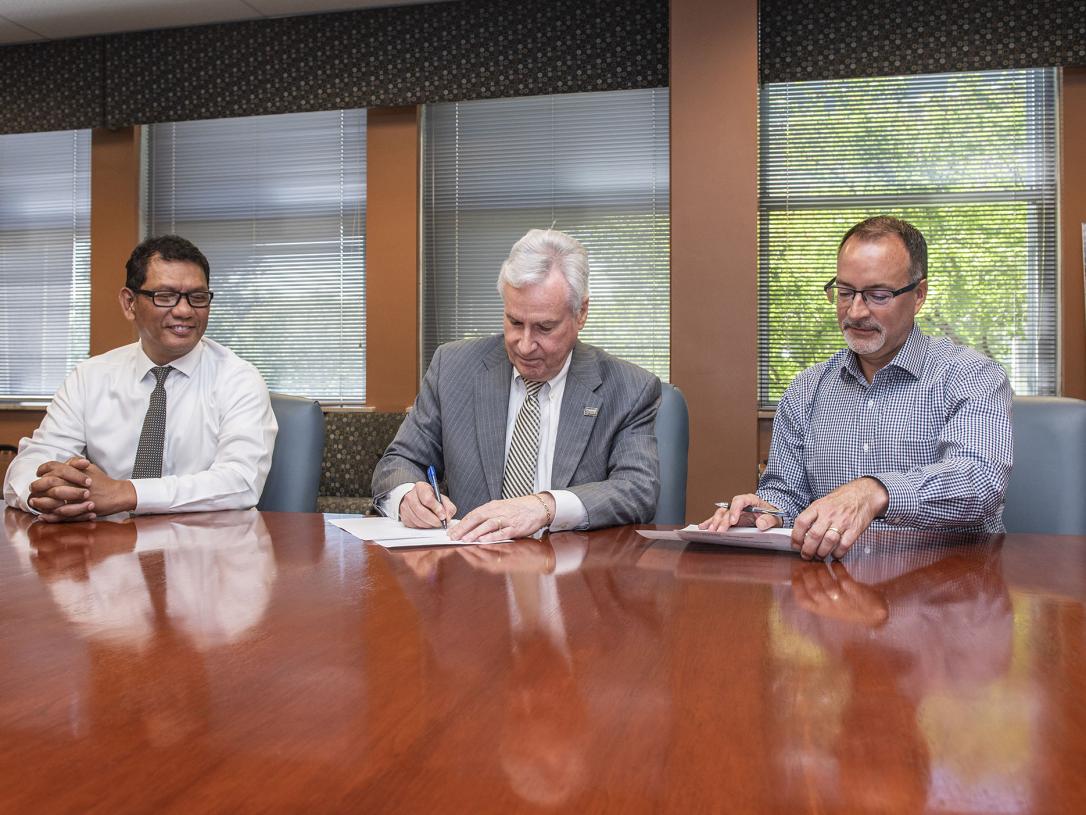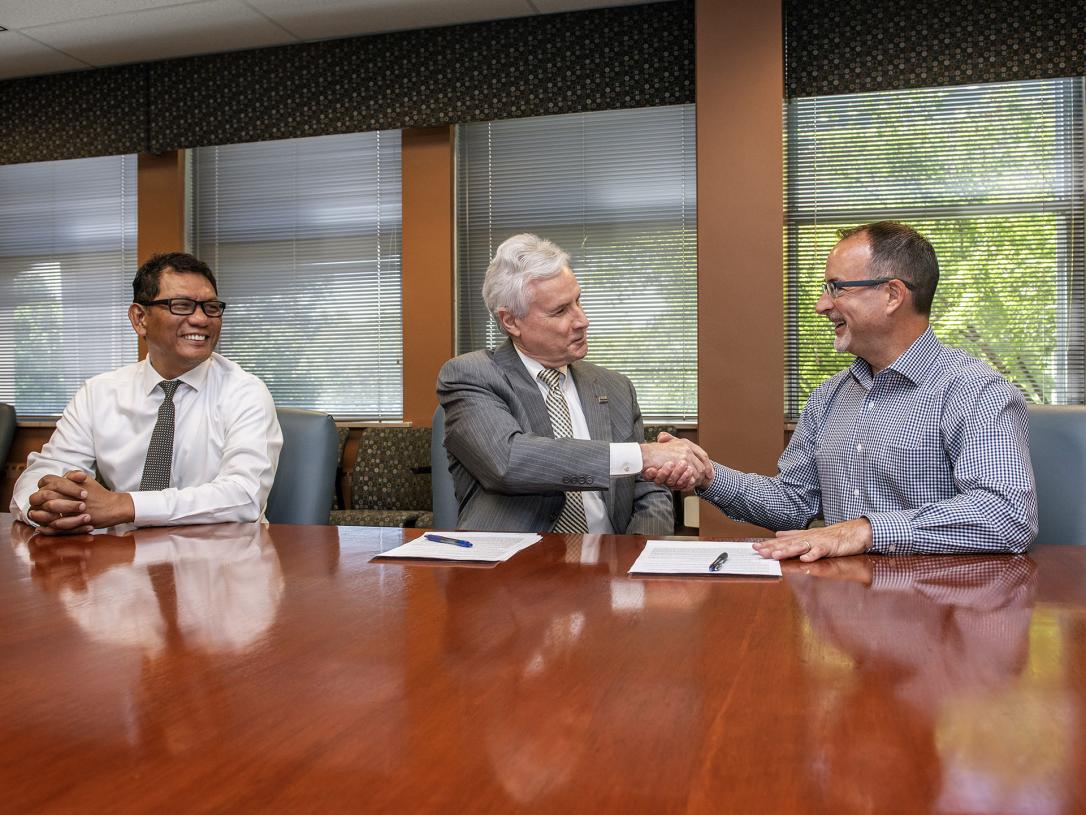 Chancellor Ron Elsenbaumer (middle) and Dan Florin (right) sign a memorandum of understanding between Purdue Fort Wayne and Catholic Charities while Nyein Chan looks on.
Chancellor Ron Elsenbaumer is flanked by Nyein Chan (left), director of refugee services, and Dan Florin (right), CEO of Catholic Charities.