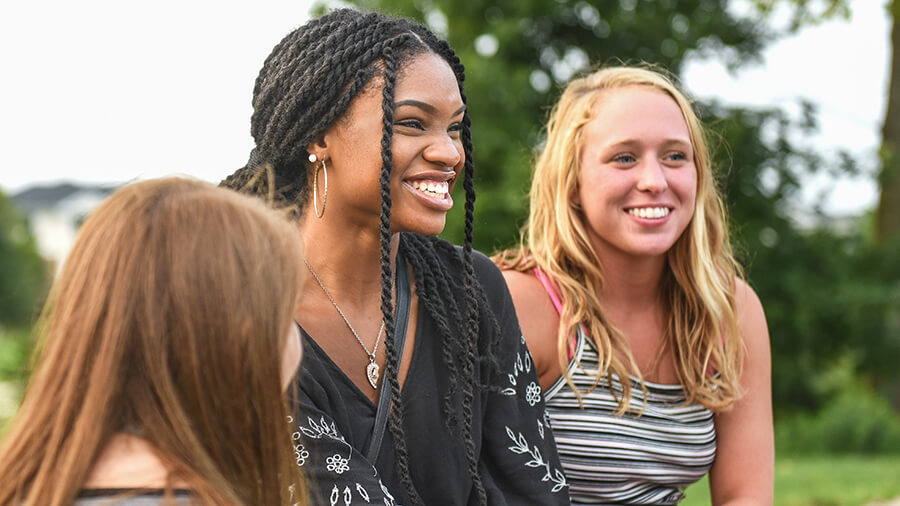 Making new connections
Living learning communities, interest groups, and gender inclusive housing are residential communities that connect you with other like-minded students. They offer a great opportunity to meet your peers, to collaborate together, and to make lifelong relationships.
You can register for a living learning community or an interest group when you choose your room layout in the application. We currently have four living learning communities, two interest groups, and one gender inclusive housing floor available.
As a member of a living learning community or an interest group, you will enjoy a 4-bedroom, 2-bathroom floor plan.
Living Learning Communities
Each community is based on specific academic disciplines, and provides events, workshops, and peer mentoring.
Engineering, Technology, and Computer Science
LEAD mentoring program
Professional speakers
Networking opportunities
Interest Groups
Groups are for students who share the same interests.
Visual and Performing Arts and Music
Art and Design and Theatre
Gender Inclusive Housing
We offer this community to students who prefer this option because of gender identity and/or gender expression. We offer a 4-bed, 2-bath layout or a 2-bed, 2-bath standard layout as options for gender inclusive housing. Please email student housing for information regarding building and room information.
We match roommates of any gender with the intent of fostering a climate of positivity, respect, and inclusiveness.
All residents assigned to inclusive housing must respect and understand gender identity and gender expression.