About us
College of engineering, Technology, and Computer Science
Enlightening the minds that will improve our tomorrow is what we do.
An education in science, technology, engineering, and mathematics (STEM) is all about preparing students to be successful, innovative, and adaptable. In our college, we encourage curiosity and creativity. Leadership skills are learned here. And failures aren't seen as setbacks—they're an opportunity to grow, learn, and advance. (After all, Edison had more than a thousand unsuccessful attempts when inventing the light bulb.)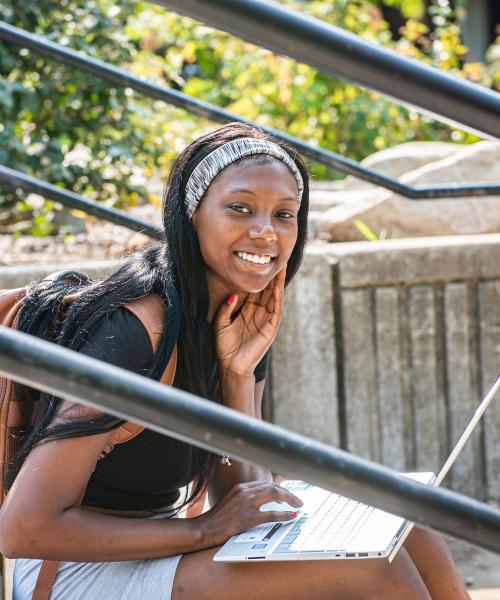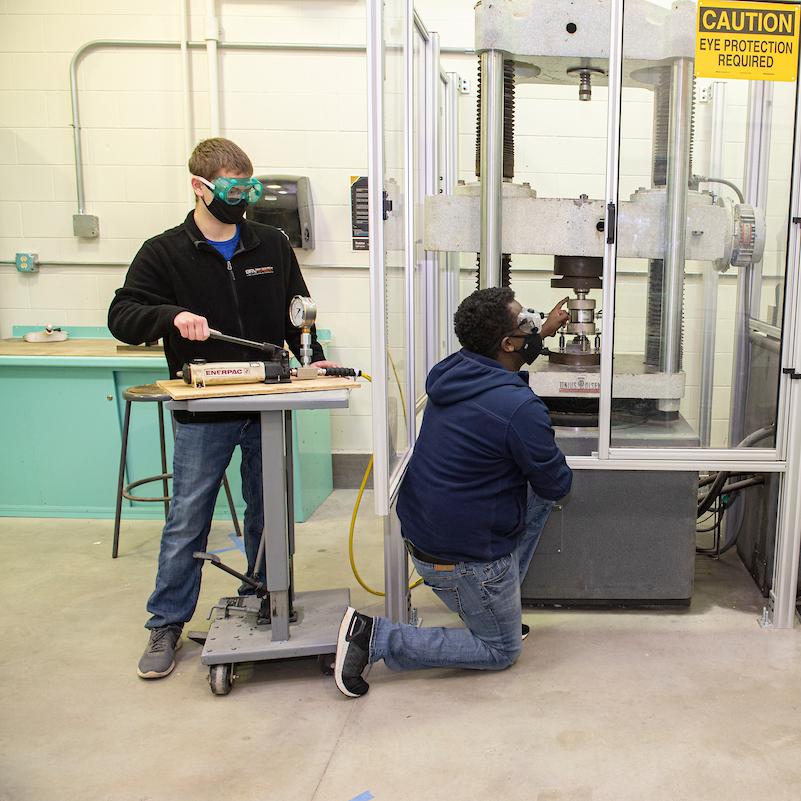 Stats
90%
Recent Grads Who Had a Paid Internship
Industrial Advisory Board
Working together to give you the best education.
Our educational offerings are strengthened by our community relationships. Take a look at who we work with to help strengthen your degree pursuit—and future career opportunities.
Andrew Bain, Product Engineering Manager, The Ford Meter Box Co.
Dana Berkes, Public Affairs and Economic Development Manger, NIPSCO
Michael Burcroff, Director of Facilities Technical Operations, Parkview Health, Support Division
Bethany Clapper, Director of Development for ETCS, Purdue Fort Wayne
Jamie Daugherty, Owner/Lead, DMr Performance Suspension
Chris Elston, Chief Robotics Manager, YRG Inc.
Lynnise Falk, Senior Manager, System Engineering, L3 Harris
Nicholas Gray, Director of Outreach Programs, Purdue Fort Wayne
Kurt Heidenreich, President, Engineering Resources
Nathan Heimann, Shambaugh & Son L.P.
Michael Hensley, President/Owner, Besiege LCC
Drew Hudson, Staff Engineer, DePuy Synthes
BJ Hull, Chief Development Officer, Purdue Fort Wayne
Darrel Kesler, Professor and Dean, Advanced Manufacturing, Engineering and Applied Science and Information Technology, Ivy Tech Fort Wayne and Warsaw
Zach Kessie, Vice President of Business Development, Michael Kinder and Sons
Cindy King, OEM Account Manager, Pana Pacific
Shawyna Koorsen, Senior Administrative Assistant for ETCS, Purdue Fort Wayne
Tom McLaughlin, Engineering Manager, Raytheon
Mark Michael, Fort Wayne Metals
Chris Osborne, Vice President-Programs, Indiana FIRST
Dan Ritzert, Senior Vice President, division manager, Shambaugh & Son L.P.
Kenn Scribner, Senior Principal Consultant, Rural Sourcing Inc.
Alan Tio, MPA, CEcD Economic Development, Michael Kinder and Sons
Ryan Twiss, Vice President of Regional Initiatives and Executive Director, Northeast Indiana Fund
Dan Row, Risk Assessment Analyst Lead, NiSource, Inc
Sean Ryan, Director of University Engagement, Purdue Fort Wayne
Kelsey Rowe, Principal Electrical Engineer, Design Collaborative
Kenn Scribner, Senior Principal Consultant, RSI
Bruce Stach, President, Business Development Zone
Jackie Stancil, Executive Director of Career Development, Purdue Fort Wayne
Gary Steffen, Interim Dean & Director of the School of Polytechnic, Purdue Fort Wayne
Scott Swymeler, Director of Manufacturing, BAE Systems
Matt Wenger,  Principal Engineer, Fill-Rite (formerly Tuthill)
OPPORTUNITIES
You'll experience it all here.
The Engineering, Technology, and Computer Science Building is the epicenter of our college. Here, you'll find classrooms brimming with the latest technology, as well as curious minds gaining knowledge to provide solutions to future challenges.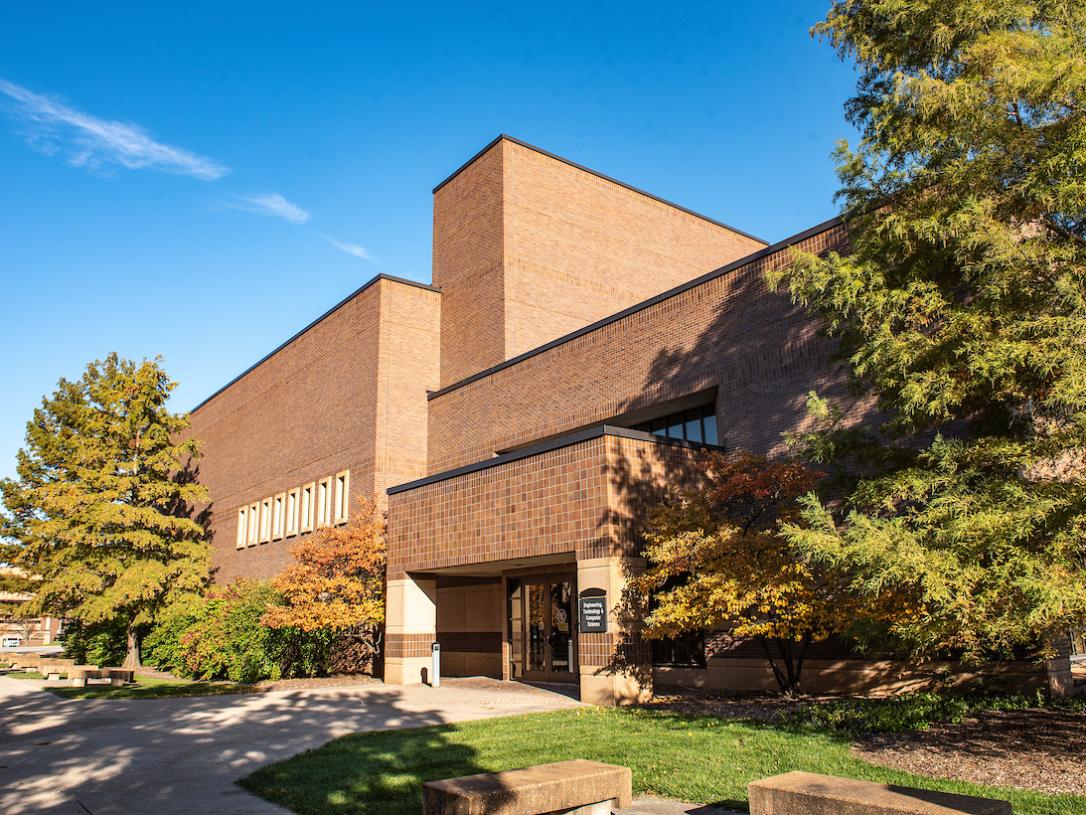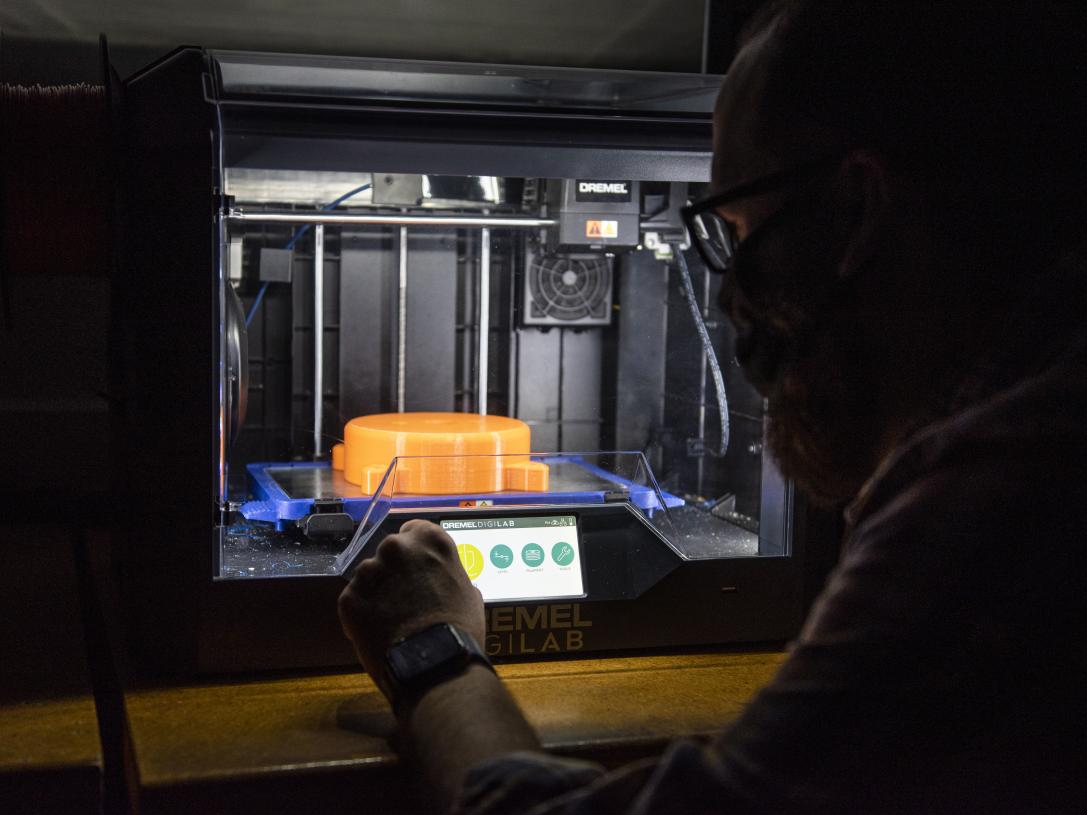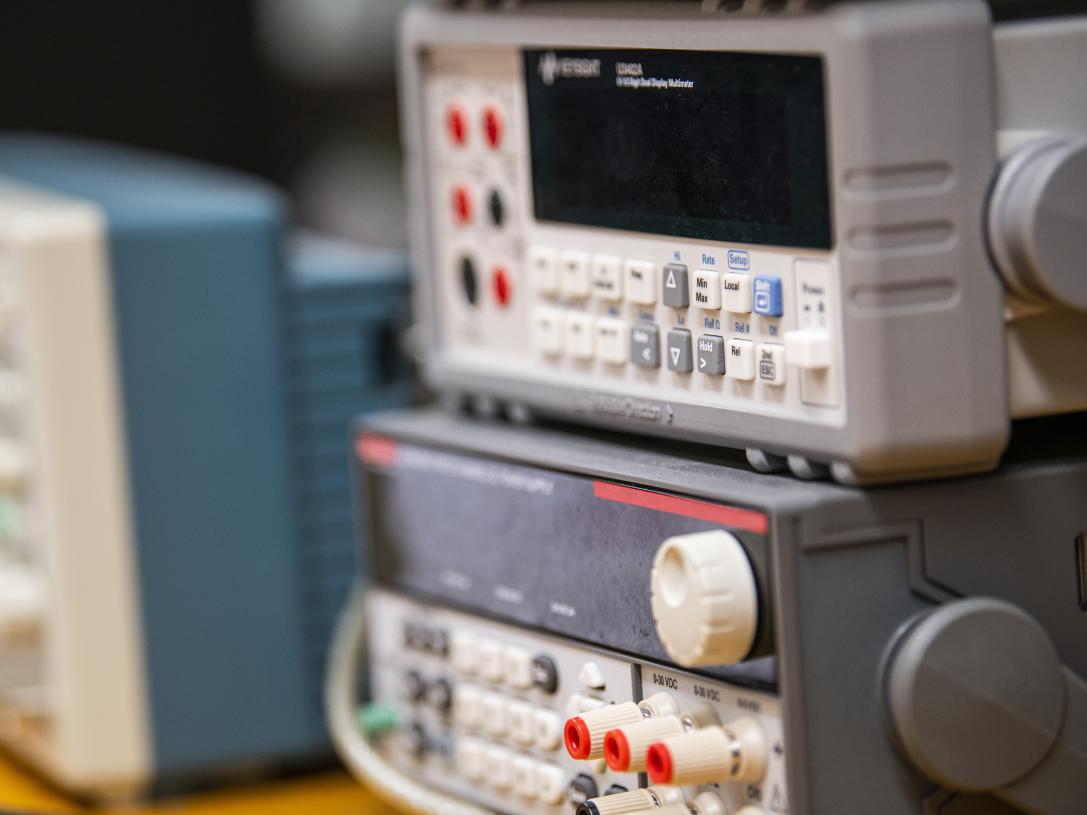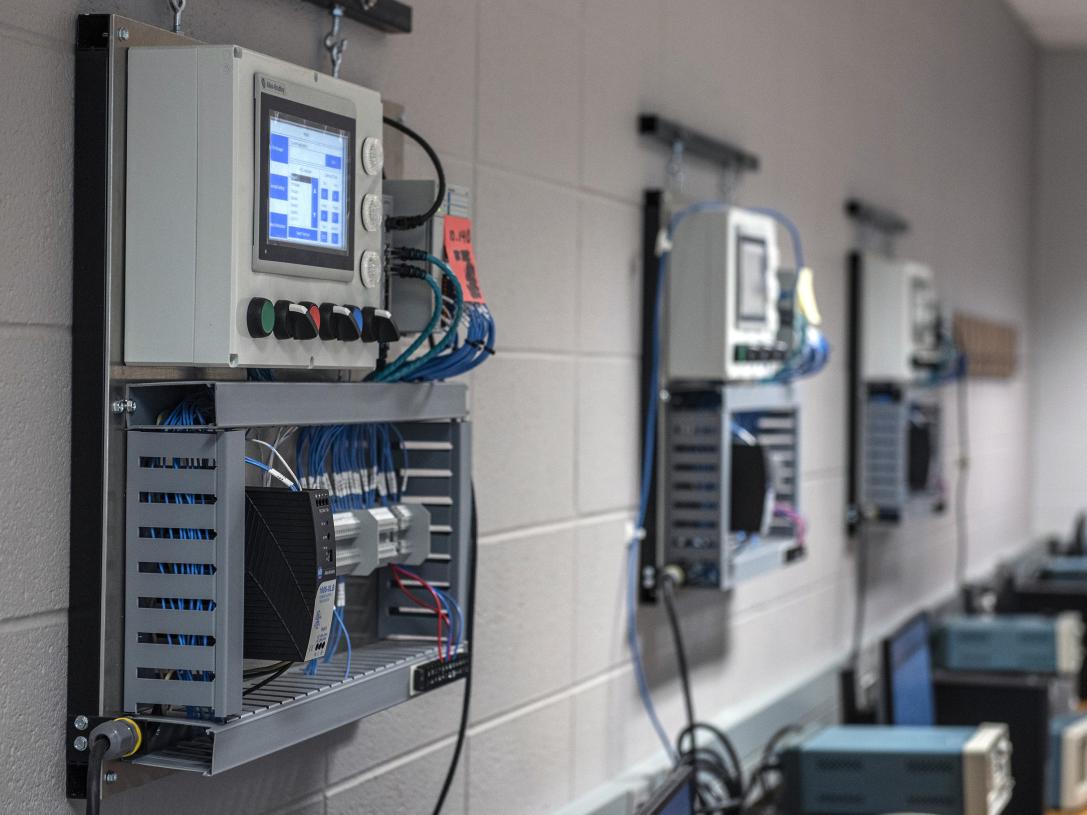 ETCS building
3D Lab equipment
Close up of a meter.
Technical equipment
Close up of a meter.