International Language and Culture Studies Programs
Be a better global citizen.
Programs in international language and culture studies teach you about languages and cultures, of course, but you'll be amazed at how much else you learn and how much your worldview will expand.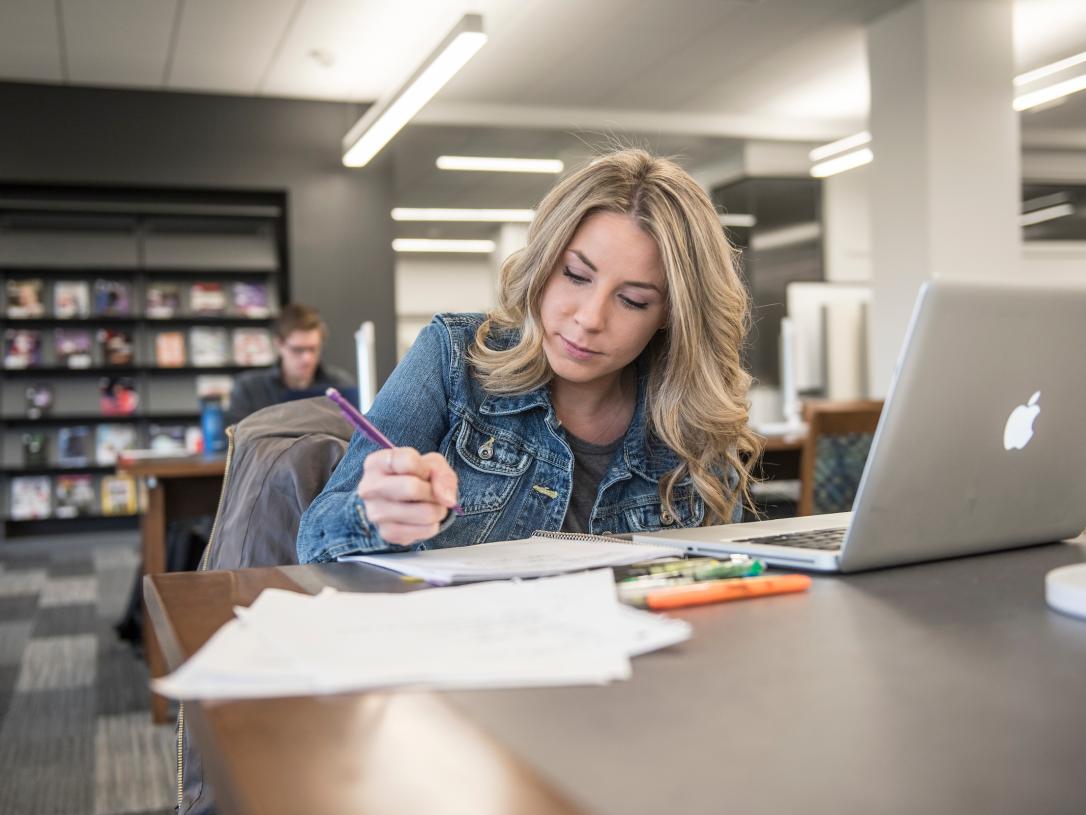 B.A. in Spanish
Did you know that Spanish is the second most-spoken language in United States? Or that the United States is one of the top five largest Spanish speaking countries in the world? The buying power of Spanish-speakers in the United States is valued at approximately $1.7 trillion, and the language is spoken by 580 million people in more than 20 countries. Our program prepares you to connect with Spanish speakers, both near and far, by providing you with the knowledge of language, culture, and history that you'll need to be successful in any career field you choose. Program
Highlights
Program Highlights
The development of intercultural competence and global awareness
An enhanced understanding of listening, problem-solving, and communication skills
Support from the Mastodon community
A prestigious Purdue degree
Scholarships
Looking for ways to make paying for college a little easier? ScholarshipUniverse is a tool for current and admitted Purdue Fort Wayne students that allows you to create an academic profile and connect with scholarship opportunities.
For more information about all the scholarships available at Purdue Fort Wayne—including opportunities for specific programs—you can visit the Office of Financial Aid or contact us at [email protected].
Student Learning Outcomes
Upon completion of this degree, students will be able to demonstrate the following learning outcomes:
Acquired a broad foundation in language, literature, and culture in preparation for graduate studies or for a career where proficiency in a foreign language and international perspectives are important assets
Achieved the American Council on the Teaching of Foreign Languages' (ACTFL) intermediate-high level in speaking and demonstrated the ability to recognize and analyze grammatical and usage errors in their own and others' writing
Developed an increased understanding of what it means to belong to a culture and awareness of how culture affects other interconnected issues of identity
Demonstrated the ability to think critically about these issues and how they shape intercultural communication
Next stop: a successful future.
Bilingual Educator
Broadcaster
Court Interpreter
FBI Agent
Foreign Service Officer
International Relations Consultant
Interpreter
Journalist
Teacher
Translator
Travel Agent
Explore similar programs.