Hospitality and Tourism Management Programs
Hone your skills and see where they can take you.
Gorgeous restaurants—big and small. Luxurious hotels. Exotic, popular, and hidden tourism destinations. Learn the ins and outs of hospitality management and prepare to make your success where you want.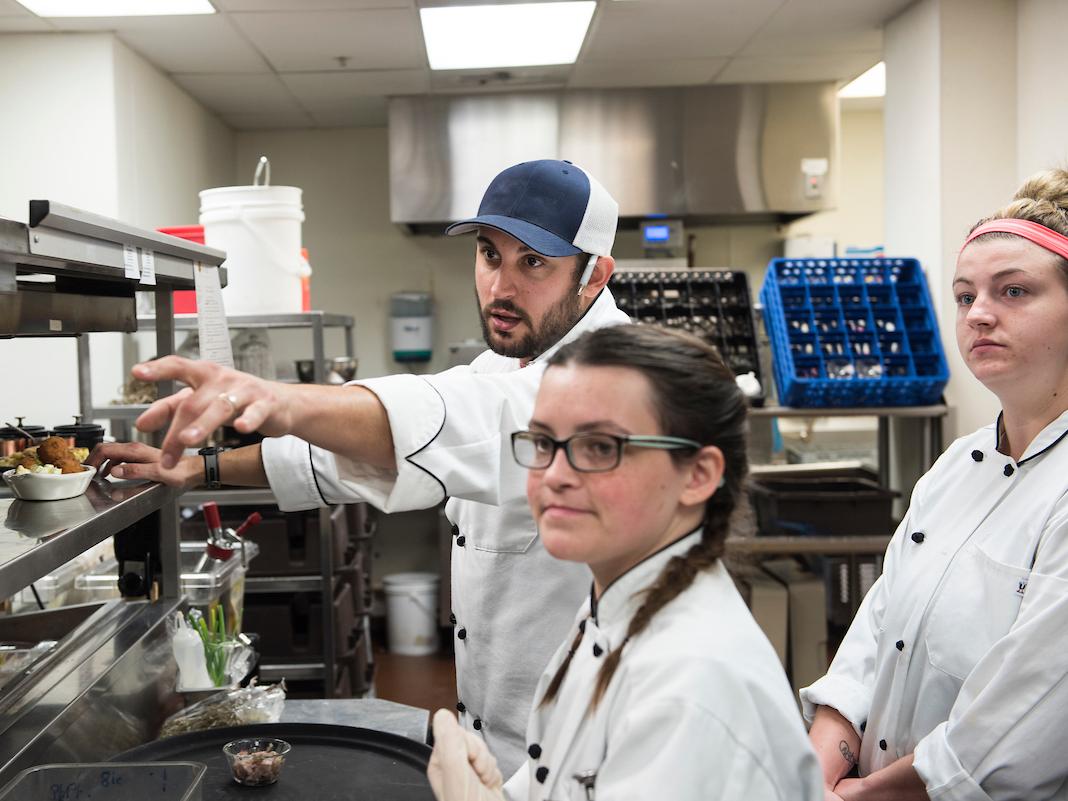 B.S. in Hospitality Management
Where do you want to go? This is the perfect degree to take you anywhere you want, all while helping others discover the getaway, comfort, or delectable cuisine they are looking for. Program
Highlights
Program Highlights
Content
A rigorous curriculum
Research-project opportunities
Support from the entire Mastodon community
Business-networking opportunities
Development of extraordinary guest-service and service-recovery skills
A prestigious Purdue degree
Scholarships
Looking for ways to make paying for college a little easier? ScholarshipUniverse is a tool for current and admitted Purdue Fort Wayne students that allows you to create an academic profile and connect with scholarship opportunities.
For more information about all the scholarships available at Purdue Fort Wayne—including opportunities for specific programs—you can visit the Office of Financial Aid or contact us at [email protected].
Student Learning Outcomes
Upon completion of this degree, students will be able to demonstrate the following learning outcomes:
Analyze service principles and service culture
Solve hospitality-industry-related challenges using analytical and/or quantitative skills
Make ethical and legal decisions for hospitality and tourism enterprises
Demonstrate effective oral and written communication skills
Apply leadership principles for management in a diverse industry
Understand performance standards associated with workplace skills for the hospitality and tourism industry
Next stop: a successful future.
Director of Housekeeping
Event Planner
Executive Chef
Food Service Manager
Front Office Manager
Hotel Manager
Marketing and Public Relations Representative
Restaurant Manager
Travel Agent
Explore similar programs.