Integrated Studies Programs
You have the power to create the future you want.
You aren't looking for an ordinary one-size-fits-all approach to education, one with a strictly prescribed curriculum. You want what works for you, and you can do that here.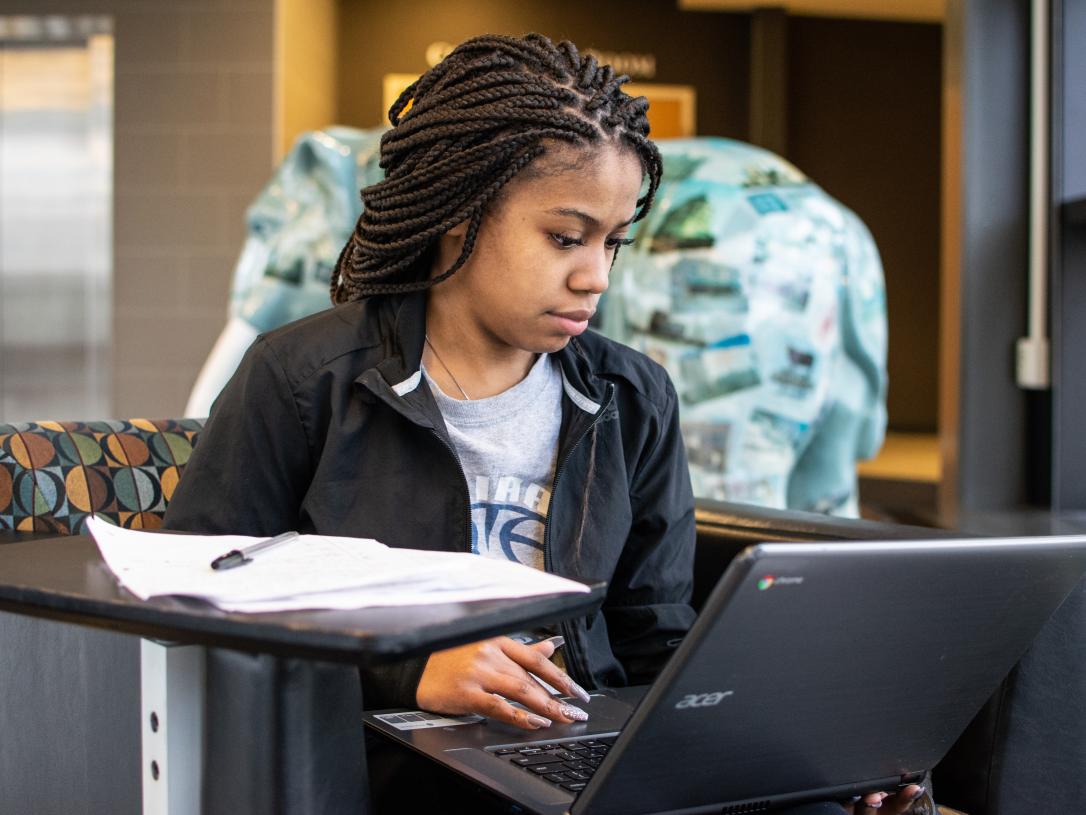 B.G.S. in General Studies
Design the future you've always wanted with a general studies degree. With nearly limitless options to craft your perfect degree program, you'll find just what you want to meet your career and personal goals. Program
Highlights
Program Highlights
Online, hybrid, and traditional options
The development of critical-thinking and problem-solving skills
Support from the Mastodon community
A prestigious Purdue degree
Scholarships
Looking for ways to make paying for college a little easier? ScholarshipUniverse is a tool for current and admitted Purdue Fort Wayne students that allows you to create an academic profile and connect with scholarship opportunities.
For more information about all the scholarships available at Purdue Fort Wayne—including opportunities for specific programs—you can visit the Office of Financial Aid or contact us at [email protected].
Student Learning Outcomes
Upon completion of this degree, students will be able to demonstrate the following learning outcomes:
Make use of their knowledge in written and oral communication by writing and speaking precisely, clearly, and persuasively
Formulate arguments in a variety of contexts
Assess their own arguments and compare and evaluate them with the arguments of others
Compare the nature and diversity of individuals, organizations, cultures, and societies
Distinguish that different scholarly disciplines require different types of evidence
Gather, evaluate, select, organize, and synthesize material in order to complete a research or creative project
Combine the knowledge gained across interdisciplinary boundaries
Next stop: a successful future.
Auditor
Brand Manager
Business Analyst
Community Health Worker
Corrections Officer
Executive Assistant
General Manager
International Sales Manager
IT Technician
Loan Officer
Paralegal
Public Relations Director
Research Assistant
Risk Management Specialist
Sales Representative
Social Worker
Software Consultant
Teacher Assistant
Explore similar programs.