Integrated Studies Programs
You have the power to create the future you want.
You aren't looking for an ordinary one-size-fits-all approach to education, one with a strictly prescribed curriculum. You want what works for you, and you can do that here.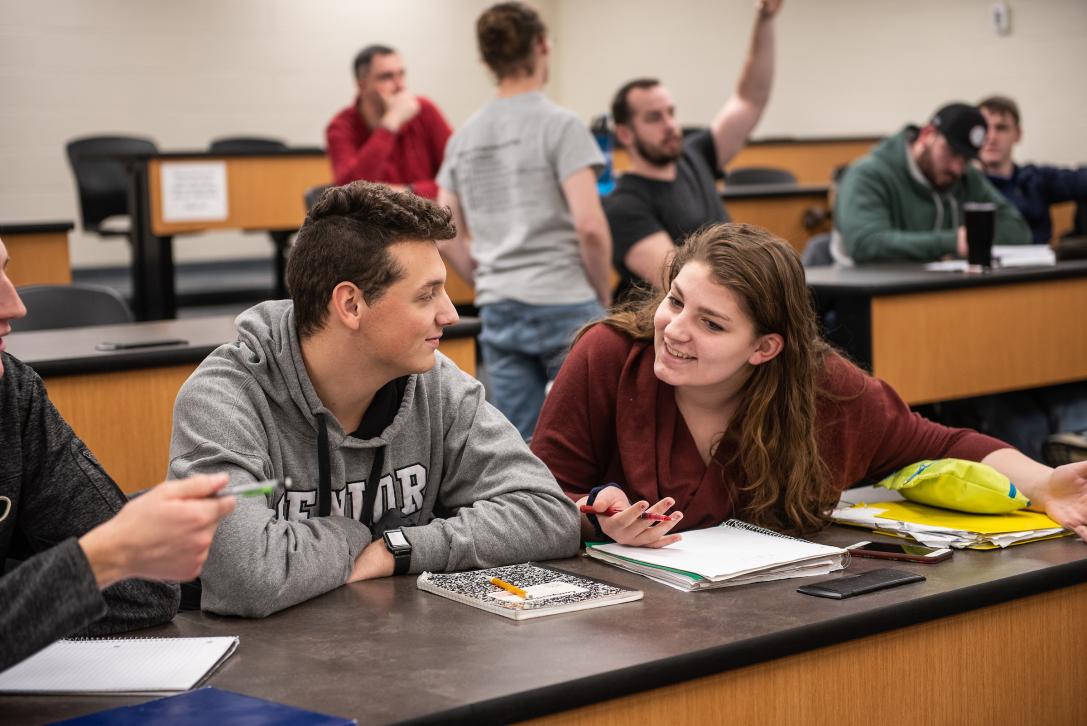 B.A.S. in Applied Science
Built for those have already received their associate of applied science, this bachelor's program will prepare you to take the next step toward a career in general supervision, entry-level administration, or management. Developed to provide a broad knowledge of skills needed to manage an organization, the B.A.S. will provide you with in-depth knowledge in one of five academic concentration areas: business specialty, leadership and supervision, interdisciplinary, information systems, and information technology. Program
Highlights
Program Highlights
The development of critical-thinking and problem-solving skills
Support from the Mastodon community
A prestigious Purdue degree
Scholarships
Looking for ways to make paying for college a little easier? ScholarshipUniverse is a tool for current and admitted Purdue Fort Wayne students that allows you to create an academic profile and connect with scholarship opportunities.
For more information about all the scholarships available at Purdue Fort Wayne—including opportunities for specific programs—you can visit the Office of Financial Aid or contact us at [email protected].
Student Learning Outcomes
Upon completion of this degree, students will be able to demonstrate the following learning outcomes:
Explain the breadth of knowledge across disciplines and in their chosen discipline
Demonstrate the ability to know when there is a need for information, and identify, locate, evaluate, and effectively use and share that information for the problem at hand
Demonstrate the skills necessary for lifelong learning
Exhibit the highest levels of personal integrity and professional ethics
Discuss the knowledge and skills necessary to be productive and responsible citizens and leaders in local, regional, national, and international communities
Display a commitment to free and open inquiry and mutual respect across multiple cultures and perspectives
Show facility and adaptability in their approach to problem-solving
Display critical-thinking abilities and familiarity with quantitative and qualitative reasoning
Demonstrate the written, oral, and multimedia skills necessary to communicate effectively in diverse settings
Next stop: a successful future.
Allied Health Professional
Business Manager
Construction and Safety Manager
Healthcare Manager
Hospitality Manager
Human Resources Manager
IT Manager
Office Manager
Operations Manager
Project Manager
Explore similar programs.