Mechanical and Civil Engineering Programs
Making improvements that matter—it's the lifeblood of engineers.
Whether you're pursuing a path in civil or mechanical engineering, your designs and solutions will have the power to change the world.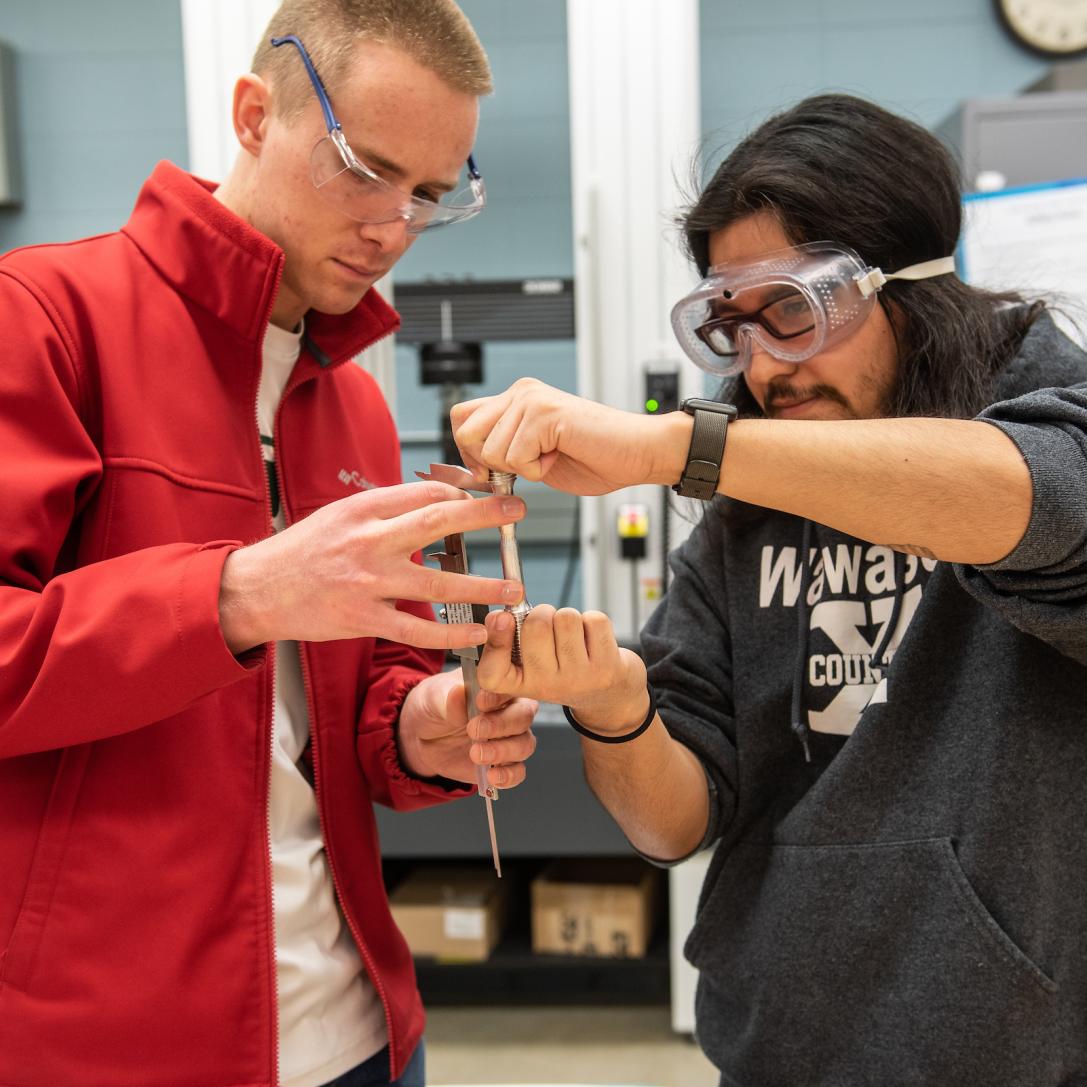 Biomechanical Engineering Certificate
The region of northeast Indiana has an unparalleled concentration of medical device industry jobs and is responsible for nearly one-third of the world's orthopedic sales. The curriculum of this certificate exposes students to fundamental concepts in anatomy, physiology, and mechanics. Students then apply engineering principles to analyze and solve problems involving biomechanical systems. Program
Highlights
Program Highlights
Top-notch problem-solving and critical-thinking skills
Support from the Mastodon community
A prestigious Purdue education
Scholarships
Looking for ways to make paying for college a little easier? ScholarshipUniverse is a tool for current and admitted Purdue Fort Wayne students that allows you to create an academic profile and connect with scholarship opportunities.
For more information about all the scholarships available at Purdue Fort Wayne—including opportunities for specific programs—you can visit the Office of Financial Aid or contact us at [email protected].
Next stop: a successful future.
Aerospace Engineer
Automotive Engineer
Biomedical Engineer
Building or Construction Engineer
Heating, Cooling, and Refrigeration Engineer
Manufacturing Engineer
Power Engineer
Robotics Engineer