Biological Sciences Programs
It takes persistence to make differences that matter.
Whether you're looking for a degree, minor, or certificate, the Department of Biological Sciences has the program you need to meet your goals.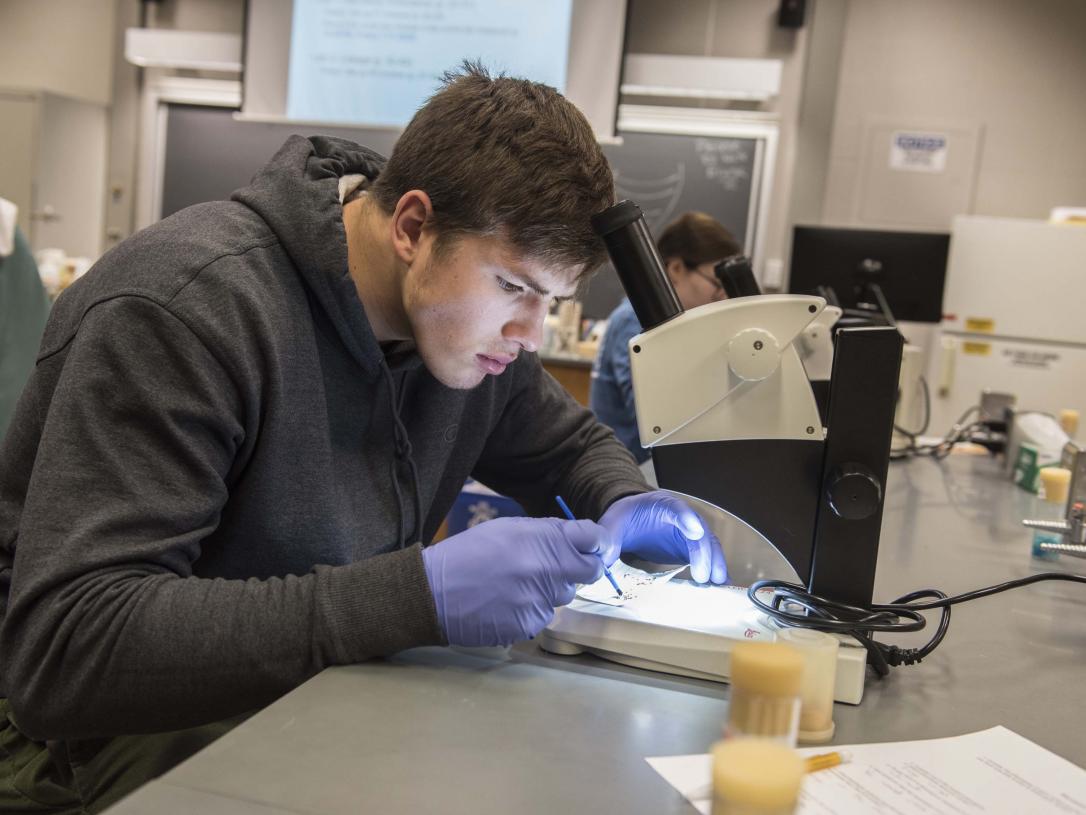 Biology Research Certificate
Want to dabble in biology? This is the certificate for you. You'll get to engage in original research; learn research methods and tools; and discover the foundations of research relating to the history, philosophy, and theory of biology. Then you'll get to show everyone what you're made of by designing and executing a research study or project. Pretty cool, right? Program
Highlights
Program Highlights
Top-notch research and problem-solving skills
Experience with quantitative analysis
Support from the Mastodon community
A prestigious Purdue education
Scholarships
Looking for ways to make paying for college a little easier? ScholarshipUniverse is a tool for current and admitted Purdue Fort Wayne students that allows you to create an academic profile and connect with scholarship opportunities.
For more information about all the scholarships available at Purdue Fort Wayne—including opportunities for specific programs—you can visit the Office of Financial Aid or contact us at [email protected].
Student Learning Outcomes
Upon completion of this certificate, students will be able to demonstrate the following learning outcomes:
Ability to use scientific methods to test hypotheses
Ability to use scientific methods to answer questions
Next stop: a successful future.
Biostatistician
Clinical Lab Scientist
Dentist
Environmental Scientist or Specialist
Forensic Pathologist
Geneticist
Immunologist
Lab Manager
Marine Biologist
Microbiologist
Physician
Science Writer
Toxicologist
Veterinarian
Wildlife Biologist