Biological Sciences Programs
It takes persistence to make differences that matter.
Whether you're looking for a degree, minor, or certificate, the Department of Biological Sciences has the program you need to meet your goals.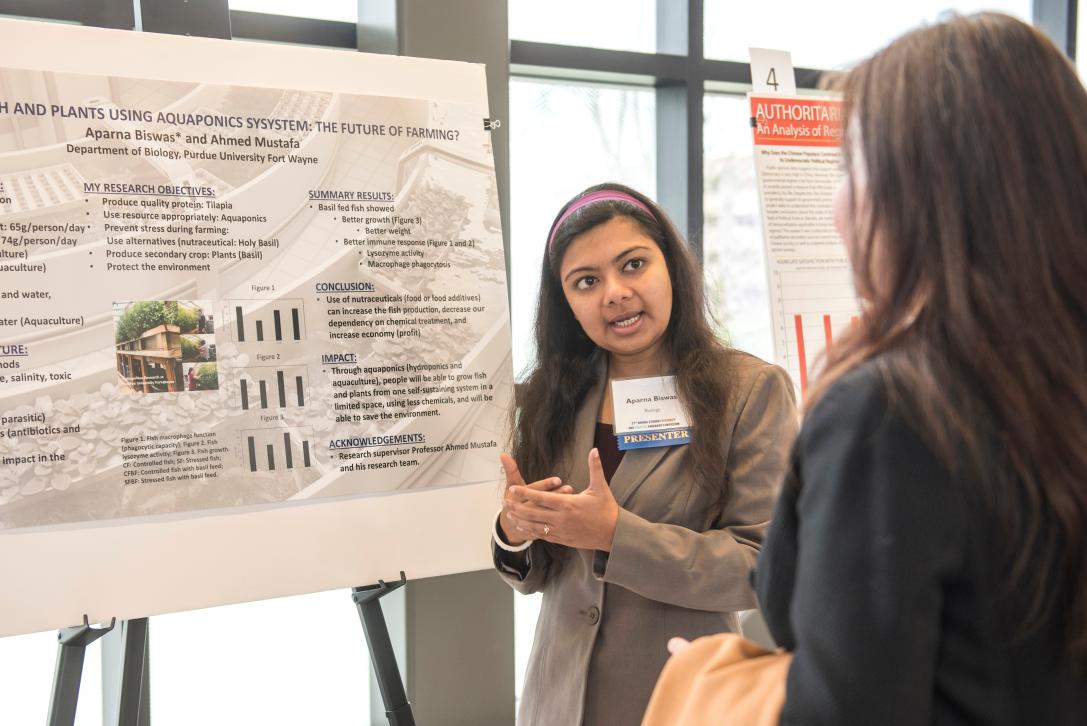 Agricultural Leadership Certificate
The agricultural industry is an essential part of our lives, and it takes a special kind of knowledge to manage and understand it all. Many employers are looking for candidates who have degrees in finance, engineering, or other technical areas, and also those who have agricultural experience. This
stand-alone certificate acts as a bridge for any student looking for employment within the agricultural industry. Program
Highlights
Program Highlights
Top-notch research and problem-solving skills
Experience with quantitative analysis
Support from the Mastodon community
A prestigious Purdue education
Scholarships
Looking for ways to make paying for college a little easier? ScholarshipUniverse is a tool for current and admitted Purdue Fort Wayne students that allows you to create an academic profile and connect with scholarship opportunities.
For more information about all the scholarships available at Purdue Fort Wayne—including opportunities for specific programs—you can visit the Office of Financial Aid or contact us at [email protected].
Student Learning Outcomes
Upon completion of this certificate, students will be able to demonstrate the following learning outcomes:
Apply economic and organizational leadership principles to agricultural enterprises
Demonstrate the connections between biological science and industrial productivity within agriculture
Integrate classroom theory into agricultural experience through a capstone professional practice experience
Next stop: a successful future.
Agricultural Communication Specialist
Community Developer
Educator
Environmental Specialist
Human Resources Specialist
Manager
Policy Developer
Researcher
Salesperson