 Current Season
Department of Theatre
THE BALD SOPRANO
By Eugene Ionesco
Directed by Bev Redman
Williams Theatre
Be advised - Opening night has been delayed until Saturday, Sept. 23, due to circumstances beyond our control.
September 23, 28, 29, 30 | 8 p.m.
September 24 | 2 p.m.
Eugene Ionesco's Absurdist comedy, The Bald Soprano, pokes fun at vapid, middle-class marriages. Set in the 1950s, two couples gather for after-dinner conversation and literally talk about nothing. Ionesco accomplishes this feat through word destabilization. A sensical statement begins a tête-à-tête but is followed by complex variations that undercut the meaning of previous statements and ultimately makes no sense. If this sounds too intellectual for a fun night out at the theatre, think again. The conversation's twists and turns lead to hilarity, but are also unsettling in a giddy kind of way, making for a fun hour that will provide lots to discuss on the way home.
Rated PG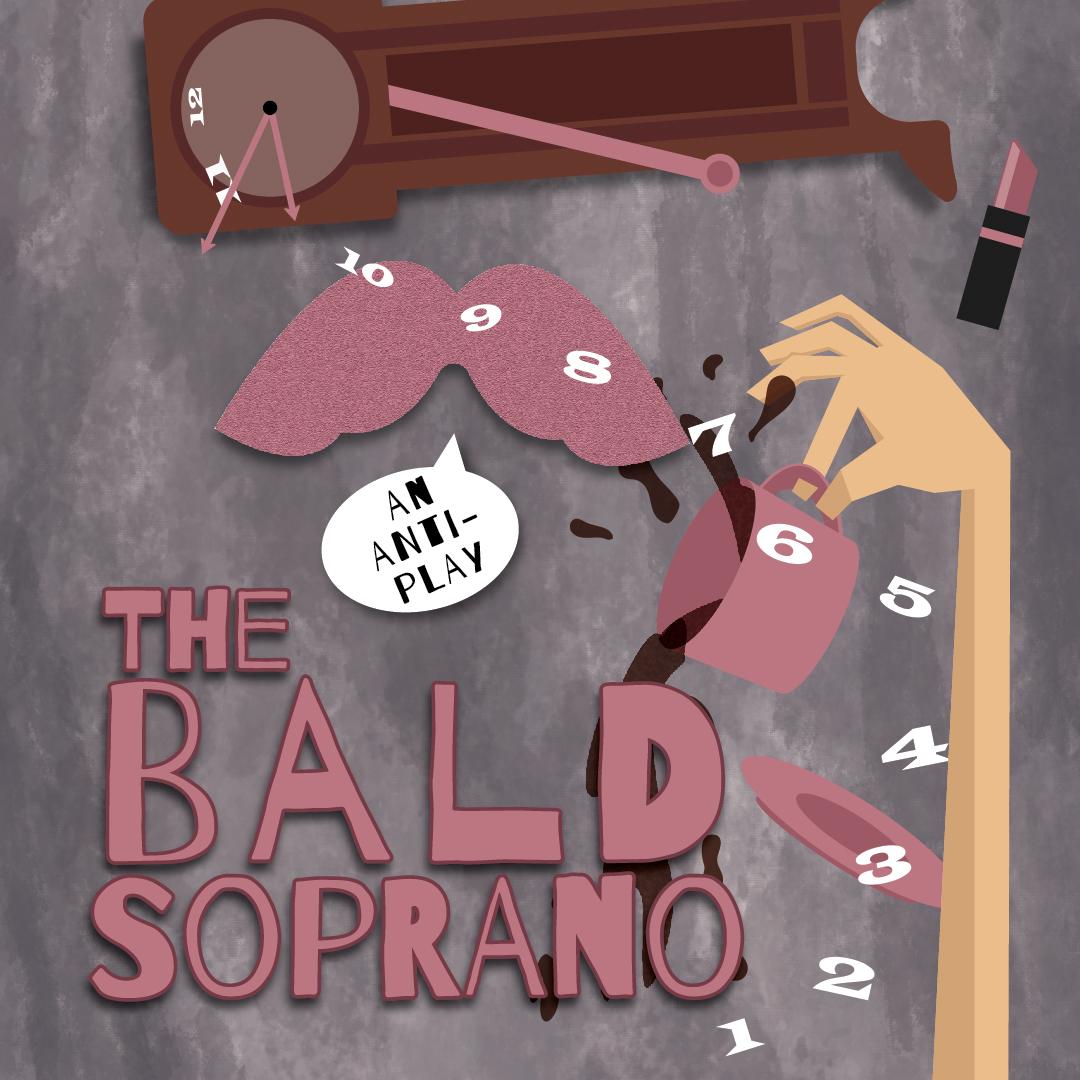 URINETOWN, THE MUSICAL
Music by Mark Hollman
Lyrics by Mark Hollman and Greg Kotis
Book by Greg Kotis
Directed by John O'Connell
Williams Theatre
Nov. 10, 11, 16, 17, 18 | 8 p.m.
Nov. 12 | 2 p.m.
In the not-so-distant future, a terrible water shortage and 20-year drought has led to a government ban on private toilets and a proliferation of paid public toilets, owned and operated by a single megalomaniac company: The Urine Good Company.  In this wickedly funny, fast-paced, and surprisingly intelligent comedic romp, Urinetown is an irreverent tale of greed, corruption, love, and revolution in a Gotham-like city at a time when water is worth its weight in gold.  In 2001, the musical was the winner of three Tony awards and the Drama Desk and Outer Critic's Circle Awards for Best Musical of the Year.
Rated PG13
THE TEMPEST
By William Shakespeare  
Directed by Jeff Casazza  
Williams Theatre
February 16, 17, 22, 23, 24 | 8 p.m.  
February 18 | 2 p.m.
This fairy-tale romance/comedy begins when a violent and terrifying storm wrecks a ship and scatters the passengers throughout a mysterious, magical island, filled with spirits and witches. Among the passengers is Alonso, the King of Naples and his son Ferdinand. Prospero, the rightful Duke of Milan, has been stranded on this island for years after his brother tried to drown him and his daughter Miranda, Ferdinand's love interest. Amid a  grappling for control of the island, Alonso's drunken butler and scaredy-cat court jester must deal with Caliban – a half man half witch and rightful heir of the island. Eventually Ferdinand and Miranda are married, and all wrongs are righted in true Shakespearean fashion.
Rated PG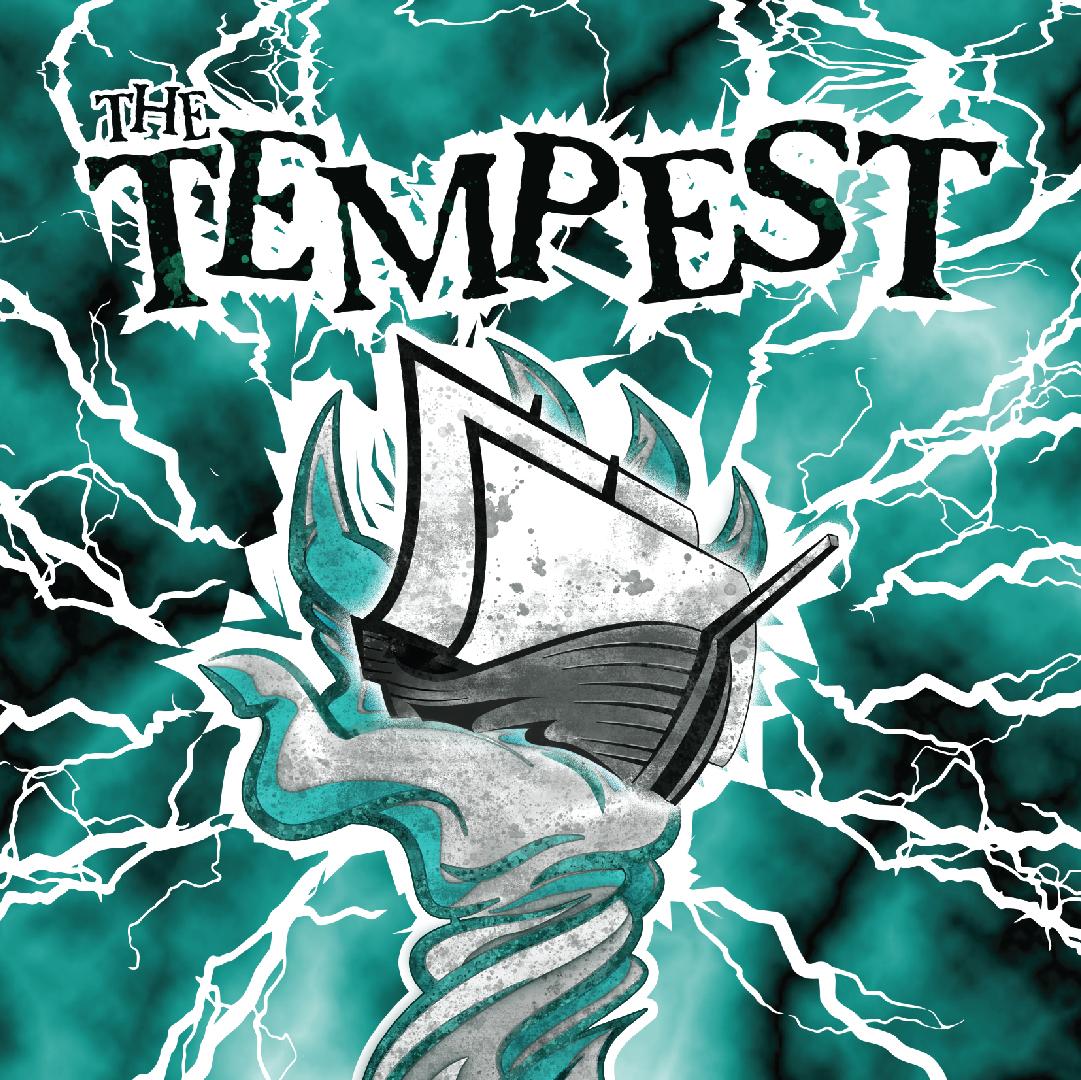 HOT 'N' COLE: A COLE PORTER CELEBRATION
Words and Music by Cole Porter 
Devised by David Armstrong, Mark Waldrop, and Bruce W. Coyle 
Musical Arrangements by Bruce W. Coyle
Directed by Julie Lyn Barber
William Theatre
April 5,6 | 8 p.m.
April 7 | 2 p.m.
Indiana's most popular native son, Cole Porter, was one of the most sparkling melody makers of all time. Impeccably dressed and always the center of attention, Porter was the icon of "high society." He composed the music and lyrics for some of the most popular songs of the 20th century. This bubbly, two-act revue of his gorgeous work is melodic, witty, and sophisticated. This timeless material has been given new arrangements and a contemporary feel, creating a touching and unforgettable evening featuring such delectable songs as Night and Day, In the Still of the Night, It's Too Darn Hot, What a Swell Party This Is, and It's De-Lovely.
Rated G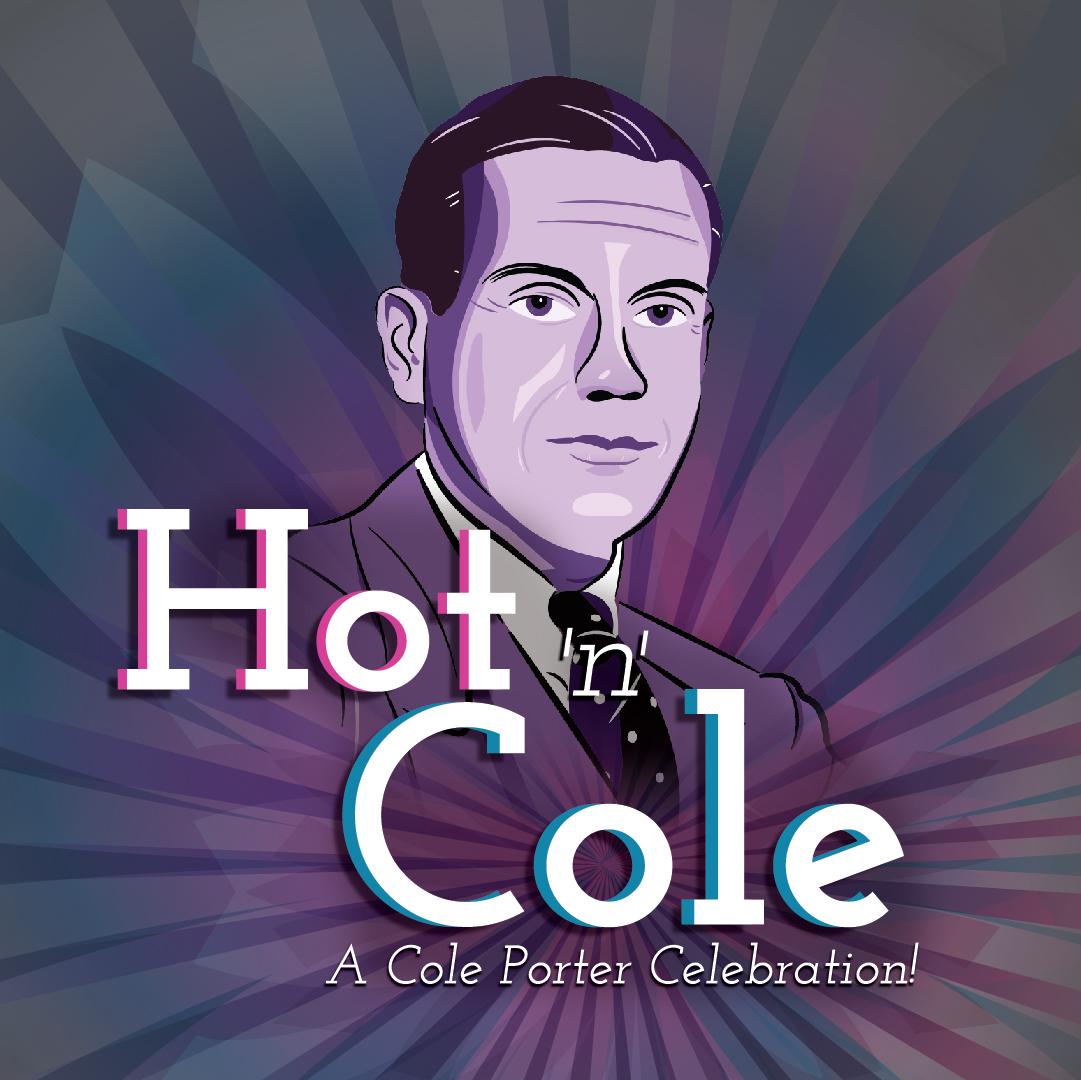 BLACK SNOW
By Mikhail Bulgakov
Adapted by Keith Reddin
Directed by Austin M. Rausch
Studio Theatre
April 19, 20 | 8 p.m.
April 21 | 2 p.m.
Sergei Maxudov, a dispirited Russian newspaper man, has written a novel that may never pass the censors. In despair, contemplating suicide, he is interrupted by a publisher who wants to buy the novel and then accepts an offer to adapt it for the stage. The play takes a dark turn when he meets the theatre's formidable artistic director, who insists on personally overseeing the production, inflicting his legendary acting method upon the rehearsals. Increasingly frustrated by the artistic hypocrisy of the theatre, which is also subject to government oppression, Maxudov is reduced to another cog in the labyrinth of theatre bureaucracy. He is then left with a life-changing decision. 
Rated PG13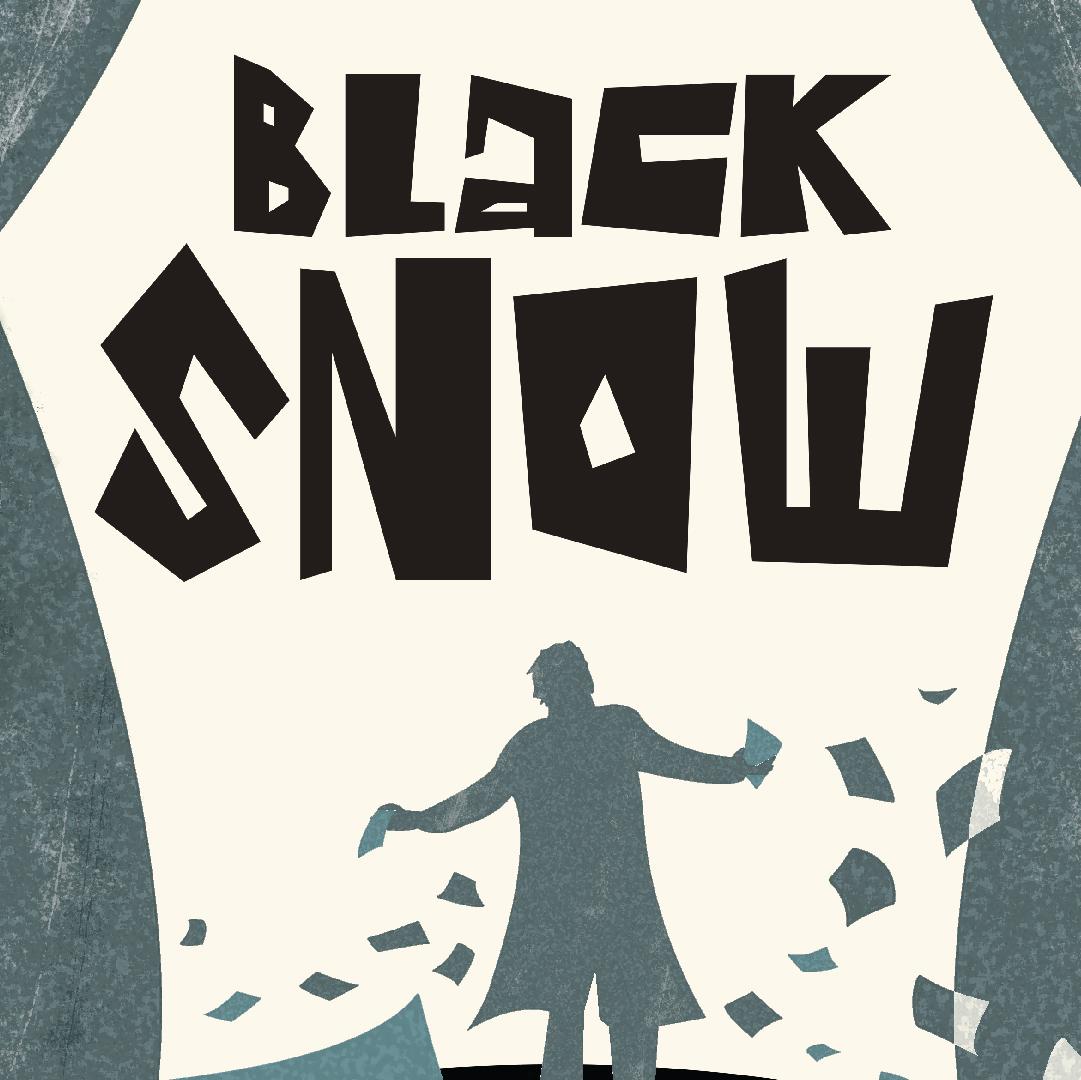 University Box Office
Schatzlein Box Office
Conveniently located in the lobby of the Rhinehart Music Center, the box office is the home base of the daily operations for tickets purchases for theatre performances, music concerts and recitals, lectures, and other entertainment events. Patrons are encouraged to call in advance to reserve their tickets. Please arrive early. Latecomers will be seated at the discretion of management or at intermission.

Purchase Tickets
Contact
260-481-6555, option 2
[email protected]
Single Ticket Prices for Plays
$18 Adults
$16 Seniors/Faculty/Staff/Alumni
$14 Groups of 10 or More
$14 Other College Students with ID
$5 Purdue Fort Wayne students/high school Students/children under 18
Single Ticket Prices for Musicals
$20 Adults
$18 Seniors/Faculty/Staff/Alumni
$16 Groups of 10 or More
$16 Other College Students with ID
$5 Purdue Fort Wayne students/high school students/children under 18
Single Ticket Prices for Studio Showcase
Season Subscription patrons receive one free ticket to each production in
Studio Theatre when they are part of the season throughout the academic year. 
$5 All Other Patrons
Patrons with Disabilities
Accessible parking and lower level seating.
SoundMate® Personal Listening System available in Williams Theatre for patrons with hearing loss.
Call the University Box Office at 260-481-6555, option 2, for any additional questions.