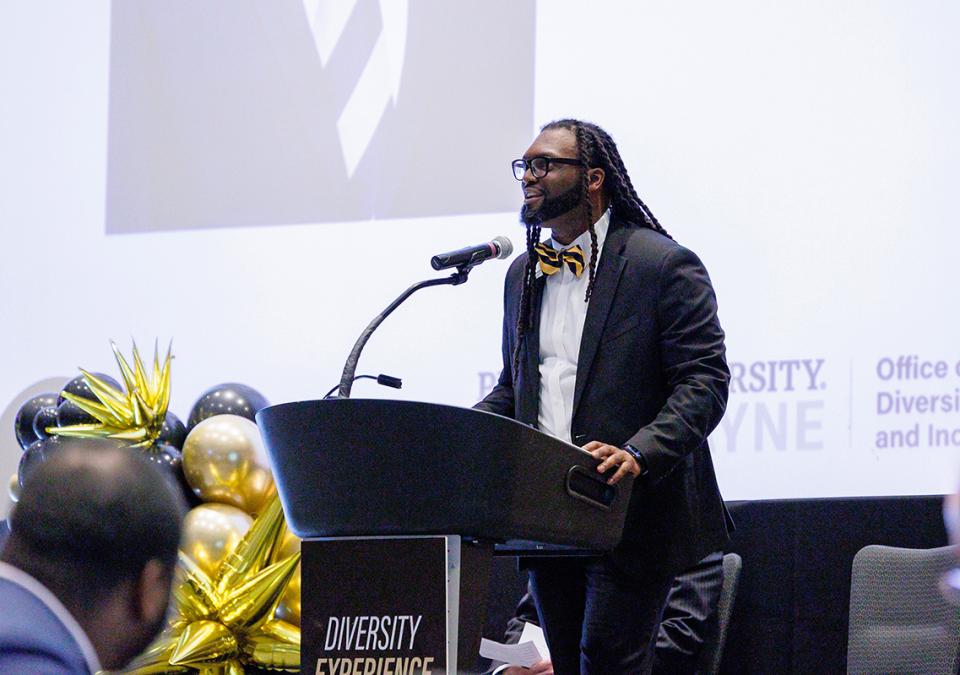 In the News
'You cannot be what you do not see'
An annual update on Purdue University Fort Wayne's strategic aspiration to foster diversity, equity, and inclusion took place Oct. 25 from 4:30 to 6:30 p.m. in the International Ballroom at Walb Student Union. The Diversity Experience, hosted by Chief Diversity Officer MarTeze Hammonds, included presentations from DEI, TRIO Student Support Services, The Women's Center, The Q Center, The Multicultural Center, and TRIO Upward Bound.
What the event truly does, Hammonds said, is allow those on and off campus to see how the university is working toward the goal of creating an environment that creates a sense of belonging and inclusion.
WANE 15 stopped by the event. See that coverage by clicking here.