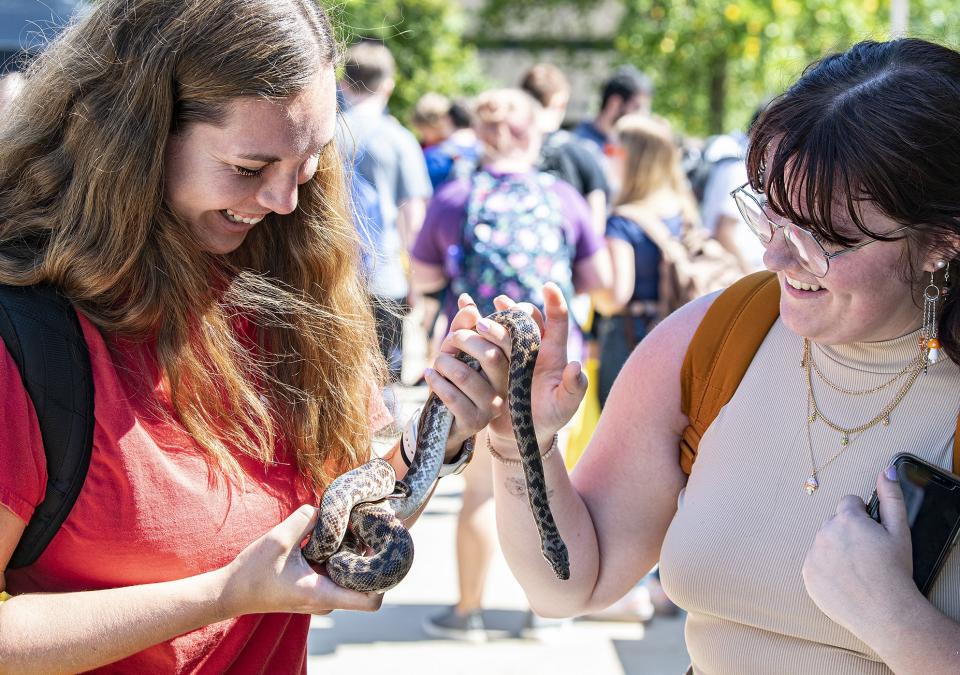 PFW Story
Students offered a wide variety at Connections Fair, including meeting a snake named Clive
Along with maybe a thousand of his favorite humans, three-foot-long python Clive enjoyed the fantastic weather on the Science Mall for the Campus Connections Fair on Aug. 31. Organized by the Student Activities Board, the goal was to give about 70 Purdue University Fort Wayne student organizations a chance to recruit new participants. 
Clive was representing the Environmental Resources Center, which promotes the conservation of natural resources, and lots of folks wanted to hold and pet the snake.
Along with lots of information, there were expansive candy giveaways to help everyone maintain a sugar rush in advance of the long holiday weekend. The best way to get involved is by checking out the Student Organizations.
Following are a few tidbits picked up from the information tables:
"They are all looking for community and to make friends, along with a safe place to ask questions," said Shubitha Keever, associate diversity officer and TRIO programs director. "We don't just change a person's life, we change families."
TRIO staff offer holistic support through one-on-one advising, counseling, and programing such as coffee hours, workshops, camping trips, and a fall break trip to Chicago. The offices are located in Kettler Hall, Room G23.
The group will host an informational meeting Sept. 20 from 6 to 7 p.m. in Walb Student Union, Room G08, with guest speaker Jared Ballenger.
"I'm hoping we can get as many people as possible," the sophomore said. "I'm taking whatever number God gives us."
She'll host an information event at 6 p.m. Sept. 14 in Walb Student Union, Room 114, which will cover information about upcoming events including February's Black Expo.
"Our main goal is to help everybody learn about our culture," said Vu Nguyen, club vice president. "Our goal is not to compete with each other but become more of a family. It's a great way to communicate with others and become friends."
"We're really focused on getting students involved and focused on the local, state, and national level," the junior said. "We try to be active in the state convention and try to get people educated on what politics are and what the Republican platform is. We want to build the community with strong conservative values."
"We're going to look at the mid-terms and hopefully get a group together to watch the results come in," said Bobby Way, president.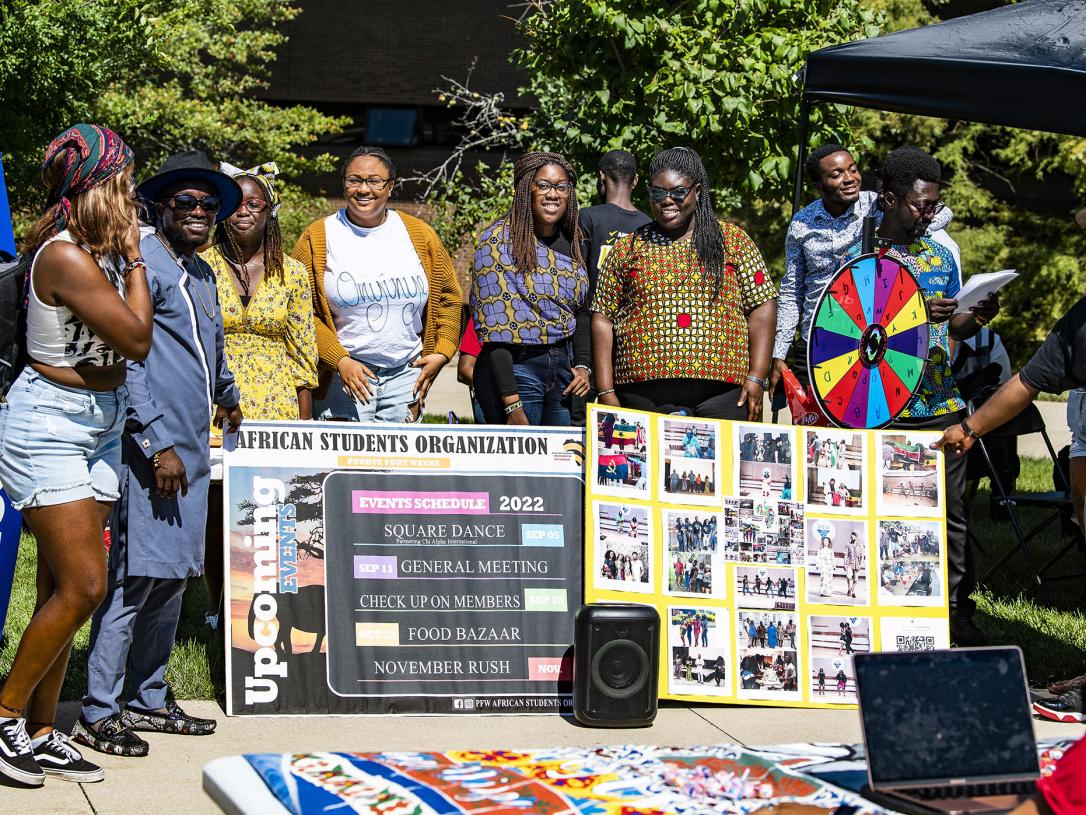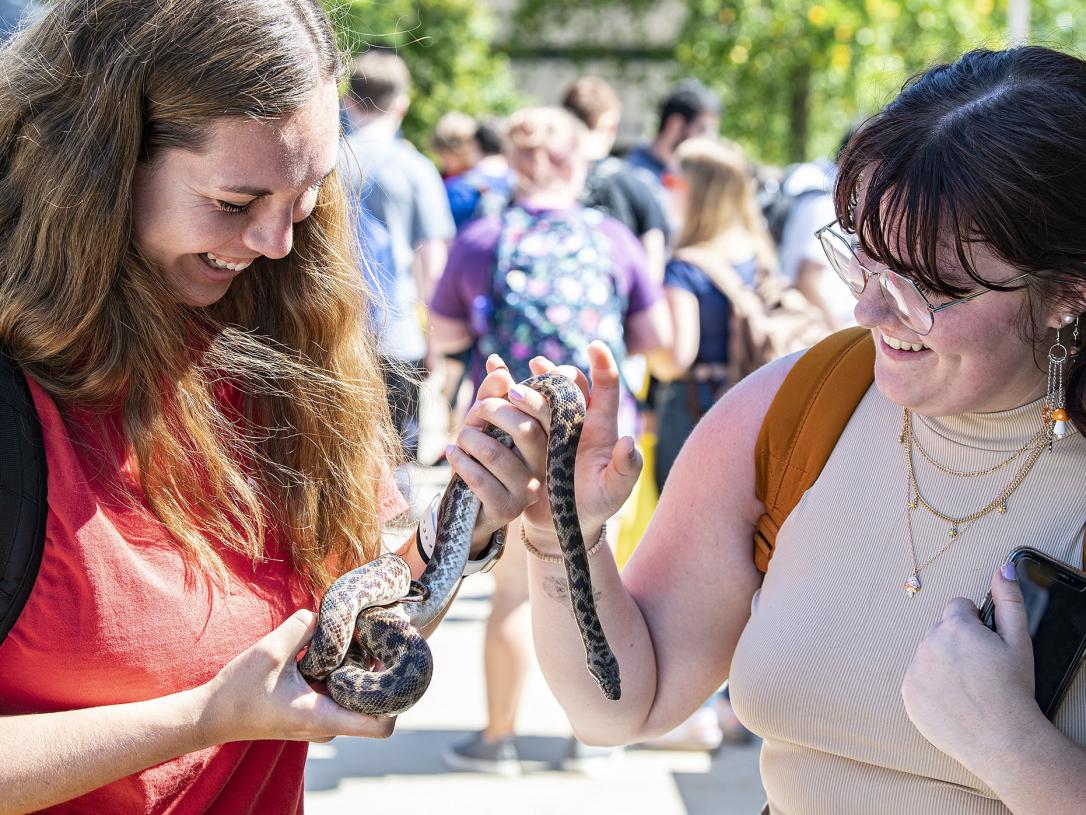 Members of the African Students Organization, one of 70 student organizations represented at the PFW Connections Fair
Clive the python with two of his favorite humans at PFW Connections Fair