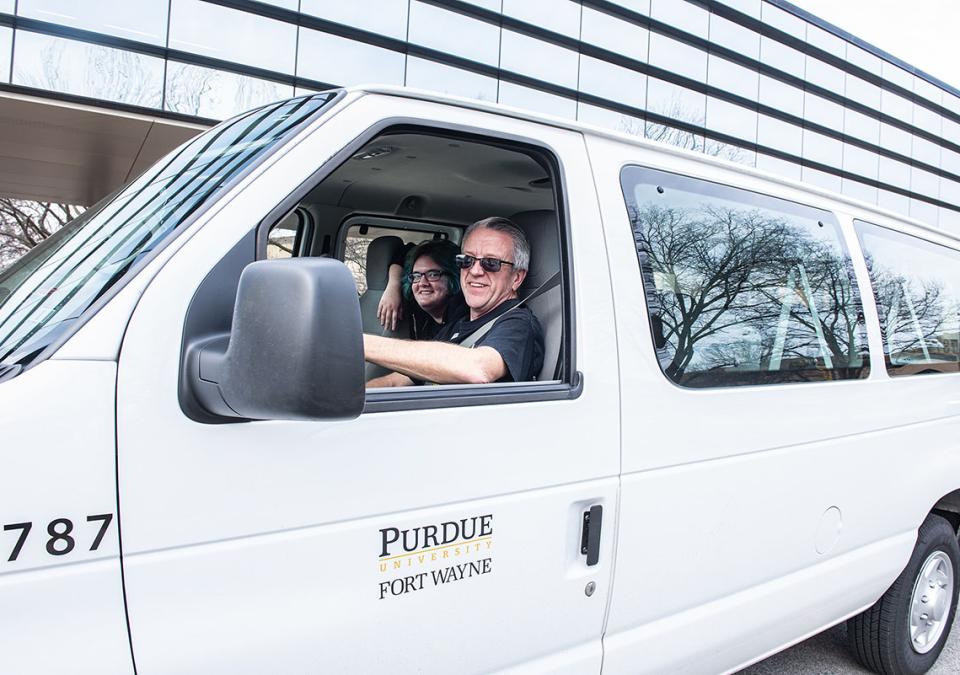 PFW Story
Shuttle program looking for more drivers
Organizers of the Purdue University Fort Wayne student shuttle service are putting out help wanted signs to prepare for a major wave of students returning in August.
Nicknamed "Purduber" by a student when it started in January as a pilot program, the service transports students to Walb Student Union from various student housing locations. It was an immediate success and earned university approval to extend to an approved program starting in the fall semester.  
As part of this step, the program is looking to add several more temporary employees to drive seven-passenger vans for 15-to-20 hours per week. Drivers make $15 an hour, and flexible shifts can range from 6 to 12 hours. The program runs Monday through Thursday from 8 a.m. to 8 p.m. and Fridays from 8 a.m. to 1:30 p.m. from late August to early May. 
Anyone interested can contact Abbey Wang, coordinator of Student Leadership and Student Government Association, at 260-481-4150 or by email at [email protected].