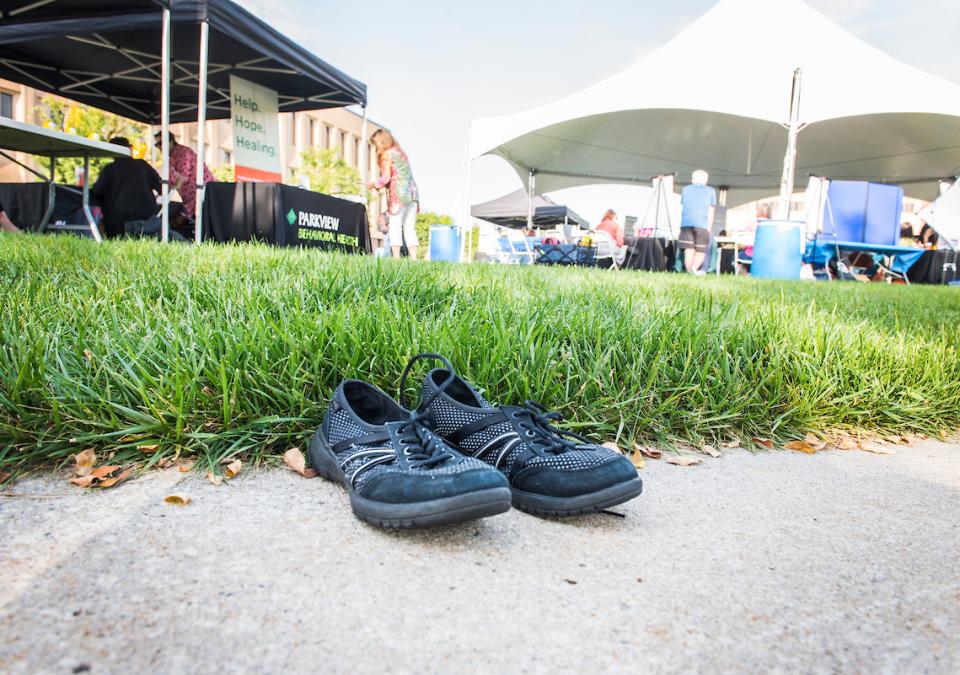 News Release
Shoes for Hope kicks off second annual campaign
FORT WAYNE, Ind.—Purdue University Fort Wayne is collecting shoes now through September 24 as part of the 2nd Annual Shoes for Hope campaign to raise awareness for suicide prevention. The event will run through and in conjunction with Suicide Prevention Week, which takes place September 9–15.
There are 10 containers set up across campus. The goal is to collect 1,100 pairs of shoes, equal to the number of college students who are lost to suicide every year in the United States. With suicide being the second leading cause of death among college students, the goal of the campaign is to give a visual statement on the number of deaths. Donations of new and gently used shoes will be accepted.More than 1,100 pairs of shoes were collected last year during the inaugural Shoes for Hope campaign on campus.
The university is partnering with the Fort Wayne Rescue Mission, Charis House, Blue Jacket Clothing Company, YWCS Northeast Indiana Dress for Success, Cross Border Partners, and Lydia's Closet in this effort. These six community organizations will be the recipients of the collected shoes.
The general public is invited to participate in the Shoes for Hope campaign
For additional information, contact Nicole Hahn at 260-481-4106 (work), 260-760-7409 (cell), or [email protected].
###