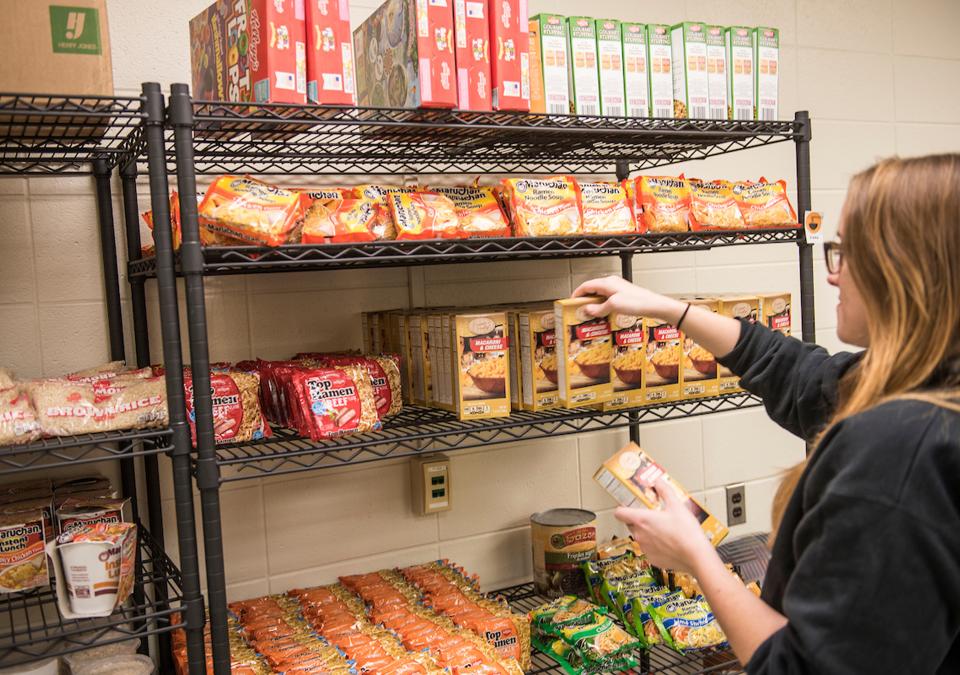 PFW Story
Nearly 4,200 served at the university pantry last year
The FRIENDS of the University Pantry at Purdue Fort Wayne served 4,192 individuals in need during 2021, nearly matching the record-breaking number from the previous year. This chart (PDF) displays the demographic information of those who took advantage of this valuable resource in 2021.
Stocked with a variety of frozen, packaged, and canned foods, the pantry helps food-insecure members of both the university—including students, faculty, and staff—and the community. Clients are offered up to 15 items per visit with no proof of need required. The only information collected is related to demographics.
Visit the pantry at one of these locations:
Student Housing Clubhouse | Monday and Tuesday, 4–7 p.m. (students only)
Walb Union, Room G36 | Thursday, 10 a.m.–2 p.m. (open to everyone)
For more information about the pantry, visit the website or contact Eric Manor, health and wellness director, at [email protected].