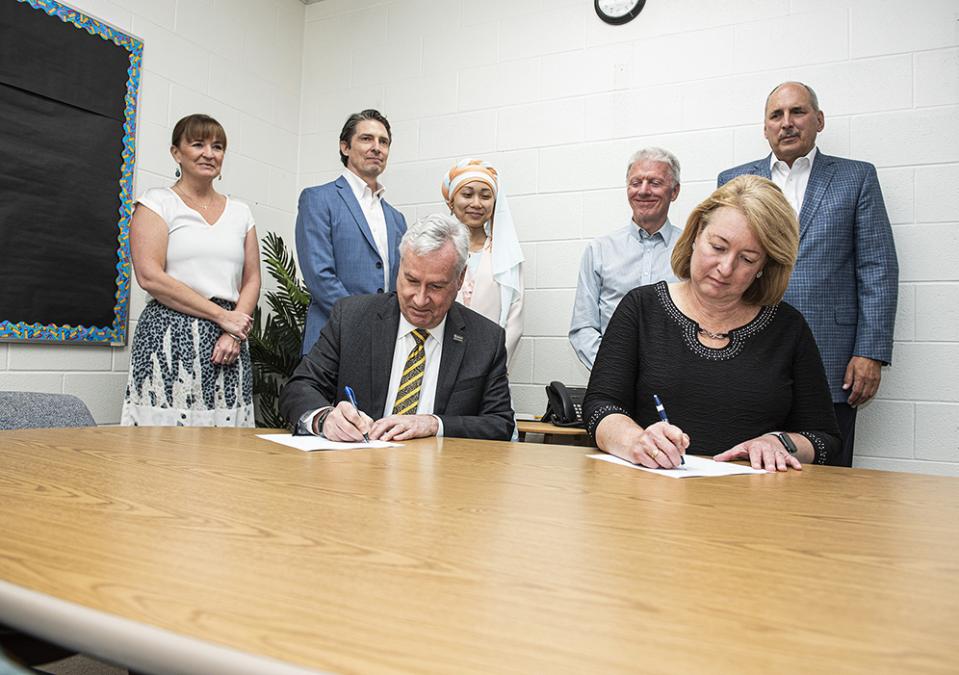 MOU makes official academic partnership between PFW and Timothy L. Johnson Academy
Leaders from Purdue University Fort Wayne and the Timothy L. Johnson Academy gathered on Monday for the signing of a memorandum of understanding that made official a growing academic partnership between the two entities. As a result of the MOU, TLJA will gain greater access to the PFW campus, its faculty, staff, programming, and additional resources.
Purdue Fort Wayne Chancellor Ron Elsenbaumer and TLJA School Leader Dawn Starks had the honor of finalizing the MOU by placing pen to paper on behalf of their respective schools.