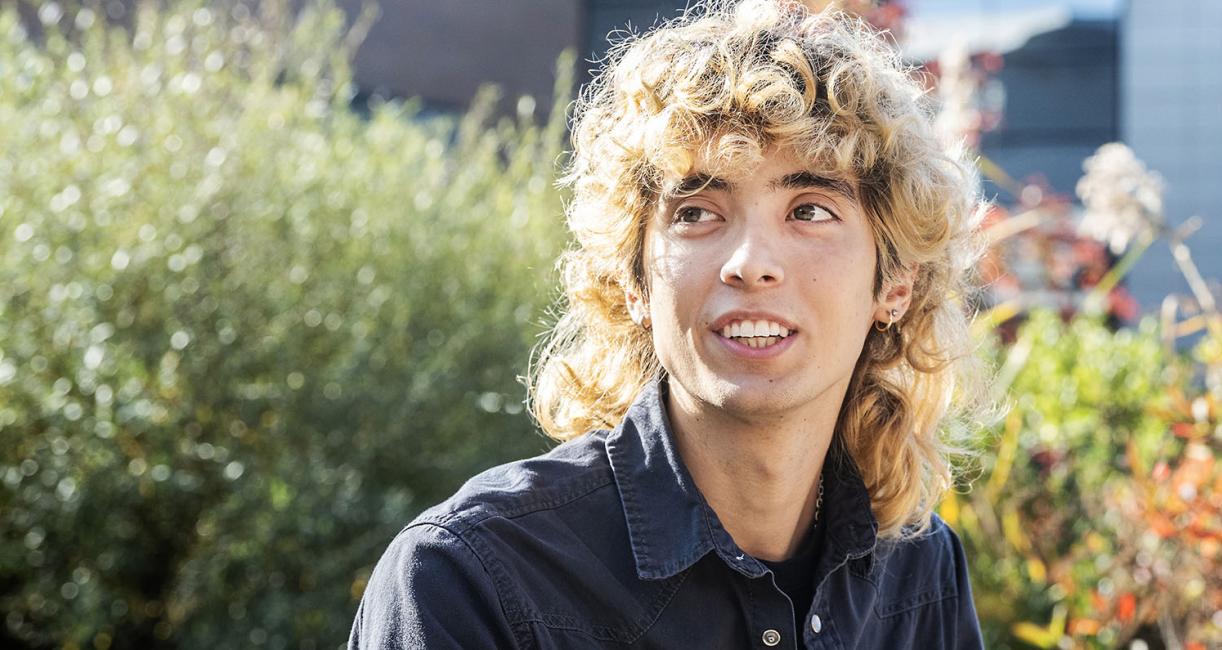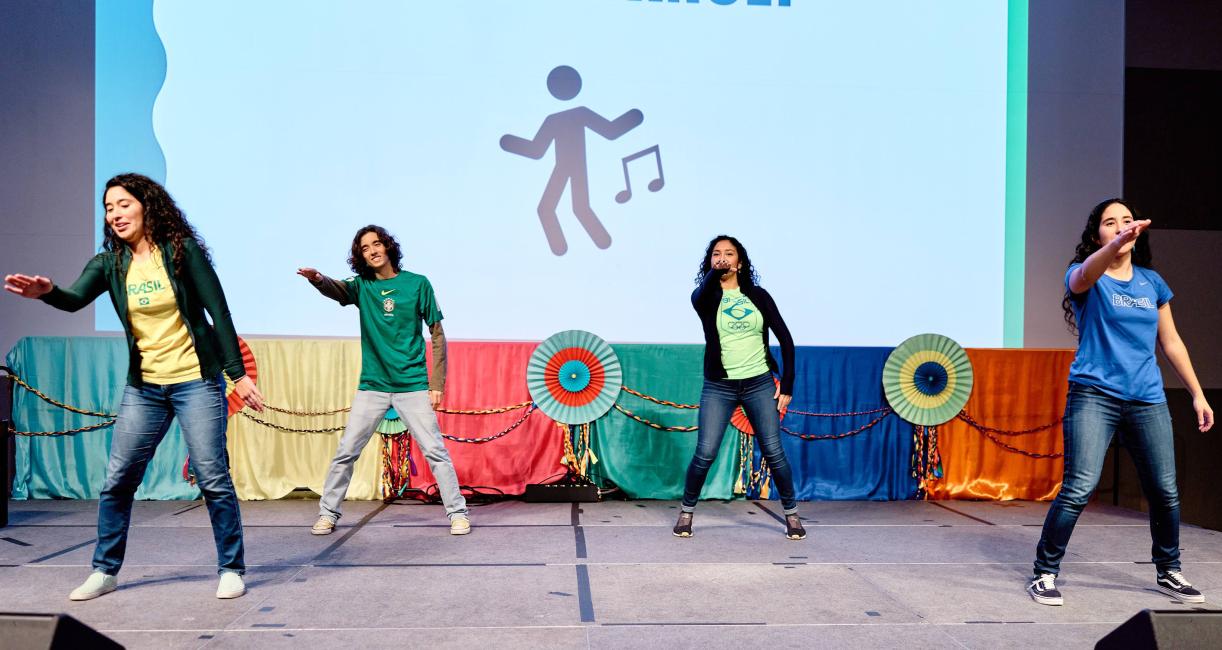 Close window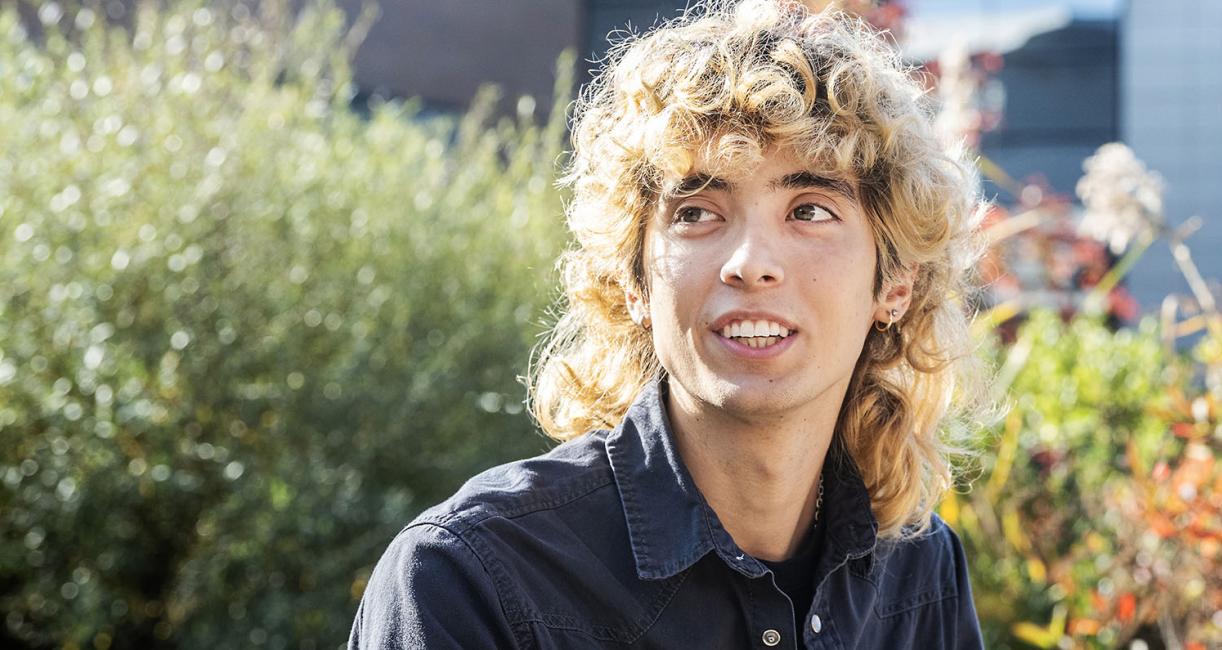 Gustavo DeSilva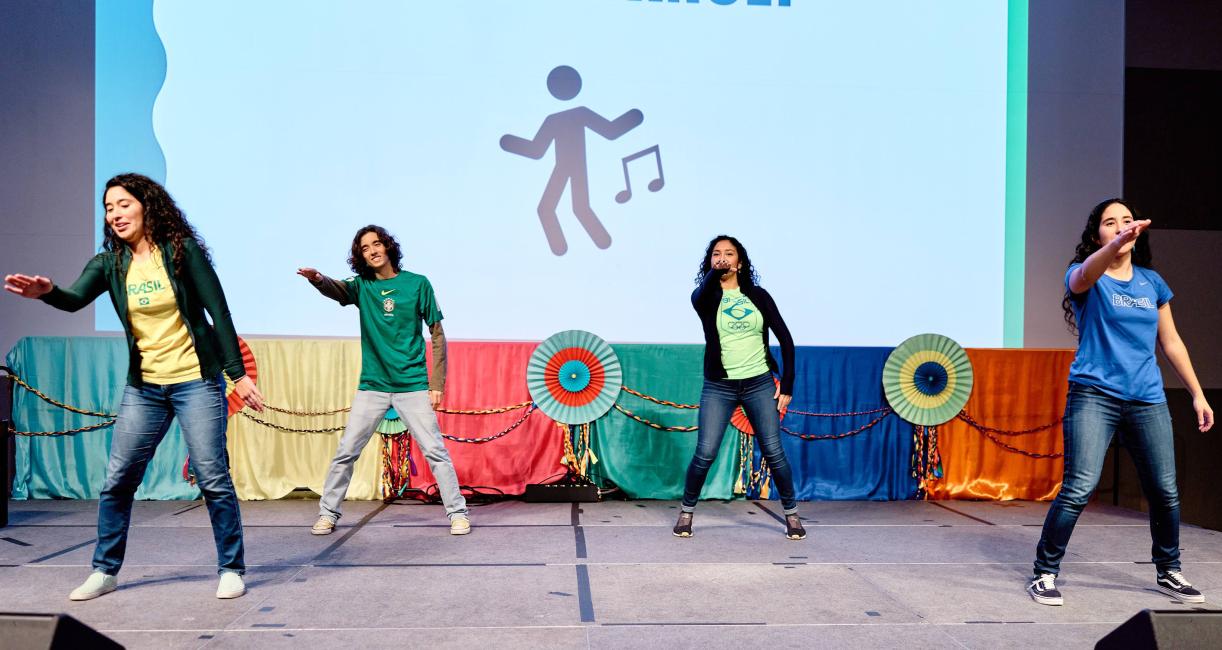 International students led a dance session at the 2022 Global Student Celebration.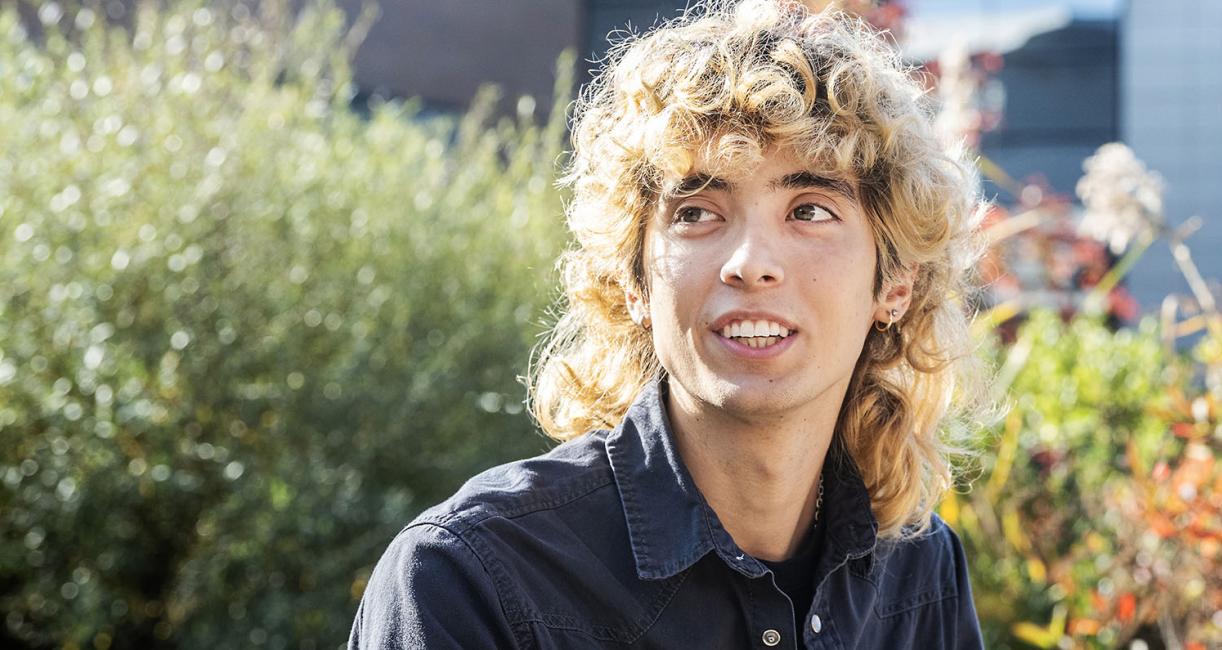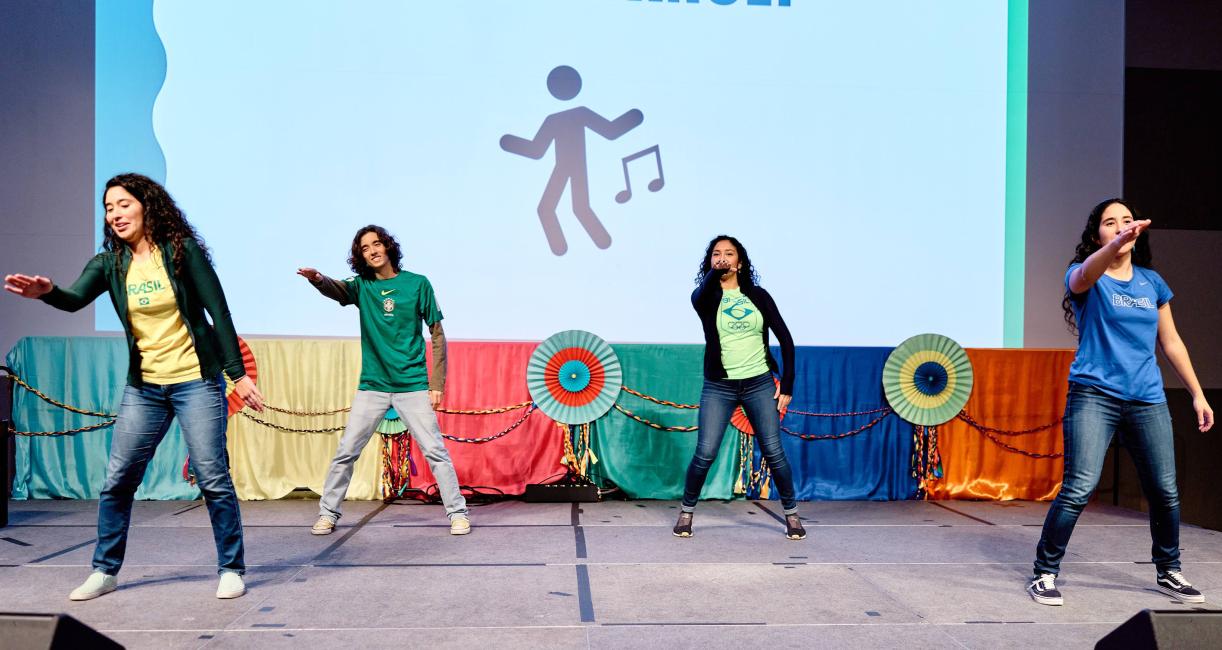 Global Student Celebration to cap off International Education Week
By Blake Sebring
November 14, 2023
By the time he graduates, Purdue University Fort Wayne sophomore Gustavo Pereira Corsi da Silva hopes everyone, including those attending Friday's Global Student Celebration, knows to get out of their chairs and dance along whenever he and the other students from Brazil perform.
"I want it to be because they want to join in and dance," the computer science major said.
Last year, many of the approximately 500 people in attendance did join in after Pereira Corsi da Silva, sisters Laura and Luiza Caetano, and Carolina Baltazar Ingermann gave instructions on how to follow along. The performances that night generated so much audience participation that Shelby Mansfield, B.S. '14, assistant director of International Student Services, remembers waking up the next day with the songs still stuck in her head.
The positive response convinced Pereira Corsi da Silva, the Caetanos, and newcomer Kristian Mizuno Moreira to perform again this year.
This level of enthusiasm typifies the kind of energy and passion displayed at the annual event, where PFW's international students show off their culture and friendship via poetry, fashion, cooking—and yes—dancing. The celebration runs from 5 to 9 p.m. in the International Ballroom at Walb Student Union and includes traditional clothing, food, and all kinds of displays highlighting the students' home countries.
"Throughout International Education Week, Purdue Fort Wayne works to highlight the inclusive environment we have established where students, both domestic and from abroad, can learn from each other to better understand the differences in culture, perspective, and background," said Ryan Wooley, associate vice chancellor for enrollment management. "This week, culminating in the Global Student Celebration event, offers multiple opportunities for students to connect and develop a deeper understanding, bonds, and friendships"
International Education Week, a joint initiative of the U.S. Department of State and the U.S. Department of Education, is celebrated at universities nationwide. Activities at PFW honor students who hail from 63 different countries this semester and make up 7% of PFW's enrollment. The campus observance started Monday with Global Awareness Day, continues today with a Diversity and Cultural Student Organizations Fair from 11 a.m. to 1 p.m., and International Trivia on Thursday from 1 to 2 p.m.
Nirja Shah, president of the International Student Organization, and Ebenezer Amartey, president of the African Students Organization, will serve as emcees for Friday's event. The cuisine comes from sources throughout northeast Indiana. Usually, the vendors take extra time to design and show off their creations. Student entry is free; staff, faculty, and community members are asked to donate one non-perishable food item to the FRIENDS of the University Pantry.
For the first time, a post-celebration party sponsored by the International Student Organization will be held in the Classic Ballroom from 9:30 to 11 p.m.
Pereira Corsi da Silva said he met several people from South America at last year's celebration whom he now hangs out with regularly. This year, he's a student worker in the Office of International Education, answering student questions and helping them feel comfortable. He enjoys hearing their stories and sharing his as well.
"At PFW, this week is a tradition that allows for the university community to come together and celebrate the cultures of our international students," said Maureen Linvill, director of international education.
Friday's gathering holds special meaning for those who are studying far from home.
"It just feels very important to have it in a school like this," Pereira Corsi da Silva said. "Having an international background, it's hard to live in another country. You miss your culture and your people, and events like these are a chance to be proud of where I come from and tell people about it."