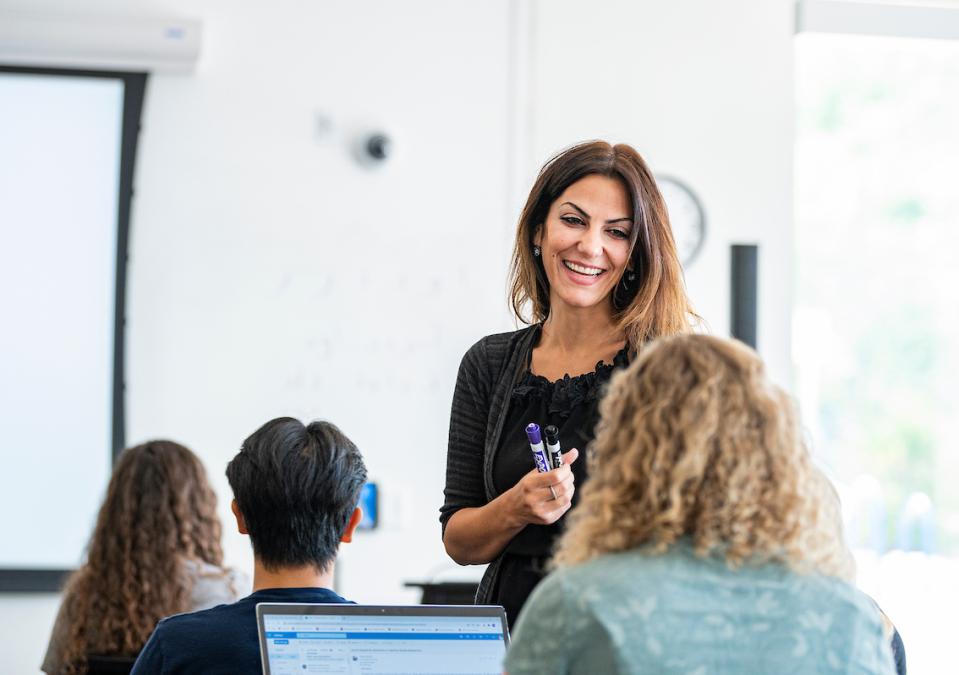 News Release
Farah Combs of Purdue Fort Wayne chosen as a 2023 Purdue University MLK Jr. Dreamer Award recipient
An honor recognizing individuals and organizations whose actions embody Dr. Martin Luther King Jr.'s vision of service to others will be presented to Purdue University Fort Wayne Honors Program Director Farah Combs on Tuesday. She will be one of four individuals receiving the 2023 Martin Luther King Jr. Dreamer Award from Purdue University at an afternoon ceremony in West Lafayette. Combs is also a senior lecturer in Arabic at Purdue Fort Wayne.
The Dreamer Award, first presented in 2004, recognizes excellence within the Purdue system and accomplishments consistent with its commitment to diversity and inclusion.
"Farah's journey is an inspiration to all those who have experienced barriers to personal and educational freedom along the way," said Ron Elsenbaumer, chancellor, Purdue University Fort Wayne. "The Dreamer Award is a fitting endorsement of what she has already accomplished and the important example she continues to set for our students and the university."
Combs, the daughter of Palestinian refugees, was born and raised in Kuwait. Due to her experiences as a Palestinian and a "Without" in Kuwait, as well as her experiences as an immigrant to America as a young adult, she considers both Kuwait and America her home.
"I am beyond honored and humbled to receive this award," Combs said. "It means so much to me as someone who lived through many challenges as an immigrant. I have always believed I have an obligation to look out for others facing similar challenges – this is part of what makes my life meaningful."
Combs has been a valuable member of the PFW university community since 2010. As director of the Honors Program at PFW, Combs oversees more than 350 participating students who are working to earn their honors certificates. Students are selectively invited into the program based on high school achievements or test scores. PFW students can also apply during their time at the university. Honors Program participants have the opportunity to enjoy various academic experiences including exclusive classroom interactions with guests of the Omnibus Speaker Series. 
In addition to her responsibilities at PFW, Combs has also served as an instructor of Arabic at the U.S. Military Academy at West Point and Ohio State University.
Combs received a bachelor's degree in natural science / biology and master's degree in geography and regional planning from California University of Pennsylvania, now known as PennWest California, located in California, Pennsylvania.
Dreamer Award recipients are selected based on nominations submitted to the Office of the Vice President for Ethics and Compliance at Purdue University.
For additional information, contact Geoff Thomas at [email protected] or 260-437-7657 (mobile)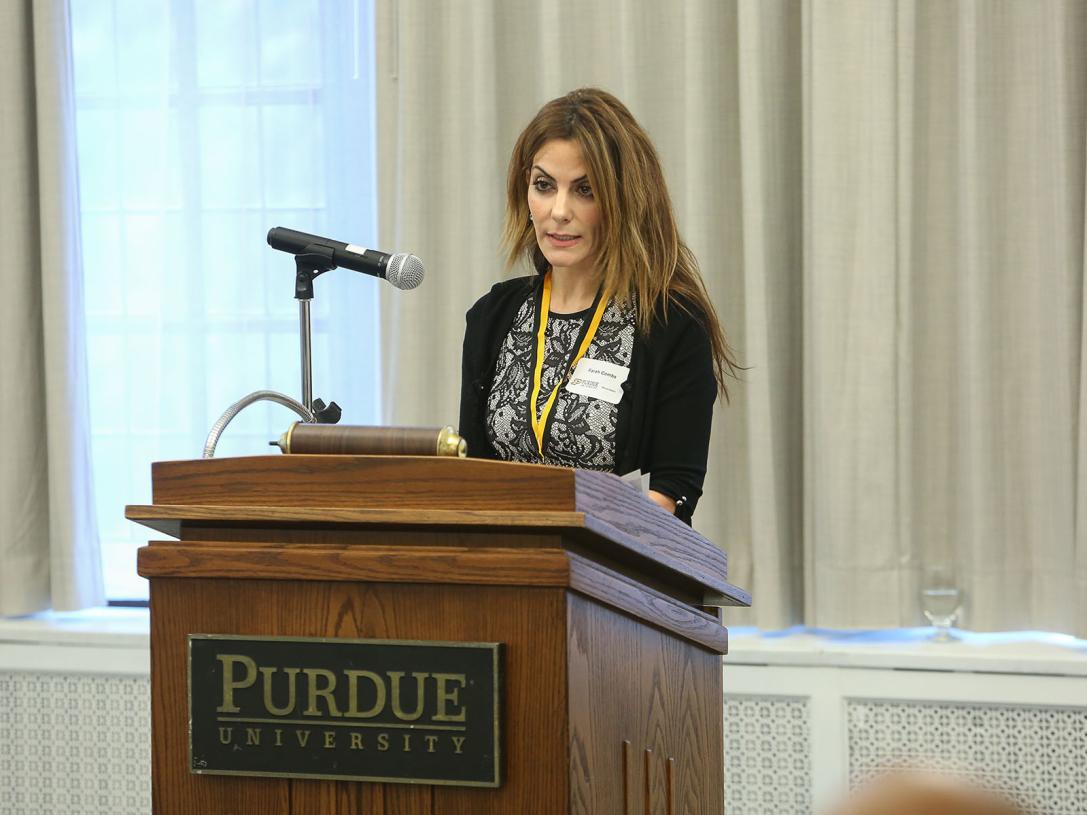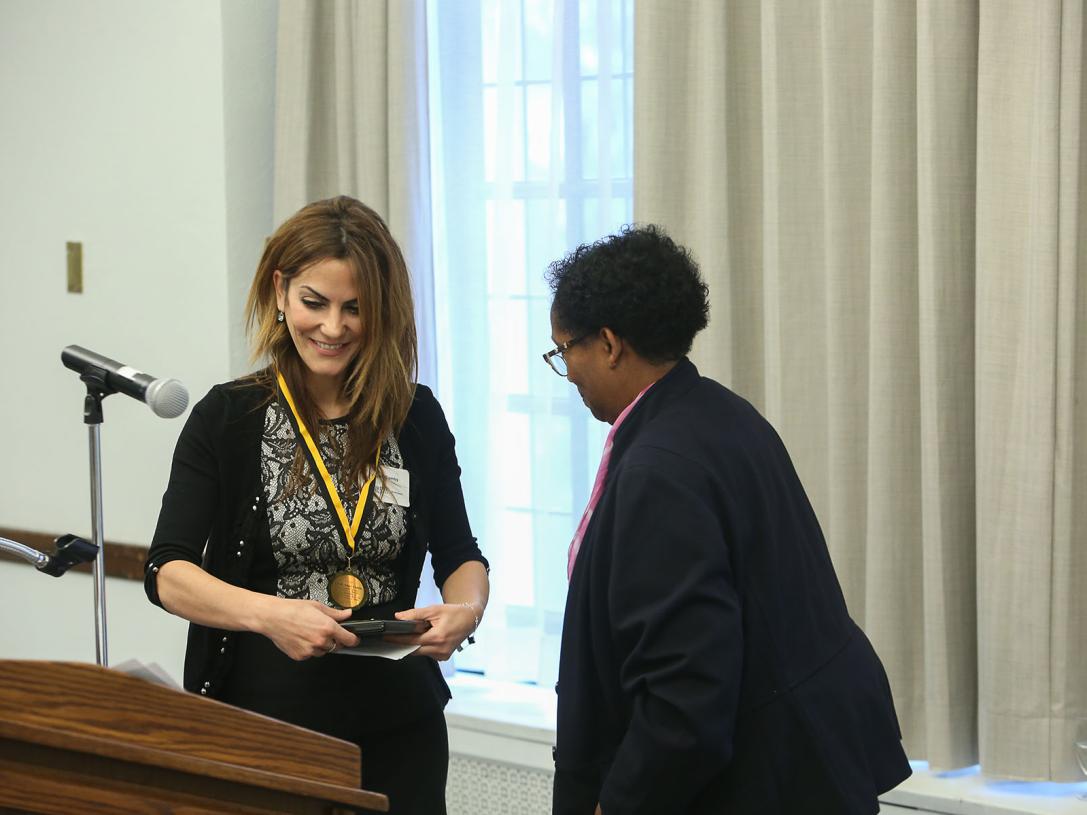 Farah Combs receives the Dreamer Award at Purdue University
Farah Combs receives the Dreamer Award at Purdue University