 honors advantage
honors program
Rigorous Academics
Use your enthusiasm for discovery.
Honors courses are designed to challenge you and expand your expertise. If you're looking to form tight-knit, intellectual social circles and tackle a challenging academic life, become an honors student. Go above and beyond basic requirements and earn your degree with honors.
Our class sizes are kept small to offer a more focused classroom experience that allows you to engage in research, debate, and collaborate with students and faculty on real-world projects. Your time in the honors program will help you earn more than your degree—you'll gain valuable experience to support your future.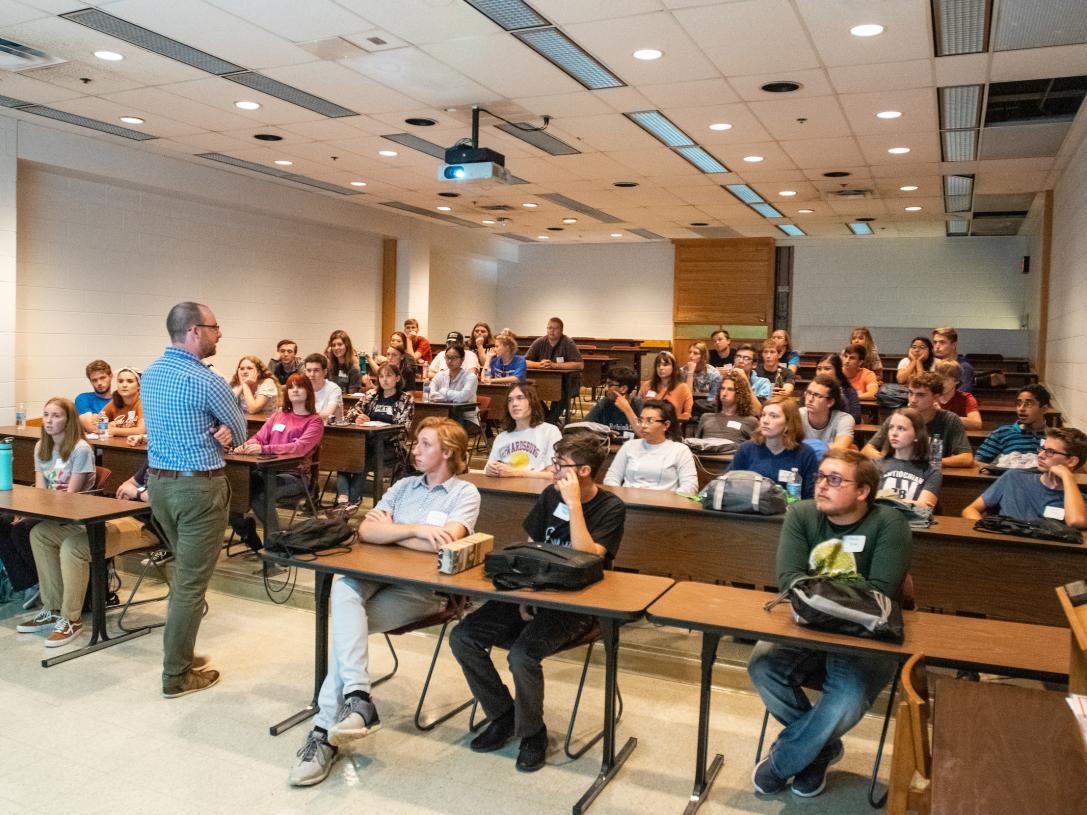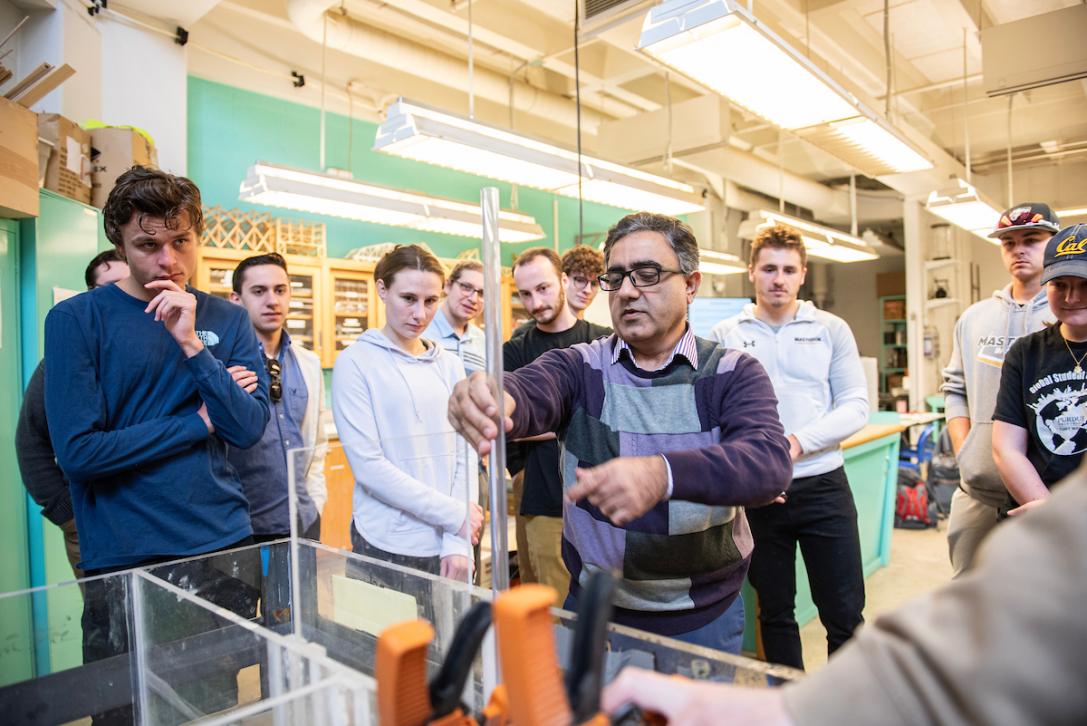 Community
A perfect place for you.
This is about so much more than simply taking honors courses. As an honors student, you'll get to take part in cultural, social, and exclusive events and receptions. You'll have every chance to surround yourself with academics, intellectuals, and professionals. Take advantage of this environment and you can form strong, lasting relationships with new friends and peers. 
Benefits
Take a look at what's available to you.
1
Scholarships
Use a scholarship to support honors research endeavors, teaching assistantships, study abroad, and more.
2
Priority Registration
If you are a freshman or sophomore, you can register for classes with juniors, which means a better chance at getting into the classes you want before they fill up.
3
One-on-one Support
As an honors student, you'll get personal attention from one-on-one advising meetings. In fact, you'll have two advisors, one from your academic department and one from the Honors Program. Plus, you'll get a one-on-one meeting with the Honors Program director.
4
Special Recognition at Graduation
When you complete the honors requirements, you'll receive a personalized Purdue honors medal, honors certificate, National Collegiate Honors Council cord, and an official notation of your honors certificate on your transcript.
5
Competitive Edge
Graduating with the Honors Program certificate can provide a competitive edge for employment and graduate school opportunities, both nationally and internationally.
6
Extracurricular Opportunities
Getting active outside your courses benefits you and those you interact with. Here are some of the unique extracurricular opportunities you can take advantage of as an honors student:
Undergraduate research and creative endeavors
Honors Program sponsored events
Cultural and social events
Special events supported by the chancellor
Special leadership opportunities are also available to you, such as serving as a student representative on the faculty Honors Program Council.
Honors Pin
The beginning of greatness.
Once you complete 9 credit hours in honors courses or H-options and maintain an overall GPA of 3.3 or higher, you will be awarded an honors pin. The pin will reflect the hard work you invest in the program and will mark the halfway point through the program credit requirements.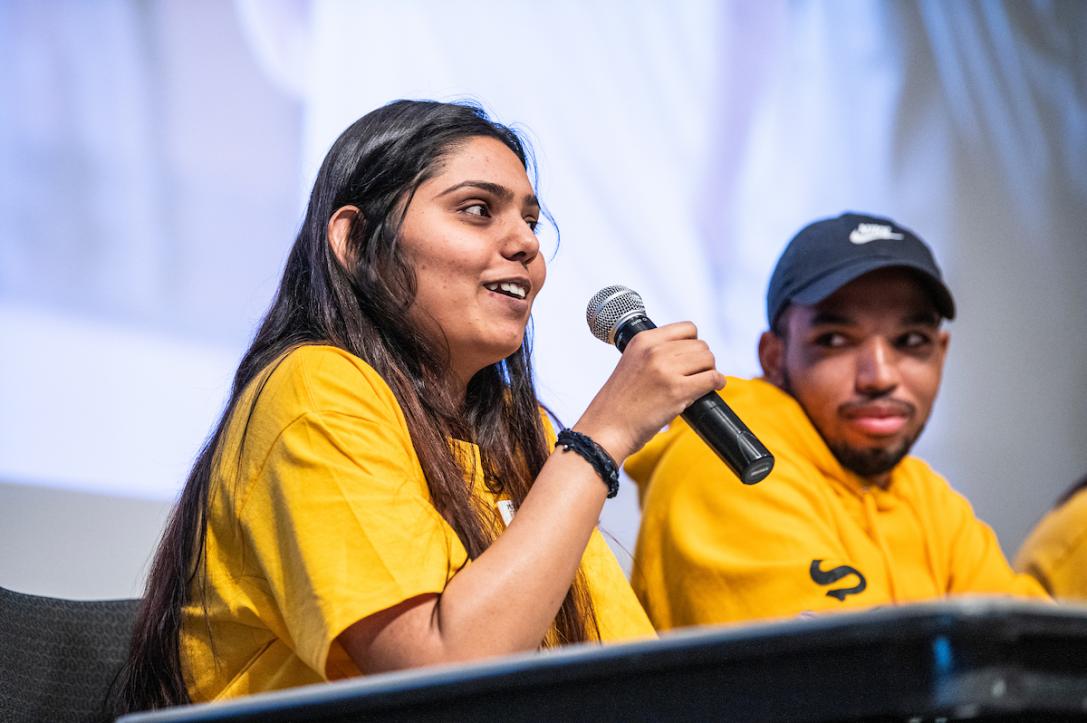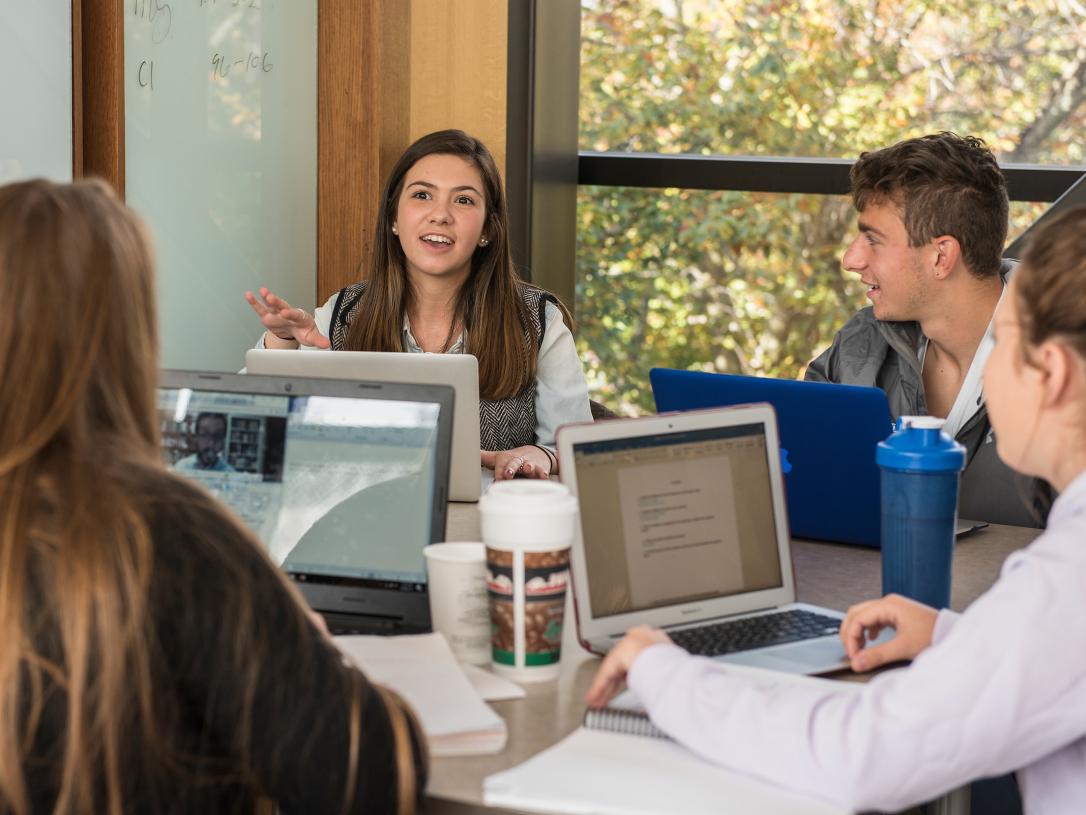 Limitless
Student opportunities
Honors Certificate and Medal
Recognizing your achievements.
The honors certificate and medal will show that you have completed the program. They are given to commemorate the level of education you've achieved. Here are the requirements: 
18 credit hours of honors coursework (3 at the 300 level or above) 
Honors coursework that represents at least two different disciplines 
An overall GPA of 3.5+ and 3.5+ honors GPA 
The honors project (this can coincide with your capstone or senior project within your major)
Limitless
Student opportunities