Student resources
Department of civil and mechanical engineering
Support
The Herd is here for you.
You need what you need when you need it. We get that, which is why we offer loads of resources for every stage of your academic journey.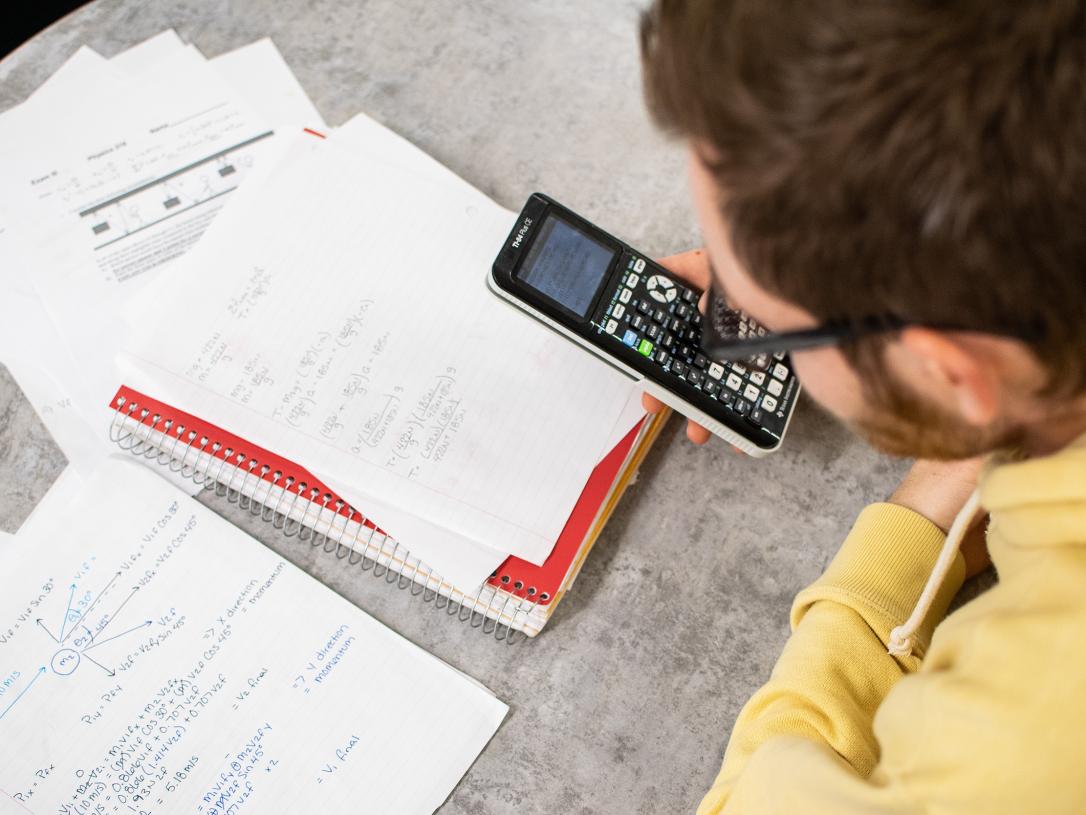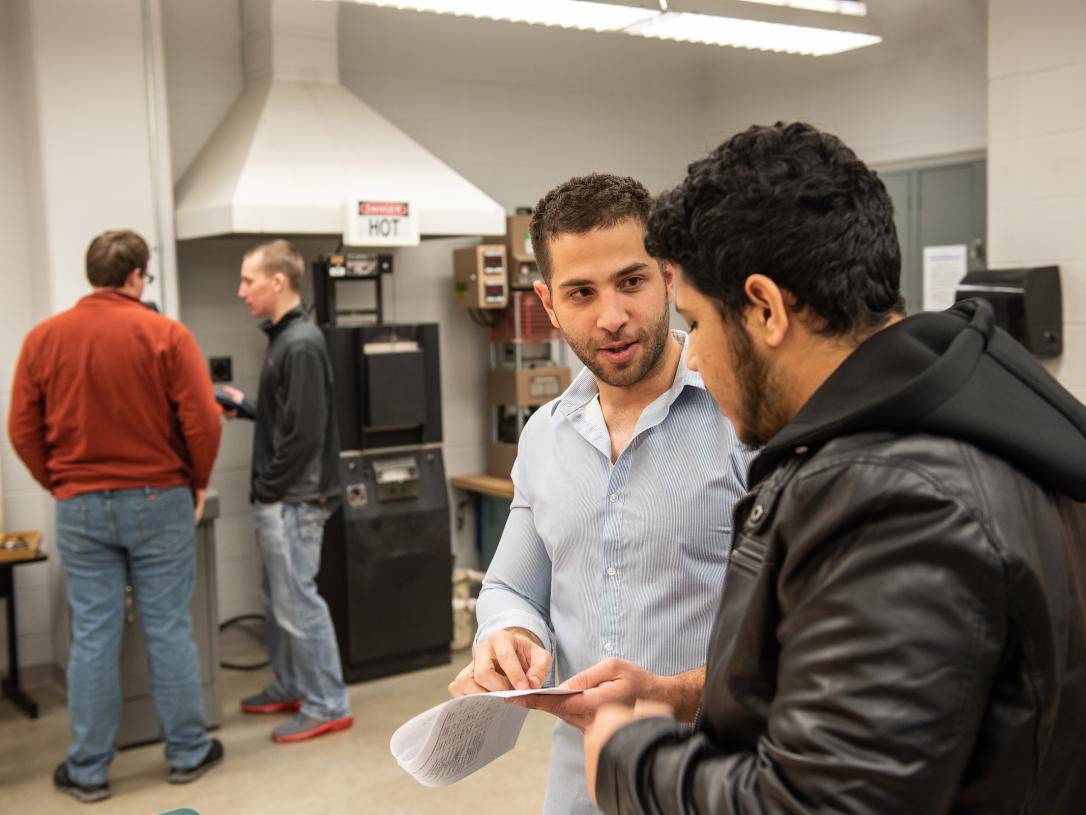 Advising
Your success matters.
Advisors keep you on track to graduate, and they're also a great resource for things like creating class schedules, giving you insider info about campus, and getting you the help you need. Visit the College of Engineering, Technology, and Computer Science's Student Success Center to find answers to all your questions. Peer Support
Peer Support
From our LEAD peer mentors (junior or senior ETCS students who have a dedicated interest in helping freshmen and sophomores navigate the university and the engineering program) to the Help Corner (tutoring services for ETCS students offered by ETCS students), the support you need is always close by.
FIRST-YEAR ENGINEERING
This is the beginning of your success story.
This is the entry point for all beginning engineering students. You must complete the first-year engineering requirements before entering the engineering program of your choice. This core curriculum includes courses in math, chemistry, physics, computer programming, and communication skills, as well as an introductory to engineering design course.
To track your progress toward completing your degree requirements, you can check myBLUEprint. This tool isn't meant to replace your advisor, so please be sure to meet with them each semester to ensure that you're track.
Engineering is a rigorous and demanding degree program, but help is never far away. Visit our Student Success Center whenever you need a little extra help. You'll also have access to tutoring for any academic area through Purdue Fort Wayne's tutoring services and testing centers.
Men and women from varied backgrounds and with many different skills can be successful engineers. However, to become an engineer you must have an unusually strong interest and ability in mathematics and science, be able to study efficiently for long hours, and understand what you read. You should be curious about how and why things work. You must also be concerned with the social implications and consequences of everything you do.
Engineering is a profession in which knowledge of mathematics and science is applied with judgment to solve practical problems for the benefit of society. Engineers are involved in such diverse work functions as research and development, design of new products and processes, construction and operation of facilities, and management.
Engineering technology requires knowledge of the materials and equipment needed to design, construct, operate, and maintain technical products. Engineering technologists often estimate project costs, prepare work schedules, and suggest ways to improve productivity. For instance, they may perform computer analysis, provide measurements, and collect data. They identify safety and environmental concerns, and they specify ways to eliminate or reduce potential problems. Because they often coordinate people and assist with managing projects, technologists must understand decision-making strategies and problem-solving methods.
Engineering and engineering technology majors are concerned with the full range of technical issues, from design, development, and theory through construction and operation. However, engineering majors place more emphasis on the advanced design, development, technical management, and theoretical end of this spectrum, while engineering technology majors focus on the manufacturing, routine design, construction, and operation end. Because of this difference, engineering majors require a significantly higher level of training in mathematics. Computer engineer majors earn a minor in mathematics automatically. Civil, electrical, and mechanical engineering majors can earn a minor in mathematics by taking one additional mathematics course.
In its 2021 rankings of the best colleges and universities in the United States, U.S. News & World Report deemed the engineering programs at Purdue Fort Wayne the 33rd best (out of 400) undergraduate engineering program in the country (of those that do not offer a doctoral degree).
Academic Resources
The support you need.
Your education is not a singular pursuit, and we recognize that. You'll have plenty of support from the Mastodon community.