History Programs
Everything has a history. Discover it all.
Think about it. From the phone you're texting on to your favorite place to grab a bite to eat to the car you drive—everything has a history. Even you.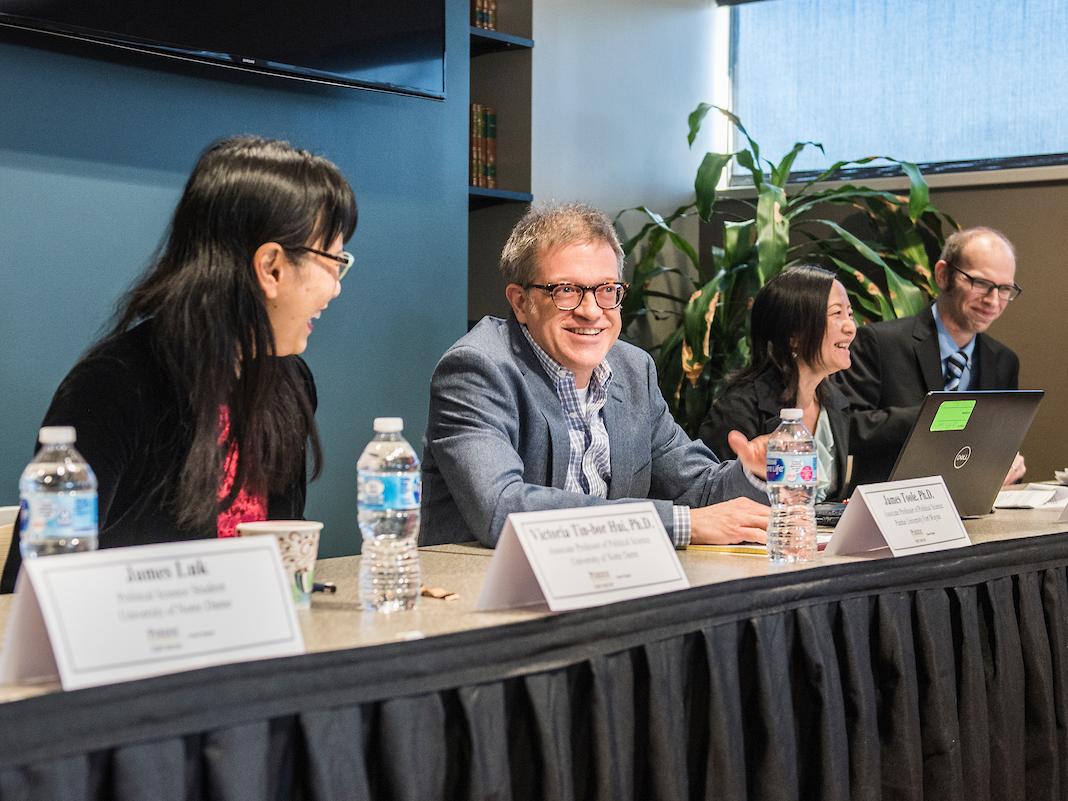 B.A. in History
American history. European history. The Tudors. The Holocaust. Espionage. It's all covered in the Department of History. You'll get to study what you love and discover things you never knew while you earn credits and gain experience that translates well across many careers. Program
Highlights
Program Highlights
The development of problem-solving and critical-thinking skills
The ability to research and analyze information effectively
An enhanced capacity for informed citizenship
An opportunity to express yourself creatively
Support from the Mastodon community
A prestigious Purdue degree
Scholarships
Looking for ways to make paying for college a little easier? ScholarshipUniverse is a tool for current and admitted Purdue Fort Wayne students that allows you to create an academic profile and connect with scholarship opportunities.
For more information about all the scholarships available at Purdue Fort Wayne—including opportunities for specific programs—you can visit the Office of Financial Aid or contact us at [email protected].
Student Learning Outcomes
Upon completion of this degree, students will be able to demonstrate the following learning outcomes:
Possess broad knowledge and some specialized understanding of the diverse historical pasts of America, Europe, and the world
Understand the basic scientific and humanistic methodology of history as an intellectual discipline, including the direct experience of evaluating primary sources and secondary literature
Demonstrate the ability to read, analyze, and write about historic topics
Recognize historical analyses of human experience as the basic outlook of modern culture
Be equipped to continue historical studies throughout life
Next stop: a successful future.
Advertising Executive
Archivist
Campaign Manager
Community Organizer
Editor
Historic Preservationist
Intelligence Analyst
Journalist
Librarian
Marketer
Museum Curator
Park Ranger
Public Relations Specialist
Salesperson
Teacher
Writer
Explore similar programs.