Communication Sciences and Disorders Programs
Give others the tools they need to communicate effectively.
Your kind heart and helping nature will take you far. We're simply here to provide you with the skills and expertise you need to pursue a fulfilling and rewarding career.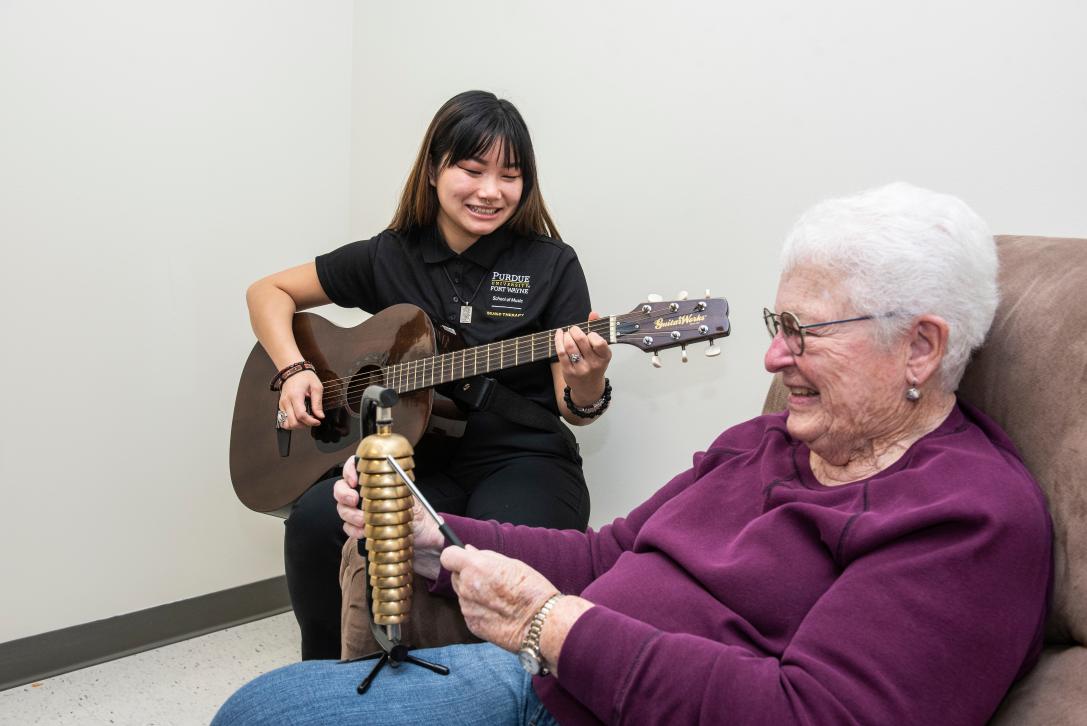 Gerontology Certificate 
It happens to all of us no matter how much we may fight it—aging is simply a part of life. While there is no escaping it, you can gain a better perspective on aging that you can use to help older adults by getting a minor in gerontology. Through this multidisciplinary program, you'll take courses on aging, health, and social issues involving older adults. You'll also complete a practicum that features applied work in a setting serving senior adults. Program
Highlights
Program Highlights
The development of critical-thinking, research, motivational, and clinical skills
Experience with data collection and interpretation
Understanding compassion and advancing your own
Support from the Mastodon community
A prestigious Purdue education
Scholarships
Looking for ways to make paying for college a little easier? ScholarshipUniverse is a tool for current and admitted Purdue Fort Wayne students that allows you to create an academic profile and connect with scholarship opportunities.
For more information about all the scholarships available at Purdue Fort Wayne—including opportunities for specific programs—you can visit the Office of Financial Aid or contact us at [email protected].
Student Learning Outcomes
Upon completion of this certificate, students will be able to demonstrate the following learning outcomes:
Knowledge of gerontology, including but not limited to biological, social, and psychological issues that impact older adults and those who work with and care for them
Knowledge of the basic study of aging in several disciplines, complementary areas such as nutrition and medical ethics, and applications dealing with health and social issues involving older adults
The ability to apply gerontological knowledge through a practicum experience in which the student works with, or on behalf of, older adults in a campus, community, or an agency setting that serves this population
Next stop: a successful future.
Home Health Aide
Nursing Assistant
Occupational Therapist
Social and Community Services Manager
Explore similar programs.