Criminal Justice and Public Administration Programs
It takes passionate leaders and empathetic civil servants to enact changes that matter.
Public service is a rewarding and inspiring career path. Gain the knowledge, skills, and leadership experience necessary for success in the criminal justice and public administration fields.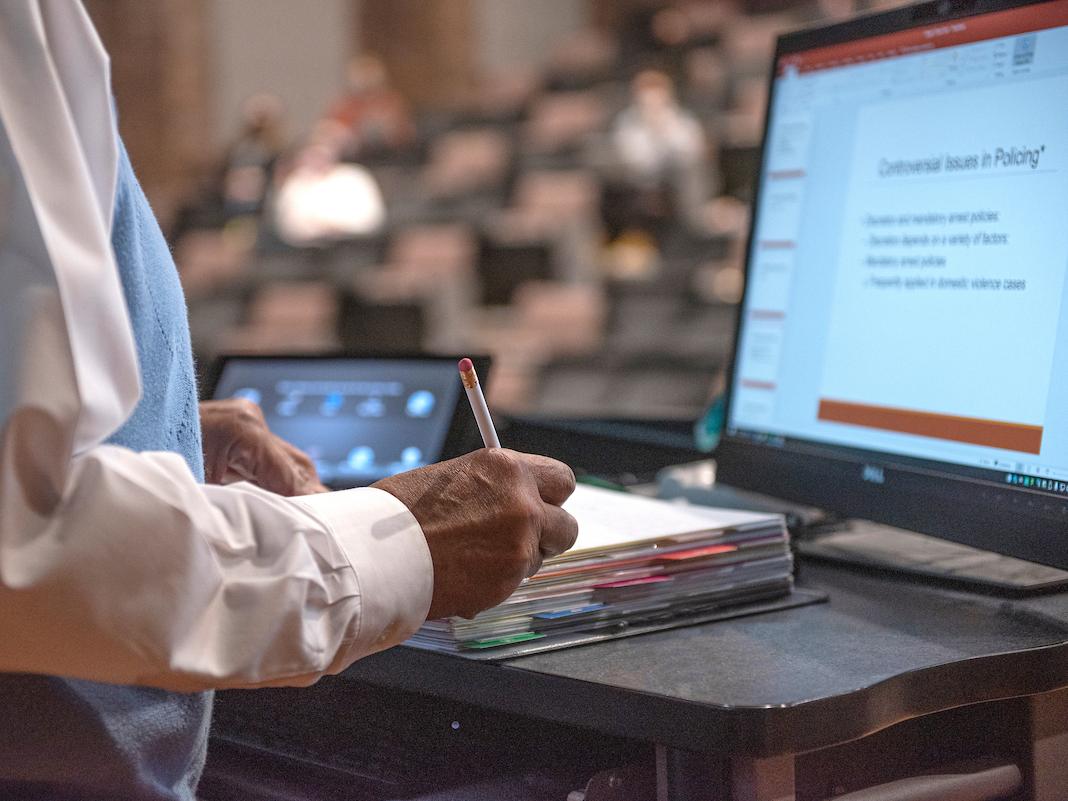 Criminal Justice Minor
Enhance your résumé with a criminal justice minor. Develop an understanding of public policy, criminal law, and corrections. Program
Highlights
Program Highlights
An immersive learning experience
Honed career skills
Support from the entire Mastodon community
A prestigious Purdue education
Scholarships
Looking for ways to make paying for college a little easier? ScholarshipUniverse is a tool for current and admitted Purdue Fort Wayne students that allows you to create an academic profile and connect with scholarship opportunities.
For more information about all the scholarships available at Purdue Fort Wayne—including opportunities for specific programs—you can visit the Office of Financial Aid or contact us at [email protected].
Next stop: a successful future.
Attorney
Bailiff
CIA or FBI Agent
Correctional Officer
Crime Scene Investigator
Cybersecurity Expert
Detective
Federal or State Law Enforcement Officer
Forensic Analyst
Police Supervisor
Police Training Instructor
Private Loss Prevention Manager
Probation Officer
Special Weapons and Tactics (SWAT) Member
Undercover Operative
Warden
Explore similar programs.