May 09, 2019
FORT WAYNE, Ind.—Purdue University Fort Wayne Anthropology Professor Richard Sutter is one of more than a thousand academics who submitted applications for a Summer Stipend from the National Endowment for the Humanities (NEH) earlier this year. He is also one of just 82 recipients of that stipend, and one of only two to receive it in Indiana.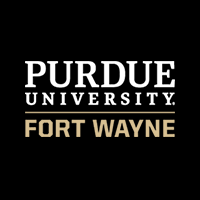 May 23, 2019
FORT WAYNE, Ind.—The 2019 Impact Awards were held recently in Indianapolis as part of National Small Business Week. Brandon Barker and Waylon Fisher of Spectrum Virtual Reality Arcade in Fort Wayne were honored with the Northeast Regional Achievement Award.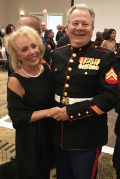 May 06, 2019
FORT WAYNE, Ind.—Lonny Fry recently celebrated his 70th birthday, knowing that the present he was giving himself started its journey to him 50 years ago.

May 03, 2019
FORT WAYNE, Ind.—Students at both Purdue University Fort Wayne and Indiana University Fort Wayne received scholarships totaling $72,000 today at Tapestry. The scholarship program, which began 18 years ago, along with Tapestry, has been expanded to include programs at both schools.
More News
@PurdueFWNews
Tweets by PurdueFWNews