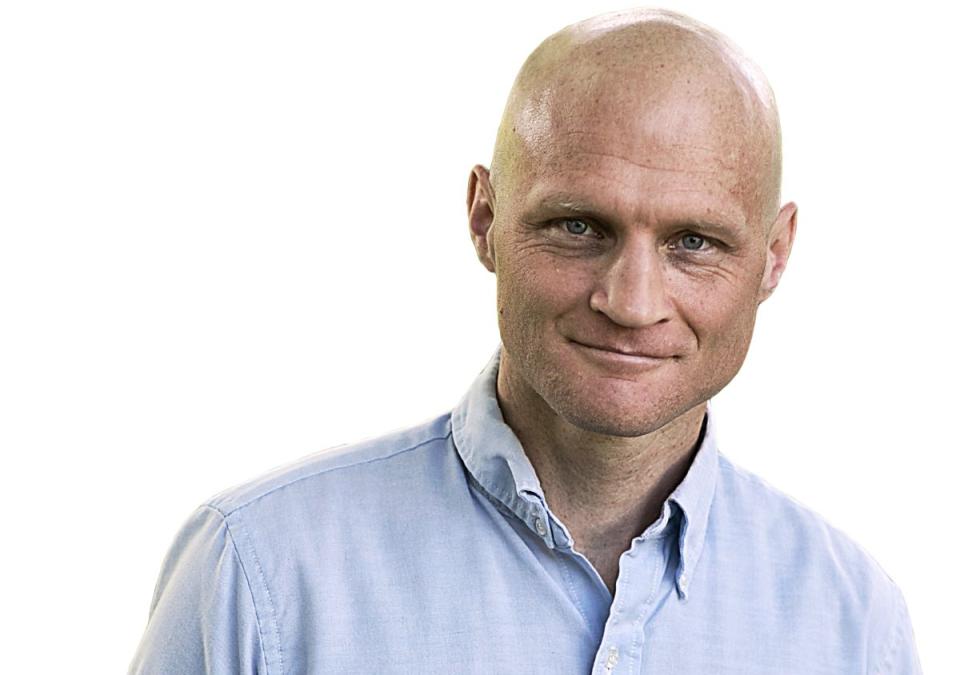 News Release
Scott Dikkers Omnibus tickets available today
Scott Dikkers, co-founder of the iconic comedy empire The Onion, is the next speaker for this season's Omnibus Speaker Series at Purdue University Fort Wayne. Dikkers' presentation titled "The Funny Story behind the Funny Stories" will be held Feb. 16 at 7:30 p.m. in the 1,500-seat Auer Performance Hall on the PFW campus.
Tickets to the presentation, which will be released today at 1:30 p.m., are free on a first-come, first-served basis with a limit of four per person. There is a $1.50 convenience charge per ticket for online orders.
To guarantee seats, tickets should be reserved in advance through the university's online ticketing platform, or at the Schatzlein Box Office. Box office hours are from 1:30 to 5:30 p.m. on Tuesdays, Thursdays, and Fridays, and from 2:30 to 6:30 p.m. on Wednesdays. Tickets can be ordered by phone at 260-481-6555 with a credit card during box office hours.
Reserved online tickets can be sent to patrons via text message or email. These digital options are helpful to avoid standing at the box office the night of the show. Tickets can also be picked up in person beginning one hour before the presentation.
With The Onion, Dikkers helped create in 1988 the original "fake news" platform, which has grown into one of today's most recognized comedy brands. He shares his experiences in how being committed to a unique vision—and standing firm in the face of seemingly impossible challenges and threats—can translate into genuine differentiation and robust brand equity for any organization.
As co-founder and longest-serving editor-in-chief of The Onion, Dikkers has a deep appreciation of the improbable, a quality that describes not only how he created a celebrated comedy institution, but also how he escaped from dire childhood circumstances.
A small, shy kid, Dikkers endured an upbringing marked by poverty, divorce, bullying, and even a suicide attempt at age 8. He found solace and inspiration from MAD magazine, the groundbreaking satirical magazine, which fed his passion for comedy and later helped inspire him to create The Onion.
Dikkers has written the best-selling books "How to Write Funny" and "Our Dumb Century," which sold over a million copies, debuting as a #1 New York Times and #1 Amazon best sellers, and "Our Dumb World," which also debuted on the New York Times Best Seller list."
In his latest book, "Outrageous Marketing," and through his many speaking engagements, Dikkers details how he staffed the company with quirky individuals who often had unstable family environments similar to his; those who shared his dark sense of humor.
At PFW, Dikkers will describe how the freedom and support he gave his writing team enabled The Onion to break through the noise in a media-saturated landscape, overcome doubters – and legal obstacles – and prove that being outrageous leads to the best possible version of a brand.
The Omnibus Speaker Series at Purdue Fort Wayne is made possible in part due to the support of the English-Bonter-Mitchell Foundation, which has sponsored every season since the series launched in 1995. 
Note to editors: An on-campus media availability with Dikkers is scheduled for Feb. 16 at 4 p.m. Members of the media are also invited to observe an hour-long session with Dikkers and Purdue Fort Wayne Honors Program students beginning at 4:30 p.m. An advisory with complete details including location will be sent on Feb. 14.
For additional information, contact Blake Sebring at [email protected] or 260-385-0092 (mobile).