PFW Story
Purdue Fort Wayne student and alumni artists lend their talents to local murals
Colorful murals, whether on inside or outside walls are appearing all over Fort Wayne and Allen County. And some of those murals have Purdue Fort Wayne connections.
Jeremy Stroup (B.F.A. '14, sculpture) took on his first mural project in 2019 as part of a mentorship with Shawn Dunwoody, renowned New York based muralist. The resulting Hello, in a Wayne Street alley, has led to multiple mural commissions for Stroup. In 2020 he participated in an Art This Way graffiti remediation project resulting in Blue Diver, a heron on a railroad underpass at Grand and Calhoun Streets.
Samantha (or Sam as she prefers) Fulk is a PFW senior studying art education who designed and painted a three-scene mural for a news business this summer. Patricia and David Beets, founders and owners of Dell Cove® Spices and More, a gourmet popcorn and popcorn seasoning enterprise, moved their warehouse, retail, and distribution operations from Chicago to a New Haven warehousing center earlier this year.
The Beets thought their entry way of blank white walls needed 'spicing up,' so they found Sam through the aid of John O'Connell, dean of the College of Visual and Performing Arts.
"We told Sam that we wanted the mural to somehow reflect our business and where people might enjoy our popcorn products, and at the same time, reflect how we are proud to be part of the northeast Indiana community," explained David.
"I worked with Patricia and David on creating a composition that worked for them, and they ultimately gave me a lot of creative freedom," added Fulk.
While painting the mural, Sam also videotaped her progress and posted the finished video on her own YouTube  page.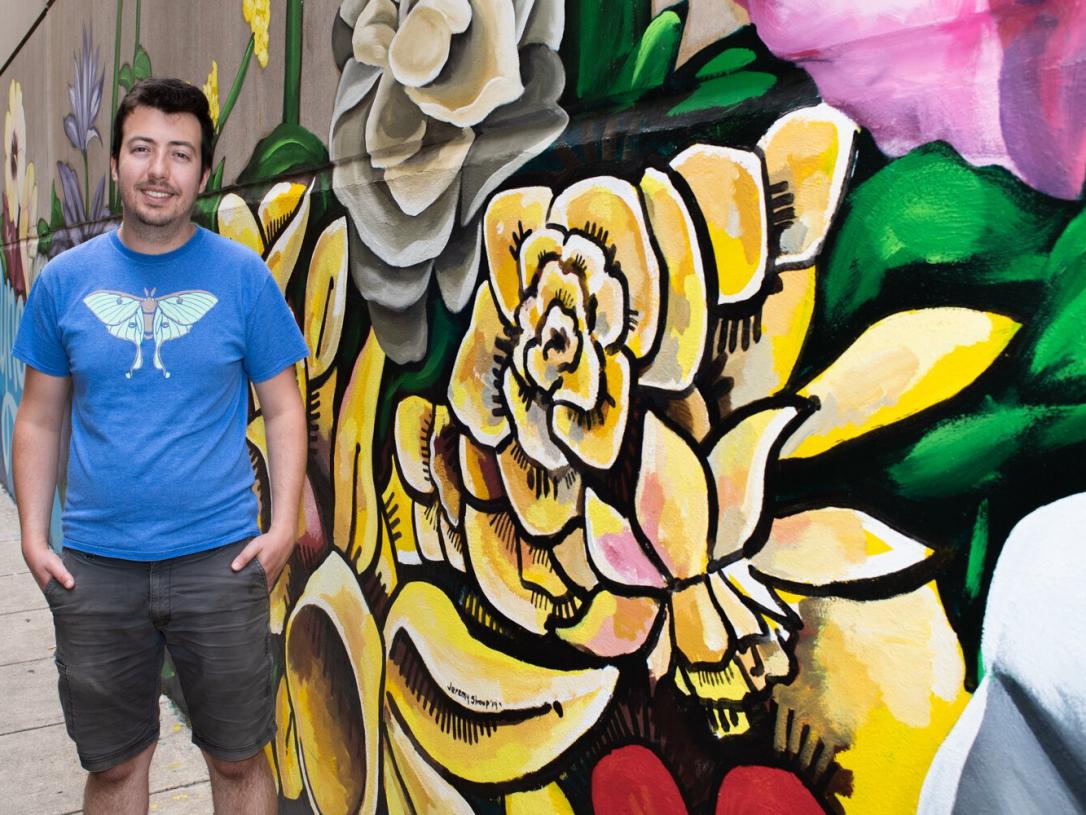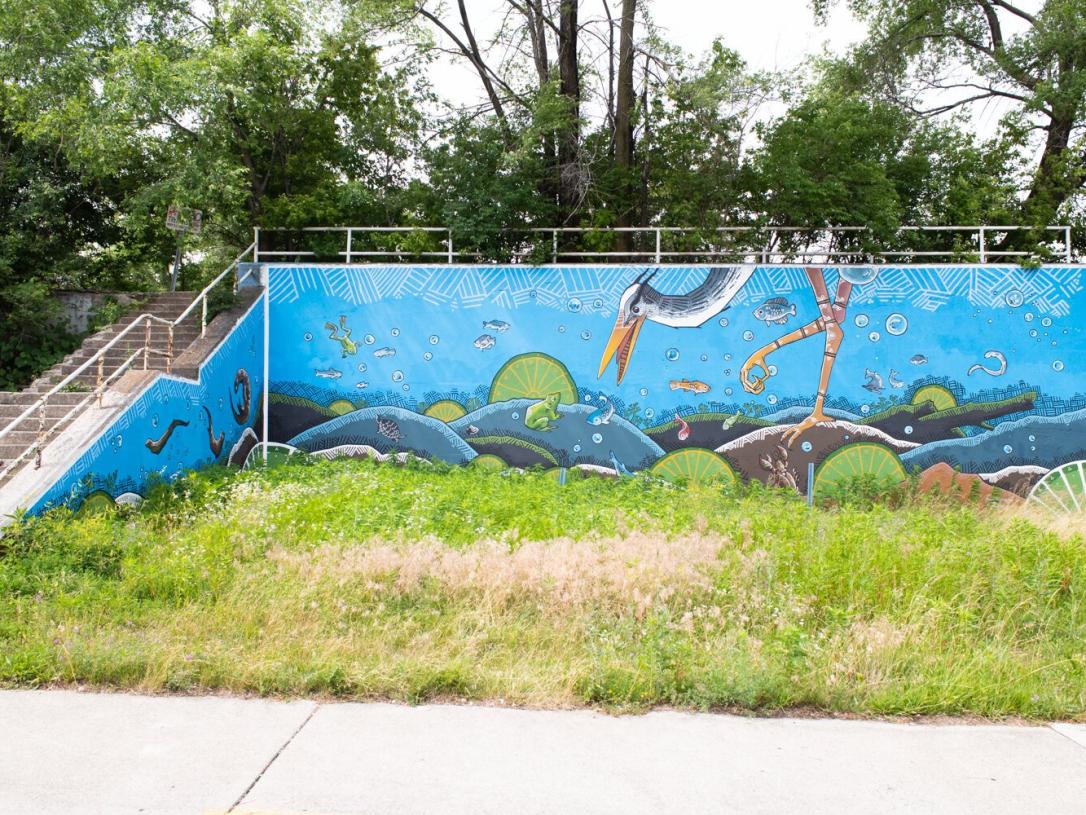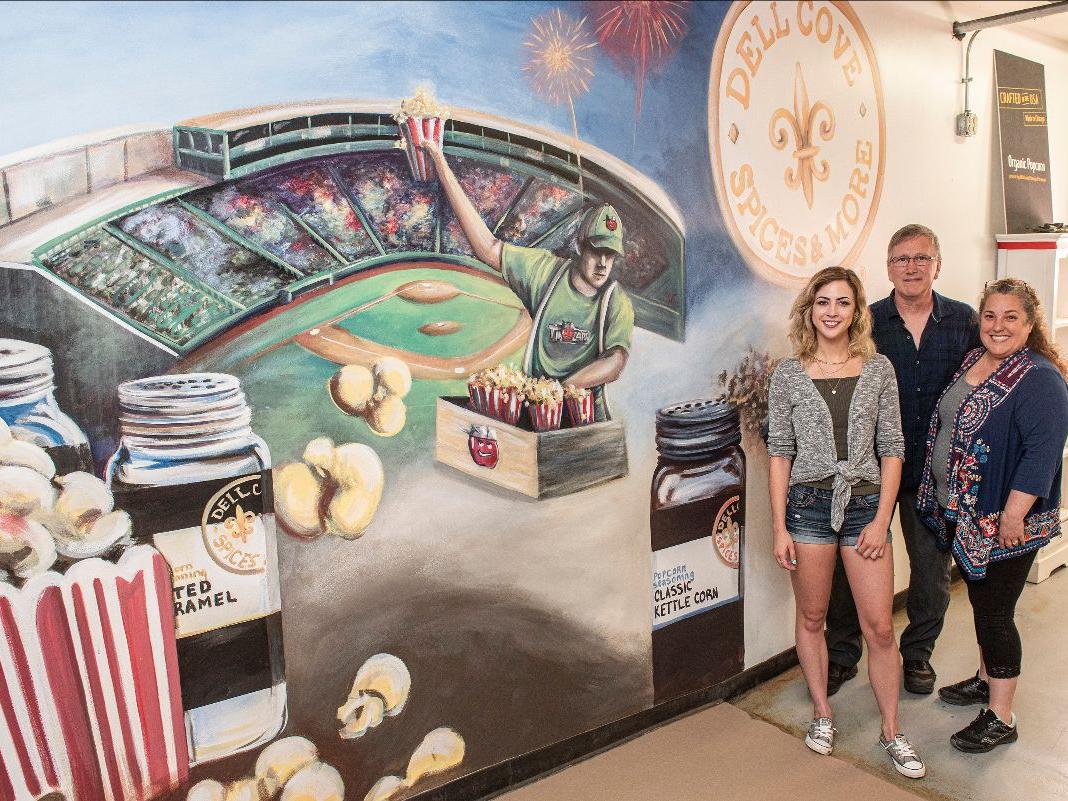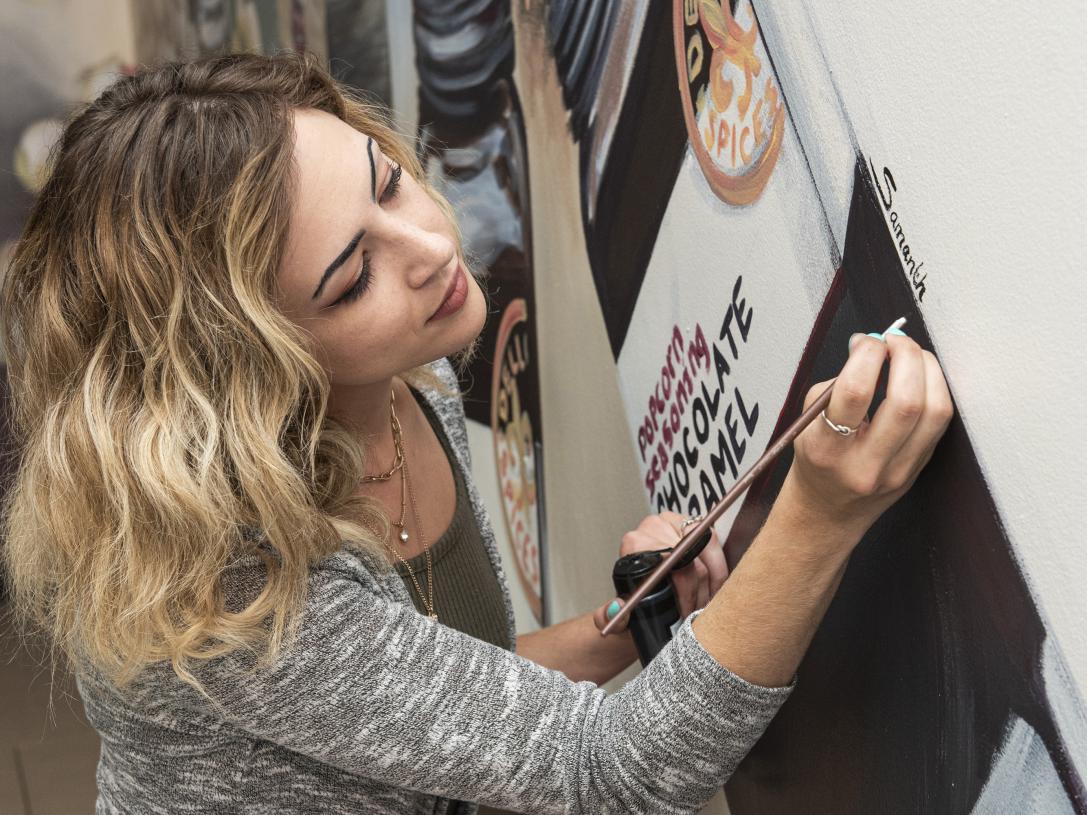 2014 PFW grad Jeremy Stroup (Sculpture) stands in front of the Hello mural he helped paint.
Jeremy Stroup's 'Heron' mural on a railroad underpass.
(Left to right) Sam Fulk, David, and Patricia Beets admire the mural.
Samantha Fulk Downloads
from the Article