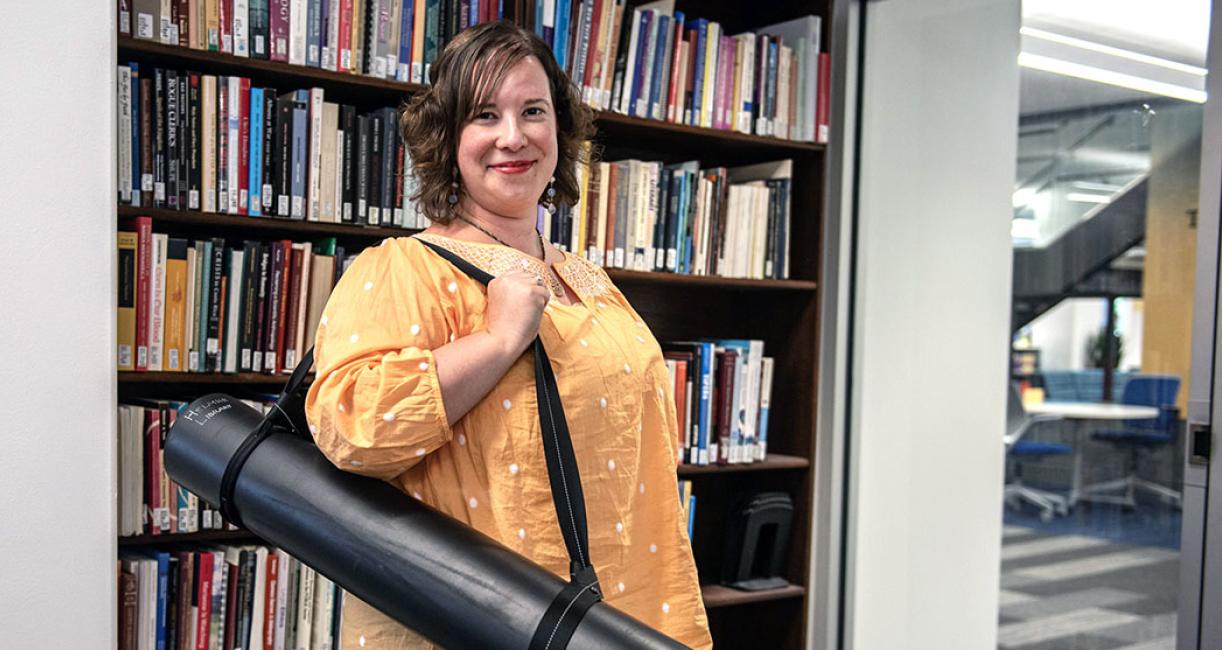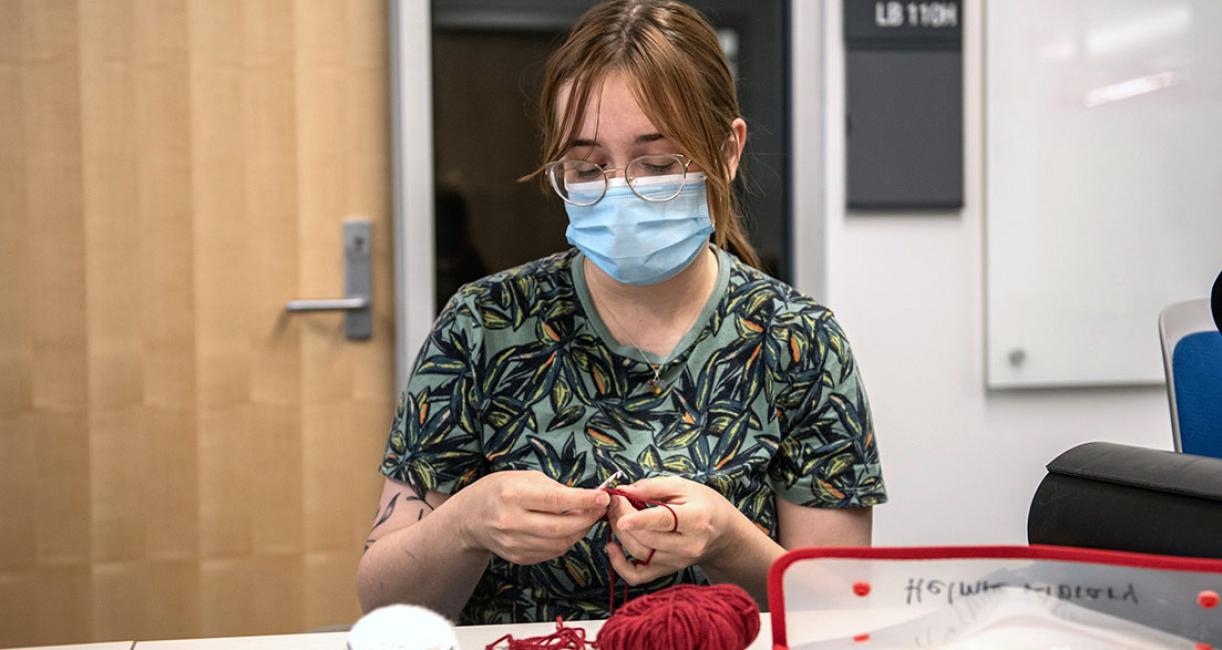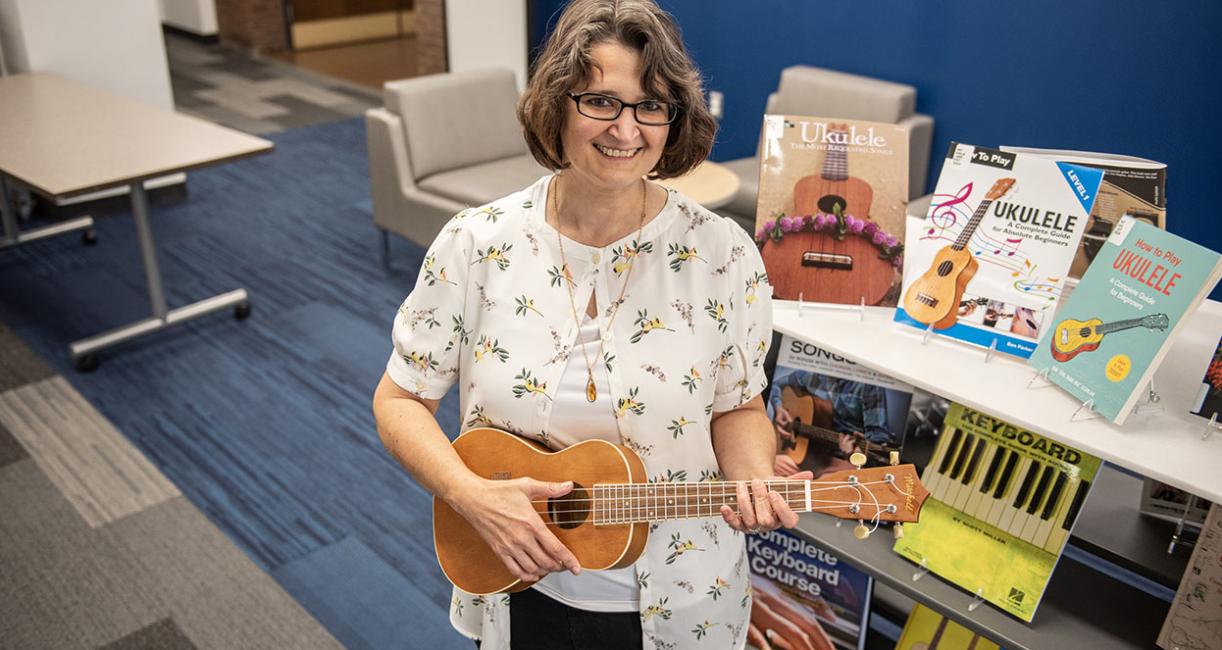 Library of Things offers unique borrowing options
By Blake Sebring
September 5, 2023
For anyone who has ever wanted to try something that looks like fun but it requires specialized equipment—or maybe learn about an item that might be outside the current budget—the Helmke Library at Purdue University Fort Wayne may be able to help through its new "Library of Things."
From an idea by Shannon Johnson, the library's director, the staff spent the summer brainstorming and collecting items such as hand tools, baking equipment, an Instant Pot, knitting needles, and a ukulele. There's also a yoga mat, a handheld steamer, a four-person tent, and an air fryer, along with plenty of how-to books for instructions.
"It's about what might students be interested in but not have ready access to," said Sarah Wanger, associate librarian. "They may want to learn to cook but not have all the supplies. I know that certainly when I was a college student, I didn't have my own set of measuring cups or baking pans."
The Library of Things doesn't include the ingredients, but it does have oven mitts. There's a cooler, but not the drinks to go in it. The hand tools don't include a drill as of yet, but they should suffice in putting together economical, flat-pack furniture.
"One of the things we were thinking of are the high prices of some of these things," said Emily Tock, reference and instruction librarian. "We are hoping to get a sewing machine, which can be expensive—and do you need a sewing machine every week? Probably not, but maybe you want to make yourself a Halloween costume and just need a sewing machine for a week."
The library continues to seek donations of items and is asking for suggestions to add to the collection. Ideas include a stand mixer, acoustic guitar, electric keyboard, and weights.
"I am an amateur musician, and I would have loved to have been able to try all these instruments when I was an undergrad," Tock said. "I can go check out a ukulele and see if it's something I want to pursue and go ahead and buy one for myself or ask for one for Christmas. These are all about improving students' lives."
The concept is the same as checking out a book or anything else from the library. All that's required is a PFW or IUFW ID card and the return of the items in two weeks. Everything is available to faculty and staff too.
Katie Busche, senior library assistant, is the contact person for the collection. She can be contacted at [email protected].
The library is also hosting a variety of upcoming events, including an open house Sept. 12 and 13.