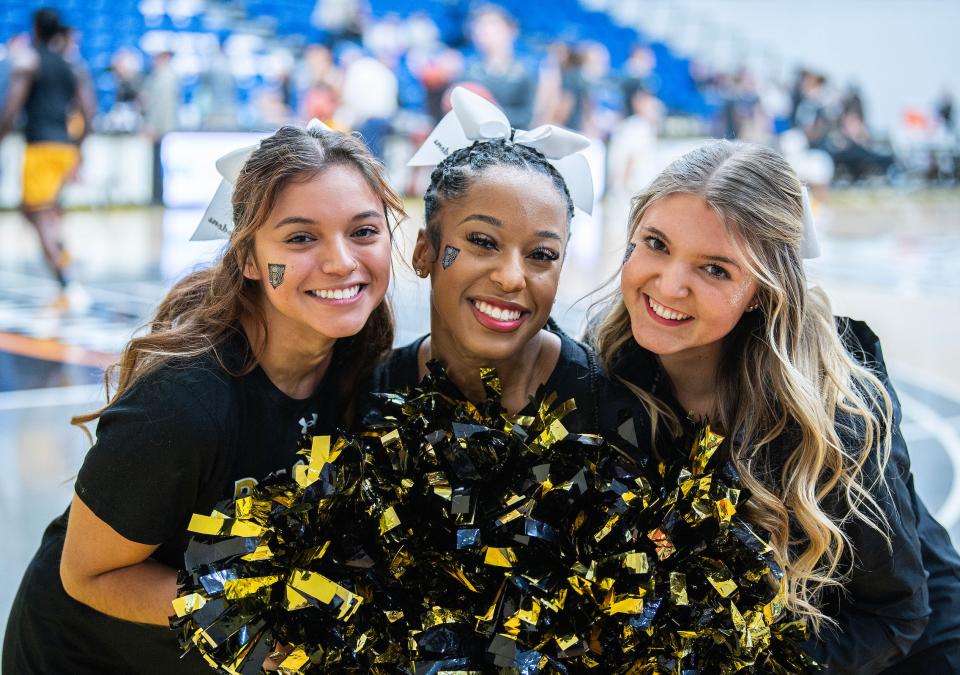 News Release
Kids Cheer Camp at PFW planned for March 25; registration deadline nears
Purdue University Fort Wayne cheerleaders have spirit, but how about you – or more specifically – how about your kids? Children in grades K-5 are invited to find out during a fun-filled Kids Cheer Camp at PFW on March 25.
All the action will take place at the Gates Sports Center. The event features two sessions led by Mastodon cheerleaders and coaching staff. Participants in grades K-2 get the gym from 9 a.m. to noon, and those in grades 3-5 from 1 to 4 p.m. 
Everyone who attends will rotate between stations dedicated to jumps, motions, cheers, and tumbling. Instruction will be delivered in an engaging and exciting environment.
The cost to participate is $50 per camper. All proceeds will be used by the PFW cheer program to offset expenses. Snacks will be provided to all campers, and anyone registering by Sunday will also receive a commemorative T-shirt.
Email [email protected] to register and for additional information.
For additional information, contact Geoff Thomas at [email protected] or 260-437-7657 (mobile).