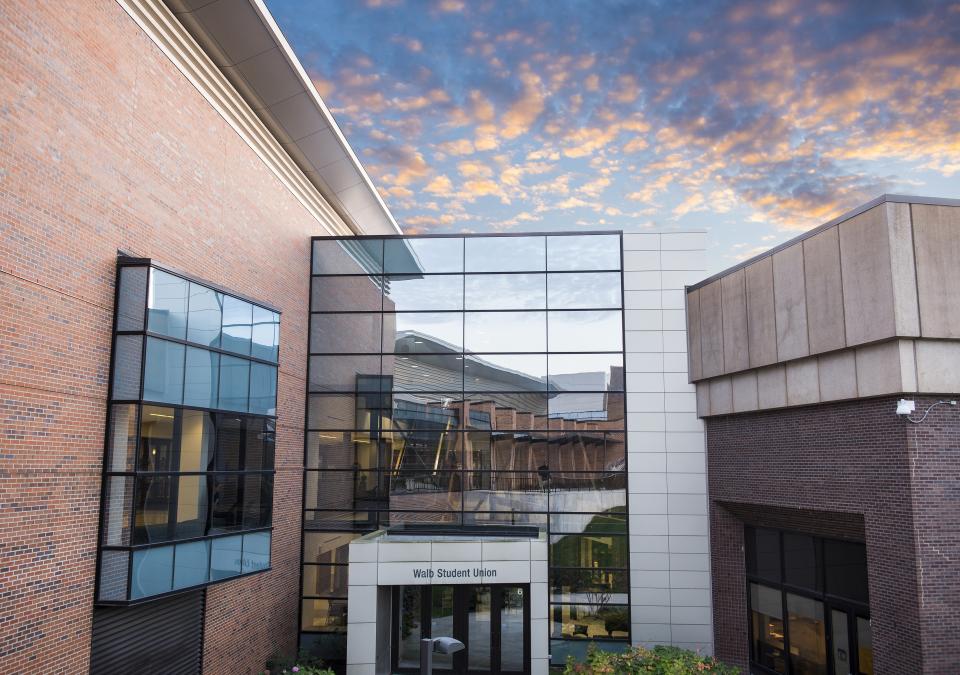 In the News
Japanese festival blossoms in different Fort Wayne venue
Stephanie Detwiler joined a standing-room-only crowd at Purdue University Fort Wayne moments before 18 taiko drummers drowned out all other noise, creating a beat with choreographed arm movements as they danced their sticks from drum to drum.
As the traditional Japanese drumming began, a karate demonstration was ending elsewhere in the Walb Student Union. People continuously flowed in and out of the building as they participated in the Cherry Blossom Festival's numerous activities, a six-hour celebration of Japanese culture.
The venue was new to the festival, which moved to the university because it outgrew the downtown Allen County Public Library.