 People Directory
Find a Mastodon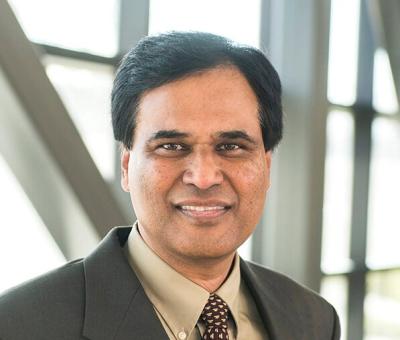 Prasad Bingi
Chair & Assoc Professor Mgmt Info Systms
Department of Management and Marketing
Prasad Bingi
Chair & Assoc Professor Mgmt Info Systms
Department of Management and Marketing
Dr. Prasad Bingi is an Associate Professor and Chair of the Department of Management and Marketing. He graduated with a Ph.D. in Business Administration, majoring in Management Information Systems (MIS) from Texas Tech University, Lubbock. He also has an MS in Industrial Engineering and Operations Research from the Indian Institute of Technology (IIT), Kharagpur, India, and a BS in Mechanical Engineering from Sri Venkateswara University, Tirupati, India. He also worked in the industry for about three years.

He has taught a variety of courses in the information systems discipline at both graduate and undergraduate levels. He enjoys teaching and is deeply committed to student learning and success. He has received numerous teaching awards both from the Doermer School of Business and the MBA program.

He is active in research, and his research interests include Management of IT, ERP systems, Business Education, and Business Analytics. He has published in Information Systems Management, Journal of Applied Business Research, Information Strategy: An Executive's Journal, and Information Processing and Management Journal, among others.

He was an Associate Editor for the Journal of IT Cases and Applications and serves as a reviewer for journals and conferences. He served as a faculty advisor for Beta Gamma Sigma, a business honors society, and Indian Students Association at PFW. He is on the board of directors of a non-profit organization based in Fort Wayne and volunteers his time at local service organizations.